Find a job with LinkedIn ™

Find the perfect job, stand out from the crowd and access the hidden market
✓ Get up to 10X more hiring opportunities
✓ Access the hidden market
PARIS © method: an innovative formula
which guides you to look for a job in 1 hour a day
Check the box if you meet the ONE
of the following FRUSTRATIONS:
You've spent dozens of hours on LinkedIn ™ without ever understanding how to get opportunities
You are frustrated because you are sending applications and have no responses
You don't know where to start to look for the job of your dreams
You send applications or actions without method
You do not stand out or are not visible

Did you tick one of the boxes? You are in the right place !
I will help you understand how THE N ° 1 social network for employment can help you land the job of your dreams.
Step by step, I'll walk you through the screen and reveal its secrets, what not to do and what works.
LinkedIn is essential in your job search
92% of recruiters use it ...

... and yet, only 5% of applicants use it to its full potential!
Job search with LinkedIn ™
Success on LinkedIn ™ modeled
Helping you to master the social network as essential as it is powerful for your job search, that is my mission.
I have been there… And I managed to capitalize on LinkedIn™ to climb the ladder one at the head office of Airbus or within the AXA group, in France or abroad.
Since 2012, I have modeled my success and summarized everything you need to know to find a job with LinkedIn ™ in this pragmatic training.
Why this online training?
This training has been designed to allow you to:
The 11 steps to find a job and
"sell yourself" on LinkedIn ™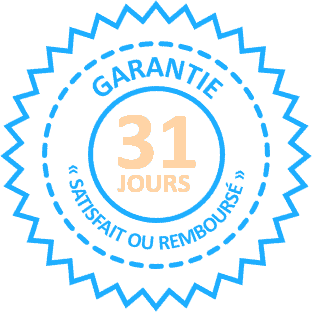 1 month "Satisfied or refunded" guarantee
If, despite applying the Method, you are not satisfied with the results (increased visibility of your profile on LinkedIn ™, improvement of the image of your LinkedIn ™ profile) within 31 days? Request a refund for the e-learning (value of 197 €) to customer service: [email protected]
The content you will get immediately
Specialist in
LinkedIn ™,
help and support talents and professionals to achieve their professional goals through marketing.
Creator of the concrete CV, seen on TV and voted the most original CV # 2 in France.

Marketing Manager at AXA headquarters.

Responsible for change at the Airbus Group headquarters.

Senior Officer in charge of innovation and partnerships for AXA in Hong Kong.
If you have the privilege of collaborating with him, he will pull you to the top.
Yannick is one of those who shine with their simplicity, formidable efficiency, unparalleled team spirit & natural leadership imbued with humility. A 4-core processor!
"His mastery of LinkedIn makes him one of the most influential experts in the region, I can only recommend him."
I highly recommend this training with Yannick.
I became more visible to recruiters and received job offers!
Choose your investment and start immediately
Don't waste another second. Master the most powerful tool for finding a job.
What they think about PROinfluences



Well, I'll stop the testimonials there, I have more than 100 files:
As you can see, you take no risk in following the most comprehensive support on the market.
frequently asked Questions
Choose your investment and start immediately
Don't waste another second. Master the most powerful tool for finding a job.