The community manager or CM is no longer to be presented as his role is important today. Social media expert, he develops and manages the presence of companies on the internet. The price of a community manager varies according to his experience or status. Indeed, he can work as a Freelance or in an agency.
In this article, we explain how to assess the community manager rates .
Community manager: how to set your rates?
You have taken the leap and you are starting your own account as a community manager. And, you find yourself confronted with the development of your price list. Don't panic, you just need to carefully assess the time you spend on your missions. What you absolutely need to keep in mind is profitability. Indeed, a one-off mission does not have the same price as a regular service. Likewise, the time allocated for one post per day differs depending on the requirement of your clients.
Calculate your hourly rate in 2 easy steps
The first step is to assess the amount to be billed each month to pay you your "salary". For that :
Define your ideal income per minimum month;
Add your contributions and taxes;
Take into account your own business expenses: hardware, software, travel, etc.
Plan a reserve to take a vacation.
Once you have established this amount, the second step is to measure the number of hours you bill each month. Please note, the number of hours worked is different from the one you bill your customers. Indeed, you have moments devoted to the services of your clients and others to the management of your business: accounting, procedures, prospecting, etc.
To calculate your hourly rate, divide the amount to be earned by the number of hours actually billable. On the site of Kob-one , find a free tool to calculate your average daily rate (ADR).
Create your price list
Your hourly rate constitutes a basis for the pricing of your services. There are several invoicing formats:
Before sending your quotes, make sure you understand your employee's request in order to be as specific as possible. What does he mean by "manage his Facebook account"? How many posts per week? Does this provide you with the images / montages? On what type (s) of network does he want to publish? Is it for a one-off or regular mission? How does he want to organize himself? Does it want you to make a publication calendar or does it prefer to manage it itself? Does he expect you to travel one day a week, for example?
Once you have everything in hand, you offer your client the solution best suited to their needs: monthly community management package, hourly or daily pricing.
It is sometimes difficult to find clients when launching your activity, which is why Proinfluent offers you a training finding clients with LinkedIn ™ .
Understanding the prices of a community manager
You are a business owner and you need a helping hand to manage your company's image on social networks. But, you do not know how much community management costs, or what are the real prices of a community manager? Sometimes exorbitant, sometimes weak, finding the right balance among many candidates remains a tedious job.
Firstly, assess your objectives and your real need : which platform do you want to use (Facebook ™, Pinterest ™, LinkedIn ™, Instagram ™, etc.)? What do you want to achieve: improve your image, create a community, moderate an already existing group, ensure your presence on a network, etc.
Second, set your maximum budget that you don't want to spend.
Finally, look for the rare pearl that meets your ambitions:
a freelancer to be recruited on dedicated sites such as Malt Or on LinkedIn ™ ;
a specialized marketing agency.
In the rest of the article, discover the different forms of pricing, as well as the prices charged in this market.
Daily freelance community manager rate
Some providers offer daily pricing. This day package (7 or 8 hours of work) brings flexibility to both companies and community managers. Indeed, it allows:
It is up to the community manager to have a more serene organization by controlling his schedule.
It is up to the company to have greater flexibility in the management of its resources.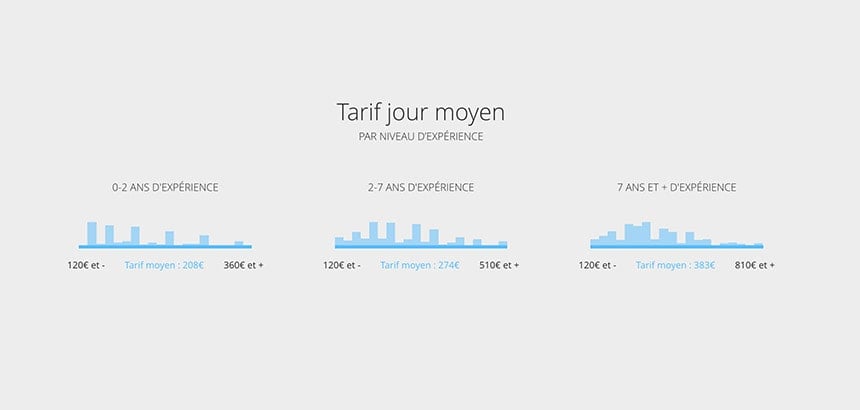 Source: Malt.fr
In the case of a day pass, the prices vary between € 300 and € 400. On the Malt site, dedicated to freelancers, the daily average is estimated at € 383 per day.
However, when it comes to a long mission, it is possible to find another arrangement for a win-win exchange.
Freelance community manager rate per hour
Reduced to an hourly rate, the rates can vary between € 35 and € 115 for the more experienced. The hourly rate must be carefully considered.
I recommend that companies evaluate the number of hours allocated each week or each month to community management and set a limit with the service provider (so as not to see the budget slipping).
Senior freelance community manager rate
According to the Malt website, the rates for a senior community manager can go up to € 810 per day. This is the price of an experienced provider! As with every service, the more you look for an experienced person, the higher the prices.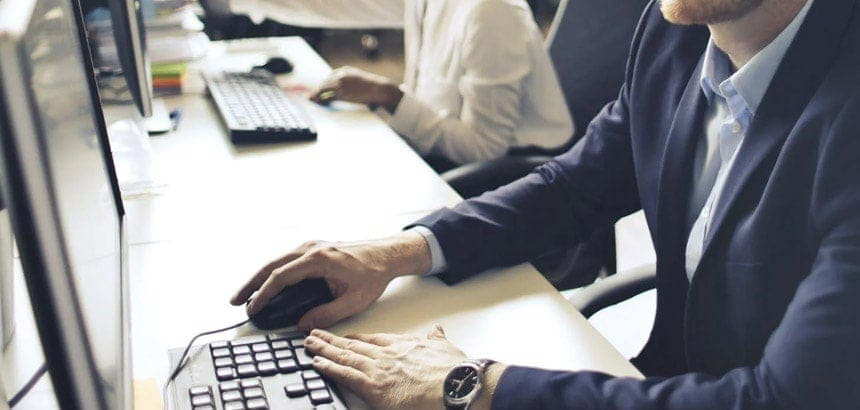 Junior freelance community manager rate
The average price is between € 120 and € 360, i.e. an average of € 208 per day (source: Malt) .
However, always depending on your goals, working with a beginner is not necessarily a barrier. Remember that a freelancer has an unfailing motivation to satisfy his clients. If you are one of the first clients, you will benefit from precious time and more than present involvement!
Example of price charged by communication agencies
Communication agencies also offer diversified community management services: from the 1 hour per month type to packages of 30 hours per month, management of 1 or more social networks. Generally, you can include additional options like writing articles, creating visuals, SEO optimization …
As with freelance rates, they vary enormously. Prices range from € 100 per month up to € 1120 per month for an annual package.
Here is an example of a package from a communication agency Clickanddigital , which offers the management of social networks. Depending on the package, options vary. The prices remain reasonable for an SME which does not have a very substantial budget. However, you must add to this an additional package if you want to advertise or content on your blog.
Price of a freelance on a short assignment
Prices differ for missions short and long. Indeed, the commitment and the partnership are not the same for one-off or multi-month contracts.
Whether with a communication agency or with a freelancer, there are 3-month, 6-month or 12-month packages in most cases. The price is always estimated between 400 € and 600 € for assignments of less than two months.
Community manager rates depending on the city
Prices may vary by city. They are often higher in the Paris region. According to the Malt site, there is almost a hundred euros difference between Marseille and Paris, or € 326 per day for a freelance community manager in the provinces and € 422 in Paris. We also measure around 20% variation (more or less) between large cities such as Paris, Lyon, Marseille, Montpellier.
The best before you engage with your future collaborator is to carry out a publication test (for a fee) in order to assess whether you are on the same wavelength!
Price offered by the platforms
Many platforms are used to put a freelance community manager in touch with a client. The average price fluctuates depending on the site: On the site Encoder , the average for communication professionals is around 33 € per hour, whereas it is estimated to be around more than 50 € on Malt . The commission charged is different according to the providers.
Tariff of tailor-made services
For contractors who do not find what they are looking for in the packages offered by community managers, you always have the option of requesting a tailor-made package. That is, completely adapted to your needs. For example, you can subscribe for three hours of work per week including three publications with a visual made by you.
Depending on your goals, trade to add options and find the most appropriate offer. During a tailor-made quote and long-term collaboration, it is very common to get a promotional offer.
The qualities of a good community manager
A community manager is first and foremost a communication professional. He manages your brand on social media.
Writer, content creator, manager, federator, host, moderator… The list of his missions is very long. Obviously, he is an expert in social networks who combines both the technical aspects of these and relational skills to communicate with communities.
Community managers are competent to adapt to all subjects, whatever the themes: travel, marketing, rights, industrial world, childhood, etc. There are of course specifications for example people specializing in computer software.
The community manager must also know how to adapt to his client and fully understand his request, his needs and his values. Exchange and benevolence are essential for a long-term collaboration.
In short, the qualities of a community manager are multiple: versatility, good command of grammar and spelling, organization, creativity, relationship management, etc.
Community manager rates: in conclusion
There are many prices for a community management service. Here's what you need to remember:
It is imperative to set your precise objectives before calling on a freelance or agency community manager;
Prices vary according to demand, experience and cities;
Depending on your needs, select a professional beginner, experienced or specialized in a theme;
The relationship of trust that you create with your future employee is just as important as the price offered. It is the person who manages your image and your presence on the internet!
Community manager rates: to summarize in three questions
Quel est le salaire d'un community manager ?
The salary of a community manager depends on his experience. Studies estimate it between 2,000 and 4,000 euros gross per month. In freelance, the community manager makes quotes on request in order to assess the needs to meet a specific request.
Quels sont les tarifs pratiqués en community management ?
The average rates for a community manager are between 300 and 400 € per day, but range up to 810 € for a senior profile (Source: Malt).
The most popular is to subscribe to a package that includes the management of 1 to several social networks and the publication of 1 to several posts per week. Depending on the package, the rates vary from 100 to over 1000 € per month.
C'est quoi un bon community manager ?
A good community manager is a person who adapts to all requests, so he is versatile. He is an expert in social networks who manages both technical aspects and the ability to communicate. He is the representative of your image and your voice. Mastery of spelling, grammar and a touch of creativity are essential.