a partnership win-win is what every business leader wants to find. What do we mean by this term? A partner with whom you can have enriching exchanges, but above all increase your turnover. How to find partners? How to canvass them? How to ensure that everyone can increase their turnover? So many questions that we answer in this article to help you grow your business in the right direction!
What exactly is a partnership?
A partnership is a company, an association, an organization with which you will partner in order to achieve a common goal. It is formalized in several ways: exchange of visibility, cross recommendations, joint offer, sponsors … In short, it is a collaboration system that provides a real opportunity to make yourself known and increase your business opportunities .
Why make a partnership?
The first obvious reason to create a partnership is to increase its turnover. The goal is to find partners with whom you can interact strategically and find a common understanding so that everyone can achieve their goals.
This is why it is very important to find a trusted and reliable partner with whom you can evolve over time. It also helps, in some cases, to reduce financial costs.
Tip n ° 1: choose the right partner
Finding a partner is tedious. Indeed, you will have to arm yourself with patience to find THE ideal partnership, the one that resembles you and with whom you share the same values.
For example, you contact the manager of a company the same size as yours. With more ease, you can propose a collaboration which allows you, like your future partner, to evolve in the same direction.
Indeed, if creating a partnership allows you to benefit from financial advantages and notoriety, it is essential to know the company director with whom you will be dealing and to assess his vision of the world, his values … A partnership can never be win-win without a common sharing of the same values.
LinkedIn ™: the professional network to find partners
You can find your partner within your network. In for that, LinkedIn ™ is a gold mine! This professional network makes it easier to put in touch with business leaders who are certainly also looking for partners. Contact them with a personalized invitation .
Your professional account must be 100% optimized in order to give an innovative and serious image of your company.
To go further, discover our training to find clients as well as partners with LinkedIn ™.
Tip 2: negotiate a good partnership
To successfully negotiate your partnership, you must prove your added value. Consider working your Elevator Pitch to get your first good impression.
You have different possible strategies to develop. One of them is to partner with a company larger than yours in terms of turnover or just size? In this case, you will have to prove the non-negligible advantages which the target company will be able to benefit from. For example, a niche target that is complementary to the audience already targeted by the future partner. In exchange, it gives you the advantage of being on all of its communication media.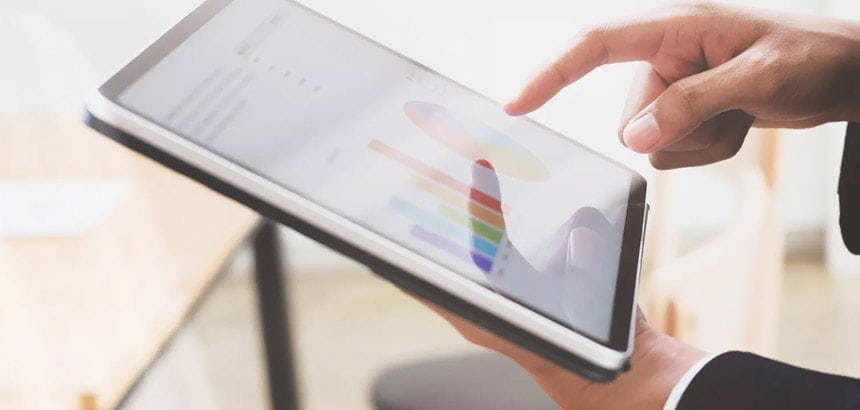 It is therefore important to find the arguments upstream to anticipate the questions of your future partner. The negotiation here will be done in the exchange. Do not forget the idea that everyone can find their way around. If your partner seems reluctant, listen to his problem and try to find solutions to reassure him and give him confidence. Listening is the golden rule for a successful negotiation. Also be flexible! If proposal A does not suit him, find a plan B or another strategy to suggest!
It is important to put your partnership into practice in written form. Indeed, this allows you to frame your collaboration and organize your future partnership!
Tip n ° 3: offer an exchange of visibility
The idea is to find a long-term partner with whom you can carry out regular communication operations. For example you can offer an article exchange for your websites including external links. Each company writes optimized content used to participate in the referencing of the partner site. In return, the article highlights the expertise and know-how of the other partner.
You can also canvass colleagues who exercise parallel and complementary activities to yours. So you can recommend each other to your customers. This is the case, for example, of a nutritionist who works with a sports coach (and vice versa) to get their clients back in shape.
Visibility exchanges are very common in partnerships, especially in BtoB. They really make it possible to gain notoriety and therefore little by little in turnover. The visibility exchange is an easily accessible tool that enables concrete results to be obtained. However, you should be aware that having a partner does not mean getting immediate profit. It takes time, discussion and finding constructive and innovative ideas.
Another bonus tip on this point: don't forget the LinkedIn ™ recommendation (if justified of course) to improve your profile on the largest professional social network.
To summarize, there are several types of visibility exchanges:
The netlinking strategy (link exchange on your respective sites);
The presence on the newsletter and in the partner insert with a text dedicated to your company;
The promotion of your products by a company (for example a computer software company intended for SMEs);
The space dedicated to the partner on all communication media;
The respective recommendation to the customer base.
Tip # 4: Build a strategic partnership
A strategic partnership is a collaboration thought out upstream with the aim of pooling skills with a common objective. This is the typical example of a collaboration between a supplier and a distributor.
The development partnership
The development partnership consists of investing in terms of resources, finances, or skills in the research and development of a product. In this case, you must clearly define the missions and commitments of each company in research, the dedicated resources, the objectives to be achieved … The development partnership is common for large companies in the health sector. However, you can fully develop this partnership system on your own scale by pooling your skills with a partner to access new technologies.
The benchmark partnership
The benchmark partnership makes it possible to acquire new customers indirectly. The goal is clearly to recommend a company. Your partner must therefore be reliable and trustworthy . This is why the tedious work of research must be carried out with patience upstream.
The reference partnership can also be expressed in a different form.
For example, you have founded your tailor-made travel company, you will be able to find a partner who will allow you to benefit from preferential rates in Europe via an airline. This gives you a competitive advantage in acquiring new potential customers.
Example of a BtoB partnership
You are a manager of a company and you have difficulty recruiting high-performance employees in a highly targeted sector. Creating a partnership with a training organization makes perfect sense. You can for example decide to accompany an apprentice and to be a partner of the organization which will make you both participate in its forums and exhibitions for free and which will allow you to present your company, in exchange for regularly training young apprentices. !
This does not allow you to directly bring in turnover, but it does allow you to find internal resources that will, for example, save you on investment in recruiting in addition to giving you a social and dynamic image!
Tip 5: Offer advantages
You have to get out of the game in order to find partners. Indeed, to increase your turnover through partnerships, you need a concrete offer and advantages to persuade them to collaborate with you. To do this, make a partnership file. This must be fully studied upstream. What advantages can my future partner benefit from? List them exhaustively and be more and more specific. You need to bring together everything that is possible to do for your partners.
Here are some examples of advantages: space dedicated to your partner on a given event, location on all communication media including paid advertising on social networks and Google, insert in the newsletter distributed to more than 10,000 customers, etc.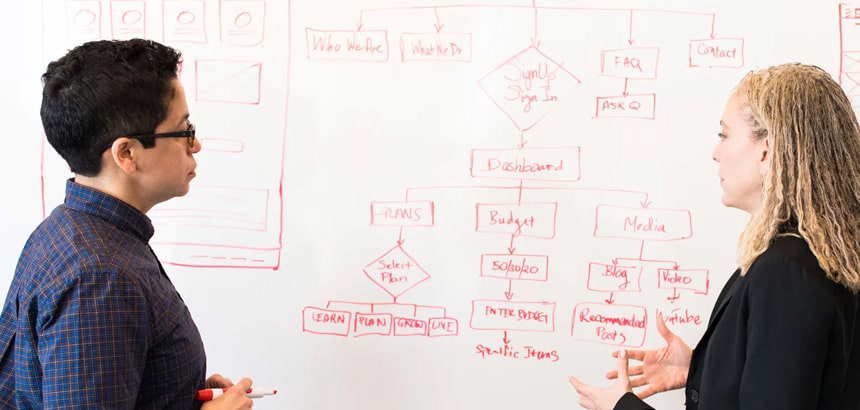 Add to your partnership file all the advantages that your future partner will have!
In addition to the classic offers, you can offer a personalized solution in order to obtain a privileged relationship with your partner: personalized offer with newsletter dedicated to the company, presentation video … Your partner will certainly have a lot of ideas, so listen to them and adapt!
Tip 6: maintain a relationship of trust
A win-win partnership is one that will work over time. For this, it is imperative to always keep good contact with your partner. Even though your time is precious and it is sometimes difficult as a business owner to manage everything, you need to have a good relationship with your partner. He is also the guarantor of your visibility! All the more so if it invests financial means in your business. Always keep in touch, send thank you emails , propose new actions, also think about offering (original) goodies, in short listen to him.
Tip # 7: consider co-branding
Co-branding is the association of two brands to promote a new product. This strategy is often used by big brands, but can be applied to all BtoB companies.
Indeed, the idea is to pool skills, as well as research and development of one company with another in order to be able to offer a new service / product. This strategy makes it possible to combine the skills of two complementary companies and to reduce costs while benefiting from communication with the different targets of each partner. This partnership is aimed mainly at companies with a fairly substantial budget, but remains to be seriously studied.
Tip 8: evaluate the actions with the partner
After each communication and marketing action, it is obviously essential to assess its return on investment (ROI) . This will first of all allow your partner to see that he has done well to invest in this collaboration, just like you. Evaluating the actions you have taken will also help you anticipate the next actions. You will be able to analyze those that worked and those that might need to be reviewed.
If the partnership has indeed been a win-win, it will be easy to ask your partner again to invest even more financial means. For this, you must imperatively track all of your actions.
Partnership: 8 secrets to increase your turnover with partnerships: in conclusion
Remember to prepare all of your arguments and a partnership file to be able to obtain collaboration. A win-win partnership is a partnership that allows you over the long term to increase your notoriety and therefore your turnover;
To grow your business, you need to select businesses that share the same values;
Do not be shy and also approach companies larger than yours: they have a larger budget and also want to develop other targets or give another image …
Propose original actions in order to stand out from other companies which also canvass your future partners;
You've found the perfect match: keep the relationship going!
Partnership: to sum up in three questions
Comment établir un partenariat ?
First, to establish the partnership, you need to clarify your goals. For what purpose do I want to be a partner with this company? Once you have your goals in mind, think about what you can offer your future partner in exchange. Then proceed with the listing that you have prepared upstream (contact the marketing department generally) then always go with the idea of proposing a win-win partnership.
Quel est l'intérêt d'un partenariat ?
The interest of a partnership is to be able to gain visibility, notoriety and to increase your turnover. When you establish a partnership, the concept of turnover is important but you must also position your collaboration on a sure value: trust and exchange. Having a long-term partner means surrounding yourself with collaborators who share the same values as you and who have the same objectives. You have everything to gain by finding a partnership that can invest in your company or succeed in developing your brand image through an exchange (financial, material …)
Comment négocier un contrat de partenariat ?
A partnership is an exchange of good practices. Never lose sight of the idea that the person in front of you shares the same goal: to make their business prosper over time. You will first have to present your company, your values, the reasons why you have decided to take the leap and create your company. If you are a united and social company, you will choose a partner who shares the same values. It is therefore in your best interest to present your vision for the company and to base your arguments on this important notion.
The basis of an interview is listening! What are the goals of your future partner? What are its values? To negotiate a partnership, you must therefore prepare your arguments in advance and support them with concrete examples. Does the partner seem reluctant? Once again, take the time to listen to their problem and find the type of solution you can provide. Your goal: to find a common agreement.