The flyer is an effective means of communication to reach a local audience. Distributed directly to your target audience, it brings together all the important information about your company in order to promote your products, your services and your business. It is also used during a one-off action in the event of an event or a promotional offer. It looks like a small advertising poster ideal for prospect whether in BtoB or BtoC! How to make an effective flyer? What are the main information to highlight? Which design to choose? We answer your questions in this article to help you design flyers that reflect your company's image.
Make an effective flyer
In order to be effective, a flyer (prospectus in French) must meet two objectives:
First, you have to capture the attention of the public with an attractive visual and design. Indeed, your communication medium is the showcase of your company.
Second, the document should contain key information in a synthetic way so that it can be easily read and understood by your target audience.
5 tips to follow to create an effective flyer
Tip number 1: meet a goal
Before even proceeding with the graphic design, know that a flyer is an effective street marketing tool. It is also an advertising medium that meets a specific objective. Here are the right questions to ask yourself: what is the message i want to get across? What are my targets (my buyers personas )? Is it to promote an offer or a service or to promote my business? Depending on your communication objectives, the content of your flyer is oriented differently.
Tip number 2: select important information
Once the objective of your flyer has been determined, you select all the important information. Which means to synthesize everything you want to highlight. In general, we still see far too many flyers with information arranged in the wrong direction of reading with elements that are not essential. Always put yourself in the reader's shoes. The flyer brings information to a person, so it needs to be clear and precise in a few seconds . You have to convince quickly and for that your visual must be synthetic while being effective!
Tip number 3: respect the graphic charter
Like every communication medium, the flyer respects your graphical charter by using your logo, your colors and your typography. For graphic design, you can do it yourself with the help of desktop publishing software or an online service, or you can leave it to a design professional.
Design your flyer with DTP tools or online solutions
If you have a creative soul and you are used to creating your communication tools, we advise you to design your support on DTP software such as InDesign, Illustrator or Photoshop. Be careful to download the template beforehand on the printing site of your flyers. Indeed, each printer has its own bleed and margin settings. Please center your text well so as not to have any unpleasant surprises when printing. Your document should always be converted to CMYK, not RGB, so that the colors remain the same on screen as on paper.
Source: Can go
You can also turn away from websites such as Can go to find flyer templates to customize.
Online flyer printing sites also have many prototypes ready for use. You just have to personalize it with your information. Print ' o 'clock offers you for example a wide choice classified by themes. Remember to request a quote before ordering! You will be entitled to discount prices!
Some of the links in the article are affiliate links (meaning we get a commission when you buy the product by clicking on the link), but that doesn't change our recommendations because we really recommend the tools.
Call on a graphic designer to create a flyer
If you are not comfortable with the idea of creating your own flyers yourself, you can use a freelance graphic designer or a communication agency. Entrusting the creation of your flyer to a communication professional is a relevant solution to be directed in the right direction in order to make your flyer attractive. Today, many flyers go straight to the trash without being read, which is why you have to make a difference. An expert eye on the arrangement of the text, the creation of the design, the highlighting of your information is essential.
Tip number 4: indicate the mandatory information
Your advertising prospectus must contain certain mandatory information:
The words "do not throw on the public highway";
The RCS number followed by the name of the city where the registration is registered with the corporate form;
The name of the company;
Identification of the printer;
Your logo;
Your services;
Your contact details;
Your area of intervention;
The source of your images;
Social networks with your website and contact information.
In order to respect all the mandatory information and not to forget essential information, have your family and your colleagues read your leaflet again. Ask them about their feelings, their first impressions, their feedback … The best thing is to have your communication medium tested directly with your targets!
Tip number 5: choose the right printer
To have your flyer or business brochure printed, you have two options: choose a printer or leave this step to a flyer printing site. The ideal is to take a long-term service provider who prints you all of your communication media . For example, have your business cards at the same time to save time and get some promotions.
The classic size of a flyer is an A5 i.e. 148 × 210 mm on both sides. There are no set rules, however you must create an airy, attractive flyer and give important information to your future client. This is why nothing should be left to chance.
The choice of paper thickness is also a detail that should not be overlooked. Prefer a rather matte paper to be modern with a high enough gram to gain in quality. To have an idea, the most used grammages are between 115, 135, 170 and can go up to 250 grams / m². Also find the finish that suits you: matt, gloss, satin …
Even though most flyers are oriented in portrait format, you may decide to choose to use a landscape format. In particular, this helps to differentiate you and to have more space to display your information.
Flyer with discount code
Do you want to highlight a promotional offer? You have planned in your communication plan a distribution of flyers in a targeted geographical area and want to communicate with your target?
The flyer with a discount code allows you to analyze the sales generated by it. Thanks to a code, you directly measure the impact on your sales and thus judge your return on investment (ROI) .
Source: Vista Print
Graphic flyer
To stand out, your flyer must stand out thanks to its graphics. This is why you can take inspiration from several trendy flyer templates, to draw ideas and create your own. If you want a very design and graphic flyer, you can play with the geographic shapes . Be careful not to stray too far from your graphic charter and to stay on a readable communication medium. The idea is to highlight what sets you apart, whether at the graphic level or at the level of your services.
Source: Adobe stock
Large image flyer
Do you want to get off the beaten track? Why not try it all with a design flyer containing very few elements? An image, a text, your logo and nothing else to arouse curiosity and make you want to go further.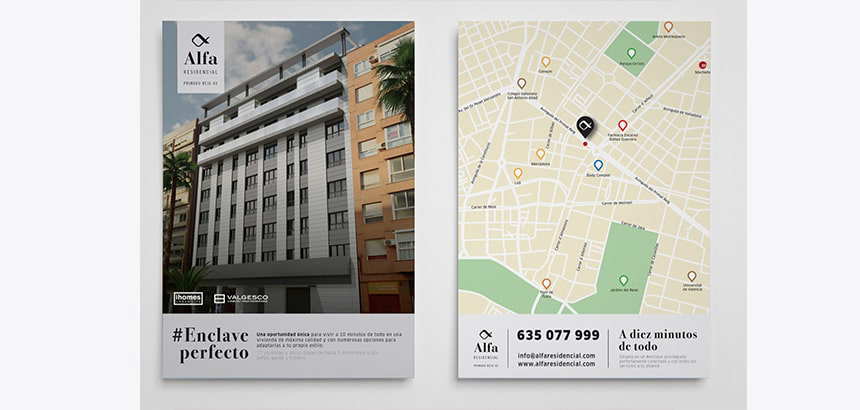 Source: Behance
Artistic flyer
Are you organizing an event that will promote your services? Your flyer should live up to this one. Do you want to cause surprise, arouse the desire to participate, do you want to bring together a lot of people and want your partners to be proud of your new collaboration? So, adopt the artistic flyer!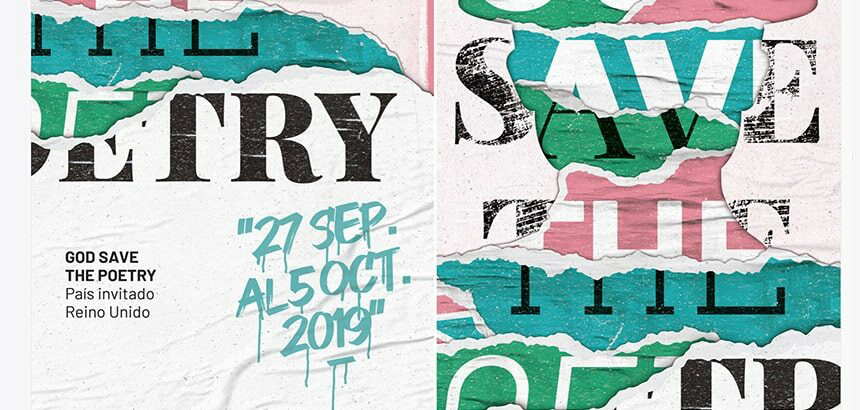 Source: Behance
This design example can serve as inspiration. It is suitable for more creative and artistic fields, but can however adapt to another universe. The artistic flyer offers a unique edition! Behance is an inspiration site for design and artistic projects. A real gold mine for those looking for original concepts and ideas.
Ultra design flyer
Ideal for creatives, a very designer flyer is a high-end communication medium, with few elements, clean lines and reading logic.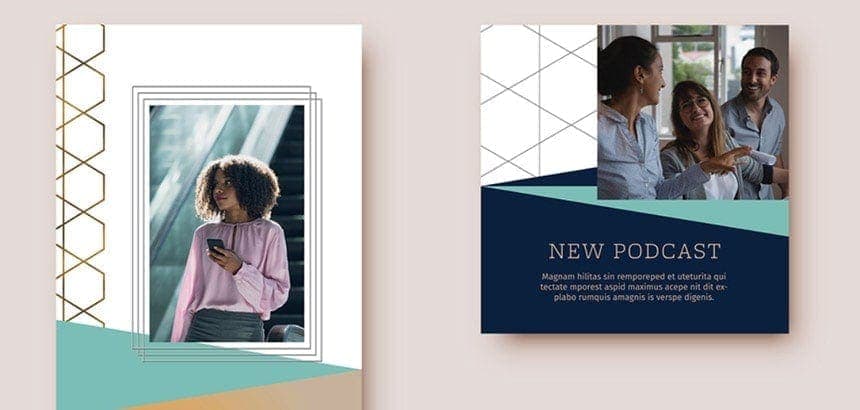 Source: Adobe stock
Flyer with QRcode
In addition to being a marketing tool that gives you targeted information on your targets, the QRcode is a relevant tool to dress up your flyers. Today the QRcode are also customizable and you can add colors to them. Captivate the attention of your future prospects with original tools!
Source: QR Code Generator
A QRcode (quick response code) is used to refer the reader to your website or to a promotional page. In addition to giving a modern image to your business, you can also easily analyze the return of your communication medium. There are customizable QRcodes that add a dynamic image of your company!
Flyer in original format
If your graphic charter is refined with rather clear colors, but you still want to make a difference with your competitors, opt for an original format. Similar to business cards, you can choose a horizontal format or create a square flyer. It's up to you to play with the shapes and choose your finishes!
Take for example the square format of this flyer below. It adapts easily by replacing the images with pictograms or drawn shapes! We always recommend a higher quality paper for a rendering of this type.
Source: Vista Print
Flyer finish: mat or gloss
You have at your disposal many choices for the realization of your advertising leaflet. The finish of it is just as important as the rest.
For a more minimalist and original style, prefer a mat flyer. This absorbs light for a more sober look and limits fingerprints.
For elegance and a more visual effect, choose a glossy finish. The paper has a smooth appearance and reflects the light. It is ideal for enhancing photos and colors.
You also have variants with satin papers which combine shine and sobriety!
Source: Rapid Flyer
Two-part flyer
The advantage of this visual is to have two different parts without overloading the whole of it. One side dedicated to the text, the other to an image, for a perfect balance.
Source: Freepik
Flyer to promote an event
Do you want to communicate on a particular event? Why not dedicate your flyers entirely to your communication? In the example below, the information is explicit and the whole remains very corporate.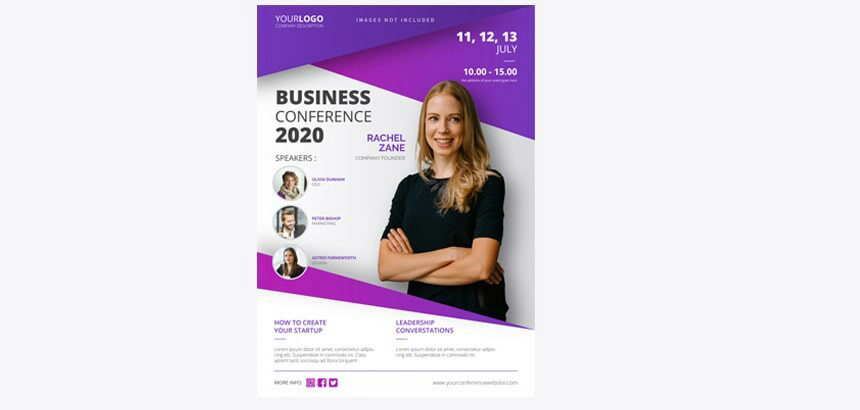 Source: Freepik
Quote / testimonial flyer
The testimonial flyer arouses emotion. With a photograph in the background image, a quote, you directly reach your target with a strong message. This template offered by Canva can be modified as you wish. You add the necessary contact information on the back side while keeping the front side to arouse curiosity and spark interest.
Source: Can go
Flyer layout
By mise en abyme is meant "a scene within a scene". With this very original type of flyer, you suggest an idea, leaving a part of the mystery. The space is very airy, leaving only room for the imagination. It is not always possible to make a flyer of this type, you can however if you want to be inspired by it, create the same scene on the front then put more information on the back.
Source: Behance
Typography flyer
Let's put aside the images to play on the typographies, spaces, lines… Sober colors, numbers and letters, we put everything on the graphic side to attract the eye. Clean design, the text merges with the formatting. Ideal for differentiating yourself from others, the difficulty remains, however, to find a balance between content and form so that the design does not prevent reading. It's all about balance!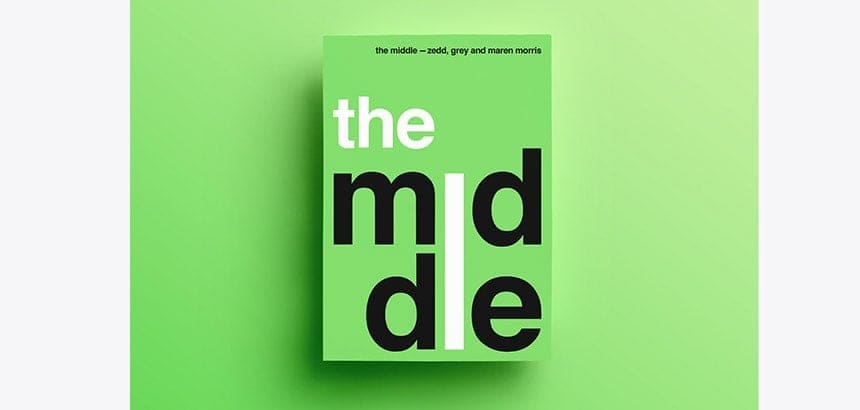 Source: Behance
In addition, we recommend reading the articles:
Flyers: examples of flyers and tips for successful flyers: in conclusion
To create an effective flyer, you need to think about:
respect your graphic charter;
write your content in line with your objective and the message you want to convey;
always put yourself in the shoes of your future prospects;
highlight the important elements (content and form);
clearly indicate the mandatory and legal information.
Flyers: to summarize in three questions
Quelles informations mettre sur un flyer ?
Your flyer must include the legal notices and the necessary information: your company logo, your contact details, the corporate name or the name of the company, the RCS number followed by the name of the city where the registration is registered, the corporate form, the mention "do not throw in the public highway" as well as the photo credit. Always take care of your layout! Also customizing a display to display your flyers can be an idea that highlights your business brochure.

Comment concevoir un bon Flyer ?
A good flyer meets two objectives: to capture attention to be read and to distribute essential information to your reader. The form is as important as the content. Your flyer must be airy and respect your graphic charter while being attractive. And, your content should be clear, to the point, and concise.
Comment rédiger un prospectus ?
To write your flyer, take the time to know its marketing objective. Would you like to highlight a service or an event? What is your communication objective: notoriety, sales… Once you have clarified this point, you select the key elements and write the content of your flyer.