Stop wasting hours looking for the right LinkedIn™ logo ! Here are LinkedIn™ logos and icons for free download in high quality and in PNG format.
LinkedIn™ logo: download official LinkedIn™ logos for free
Before we begin, we remind you that we are not affiliated with LinkedIn ™ corporation. We are an independent organization. Our desire here is to bring you value and give you the keys to understanding and optimal use of the LinkedIn ™ Logo. We are just a messenger here to make it easy for you.
Be careful to respect the official LinkedIn™ guidelines!
To save the image, "right click" then click on "save image as" and finally select the folder where to save it on your computer.
The LinkedIn™ logo in PNG – In color
The LinkedIn™ logo in PNG – In black
And, the LinkedIn™ logo in PNG – In white
Warning: Black and white logos are for use on black and white layouts only ( see guidelines here .)
LinkedIn™ "In" Icon Logo PNG – Full Color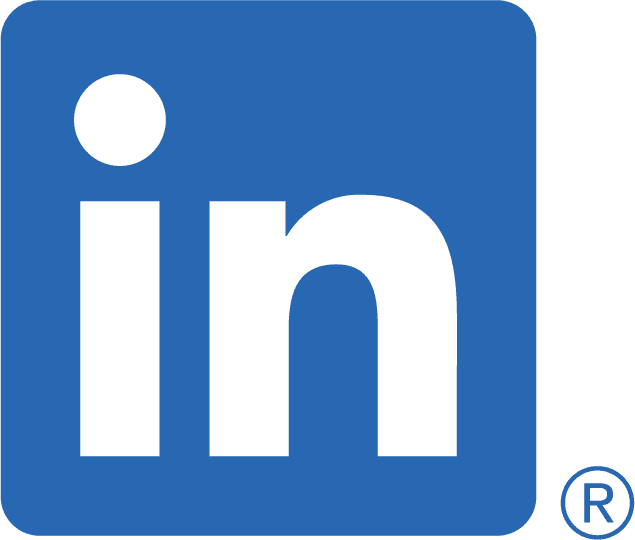 Sources here .
The origins of the LinkedIn™ logo
LinkedIn™ is an anchored visual identity that greatly contributes to its notoriety. Moreover, in 20 years, the LinkedIn™ logo has always kept its outline and only a few details have come to update it. More than a graphic representation, LinkedIn ™ has made it a real sales and marketing force.
When you hear "LinkedIn™", you probably think of this famous blue and white crest. However, do you know its history, do you know why the LinkedIn™ logo bears these colors? Discover the origin of its logo and its usefulness!
Created in 2003 by Reid Hoffman and 4 other IT engineers, LinkedIn™ is today the leading BtoB social network (from professional to professional) in the world since it currently has 750 million users . It is based on the principle of social networking, that is to say the fact of developing one's relationships by using one's network, in order to achieve a professional objective.
The principle of LinkedIn™ is to build your own professional network based on your already acquired relationships. To get connections, a connection request from your side or theirs needs to be approved. On LinkedIn™, it's not about inviting users to be your friends, we're talking about linking up with connections in a professional setting.
1. The overall logo design
Since its launch, the social platform has always had a sober and smart graphic charter that aspires seriously. This directly establishes a studious, almost rigid atmosphere which reflects its line of conduct of being a social network linking companies to each other, according to their degree of knowledge. Indeed, LinkedIn™ is similar to a tool allowing, for example, to recruit new talents , in particular thanks to research by skill.
The design of this logo is simple and uncluttered, it goes straight to the point without any particular embellishment. We feel that the creators of this graphic charter want to create something that is easy to remember and which is the very extension of the website. A logo whose appearance is fully consistent with the values and foundations.
2. The meaning of his expression
The entire LinkedIn™ logo is made up of two words: "linked" and "in", which mean "linked" and "in" respectively. The founders of LinkedIn™ have never communicated specific information concerning the choice of text, colors and formatting of their icon, nevertheless it is easy to guess the meaning of this expression.
Networking is the foundation of LinkedIn™. The principle is precisely the fact of taking advantage of one's relationships to progress in the professional context, so it is not surprising to find the term "link" on the official badge. The expression "linked in" can therefore mean "linked in this professional network" or "linked in the professional field". Anyway, that's the big idea.
Also, the phrase "LinkedIn™" seems to be related because only a thin space delimits the two words which seem to be one. This configuration, allows to strengthen the currency of the platform based on the link.
However, the word "in" is put forward to represent the brand, when "Linked in" cannot be displayed in full. It is the core of the logo because it is always present, unlike the "linked".
3. LinkedIn ™ Logo Colors
The LinkedIn™ emblem palette is relatively understated. Blue, white and black are the 3 unique colors that adorn it.
Blue: a symbol of intelligence, innovative vision and also practicality, it is widely used. This is the case, for example, of the Facebook™ and Twitter™ icons, while Snapchat ™, more fun and relaxed, adopts yellow.
White: it is optional and has no particular importance.
Black: it has no deep meaning either. It is present to stand out with the rest and obtain good visibility while remaining neutral.
LinkedIn™ blue is so famous that it has its own shade, LinkedIn Blue (#0077B5). However, it seems that the blue color is chosen because Reif Hoffman, one of the founders of the company, was inspired by the logo of PayPal, of which he was then a senior executive.
The Evolution of the LinkedIn™ Logo
Since the launch of the case in 2003, the logo has not changed much . This visual stability reflects the image of a balanced company, based on solid foundations and an impression of thorough reflection.
1. The first LinkedIn™ logo from 2003 to 2011
For the first version of the LinkedIn logo, 3 colors are chosen: black, white and blue. The word " Linked " stands out because it is colored black. The " in " can already be seen as an icon in its own right, which can be placed on its own. The blue box in which it is located respects the marketing graphic charter of a logo. Moreover, on your LinkedIn ™ account, only the " in " is present at the top left. The two parts are distinct and yet they are so close that they seem to be assembled. The font is simple, efficient and straightforward.
The first logo of a brand is often reworked quickly but here, we note that it accompanies LinkedIn ™ during the first 8 years of its existence.
2. The evolution of the coat of arms from 2011 to 2019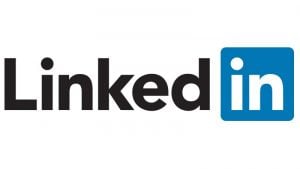 In 2019, the second version of the logo saw the light of day when LinkedIn™ was listed on the New York Stock Exchange . Few changes are to be declared, it is only the font that is slightly reworked to make it more readable. The " e " is reworked and the " l " , " k " and " d " are enlarged and elongated. The color palette is preserved.
3. Update of the LinkedIn™ logo in 2019
In 2016, Microsoft took over the company and 3 years later, the logo underwent one of the biggest changes ever known: it became entirely blue! This new look is more in line with the social media format. The blue LinkedIn Blue and the font are kept.
Use the LinkedIn™ logo on your CV
It is possible to add the web address of your LinkedIn™ profile to a paper or digital CV . This allows the recruiter to deepen his knowledge of your skills and discover more qualities about his potential new employee. Indeed, CVs do not always allow you to display all of your experiences and projects. Placing a link to your LinkedIn™ profile can also be a way to present yourself in the most complete way possible and to show your talents to your future new boss.
For this, you can find the official LinkedIn ™ icons available for download here in png format, or some sites and applications offer royalty-free images, in which the LinkedIn ™ logo can be found. Most of its products are free, although the site also offers media for sale. In addition, the background of the icons is transparent which allows it to be inserted neatly on your CV .
To insert the icon on your CV, nothing could be simpler:
Download it from our site (right click and "save image") or this link and find it directly in your mailbox or in your files;
Go to your document and click on "insert an image";
Select your logo in png format;
Finally, adjust the size and location of it.
Are you looking for a job ? A new professional opportunity? A beautiful, current and effective CV is an essential element in your approach. Download here an ultra-visual CV model appreciated by recruiters.
LinkedIn ™ logo: in conclusion
To conclude, the official emblem of the famous social network has helped to increase its popularity. A logotype is part of a graphic charter defined upstream, so that it is in total adequacy with the message that the brand wishes to convey.
The design of this icon is sober. He aspires to seriousness and professionalism.
The logo has a rather quiet history as it undergoes very few changes. The typeface, color palette and slogan remained the same. Only a few slight changes are made for convenience.
The famous blue color has been present since the launch of LinkedIn™. Today, it is even the only nuance of the coat of arms.
It is common to place the link of his LinkedIn™ profile on his CV, in order to be able to shorten it while proposing to his recruiter to discover all of your skills. Indeed, LinkedIn™ makes it possible to display one's qualities, experiences and projects in a professional setting.
LinkedIn ™ logo: to summarize in 4 questions
Que signifie le logo de LinkedIn™ ?
The logo is made up of two words that mean "linked" and " in " . The term link is therefore predominant, moreover, these two expressions are placed so close that they seem to merge into a single word. This is because the LinkedIn™ social network is based on links called connections. The goal is to create and develop your professional network using the links we maintain with our network. Thanks to them, we are forging new relationships based on professional affinities.
Pourquoi l'emblème de LinkedIn™ est bleu ?
Since 2019, the LinkedIn™ icon has been completely blue, but this has not always been the case. Indeed, from 2003 to 2019, it is displayed in black, blue and white. Blue is a color that inspires innovation, the future and intelligence. Nevertheless, it seems that this color is chosen because Reid Hoffman, one of the network's founders, was a senior executive at PayPal when the logo was designed. PayPal which advocates an entirely blue logo.
Comment trouver l'URL de son profil LinkedIn™ ?
Finding the web address for your LinkedIn™ profile is relatively simple.
From a desktop, just go and visit their profile and copy the URL into the browser.
From the app, tap your profile picture, then go to the "view profile" section.
Scroll down your page to the "contact" section. Your web address is entered under the "my profile" category.
Comment mentionner LinkedIn™ sur son CV ?
To mention LinkedIn™ on your CV, use the URL of your profile and the official icon. To do this, simply copy and paste your personal web address and place it in the "contact details" space of your CV.
It is possible to modify it to obtain a cleaner and more polished rendering. To do this, go to your LinkedIn™ profile from a computer. At the top right, select the "edit public profile and URL" link. Then it's up to you! Remove numbers and letters and keep only your first and last name.
Disclaimer
This article and Proinfluent ™ are not owned or affiliated with LinkedIn Corporation. The logos used to illustrate this content are LinkedIn™ trademark symbols. Proinfluent™ is an independent company that disseminates information relating to LinkedIn™ in order to better use it.
Sources: LinkedIn™, Logo-Brand .