Dwell time, you hear about it regularly, but don't understand what it is? How it works and impacts your LinkedIn™ publications? Find out right away what it is and how to take advantage of it on LinkedIn™ including :
Writing attractive posts;
Favoring certain types of posts.
Definition of dwell time
In French, the term dwell time means "time of stay". It is an algorithm that calculates the time a user spends on your web page. However, it is much more precise than that. Indeed, it is the time between the moment he clicks on your website and the moment he returns to the search results (SERP – Search Engine Result Page).
This is an important metric that influences your Google™ ranking. A performance indicator that determines the quality of the user experience on your website and therefore, the quality of your content. Indeed, if Internet users click on your link, but do not linger on your page, and quickly return to the search engine results, it is because they did not find the desired information! This sends a signal to Google™ that your content is not up to snuff for that query (something every content creator seeks to avoid).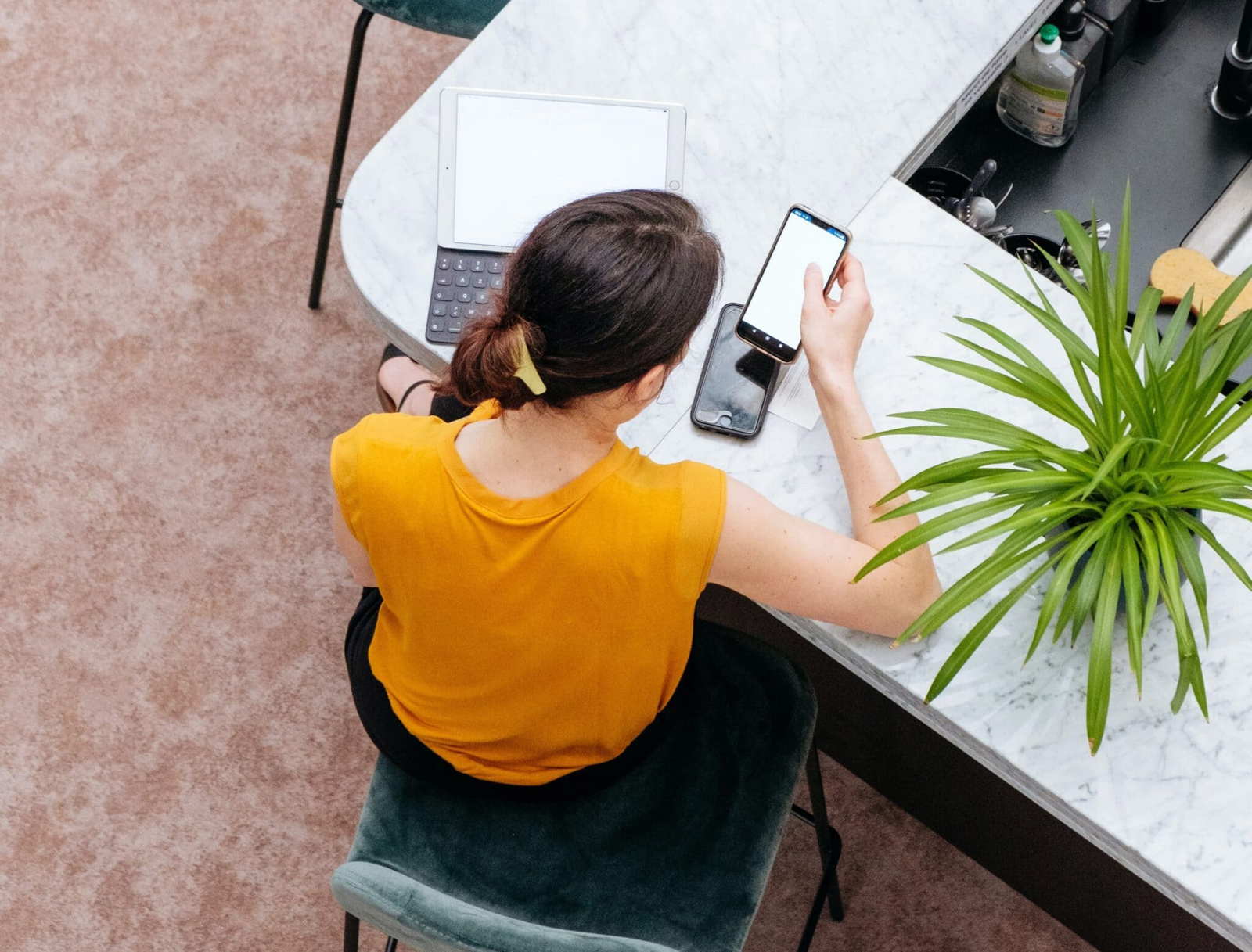 Furthermore, the dwell time is different from the bounce rate, which corresponds to the number of visitors who visit a single page of your website, divided by the total number of visitors (bounce rate = visitors who visit a single web page / total number of website visitors).
Be careful not to confuse dwell time with the number of views and the click rate of your pages and websites. It is the time spent on the page in question that influences the dwell time.
Dwell time on LinkedIn™
How does dwell time on LinkedIn™ work?
Dwell time is also an important algorithm element on the LinkedIn™ social network. It has been adopted by LinkedIn™ engineers in order to offer relevant posts to users. In order to satisfy the user experience, LinkedIn™ offers post suggestions based on several criteria such as the person's profile, their connection to the author, the time of connection, etc.
The real question is which posts are most appreciated by the community, knowing that :
On social networks, likes and comments can be falsified especially because of LinkedIn™ pods.
And that the click-through rate is also to be taken with a grain of salt since people can click by mistake or stay for a few seconds and go back to the previous page.
Thus, the dwell time takes into account the real time that a visitor spends on a publication. A sure value to determine if the content is liked or not.
Why does LinkedIn™ use dwell time?
The first reason for the presence of this performance indicator on LinkedIn™, remains to improve the relevance of the news feed and to offer users quality content. It is therefore customer satisfaction that is targeted.
Dwell time is the flip side of LinkedIn™ pods. This metric helps put an end to the falsified engagement that pods cause. If members of a group can like, comment and share a LinkedIn™ article, it doesn't necessarily mean the post deserves such success. Thus, they create immense artificial engagement around a post, to the detriment of other quality articles and posts. Dwell time does just that, overcoming these methods so that every user gets a relevant and qualitative news feed.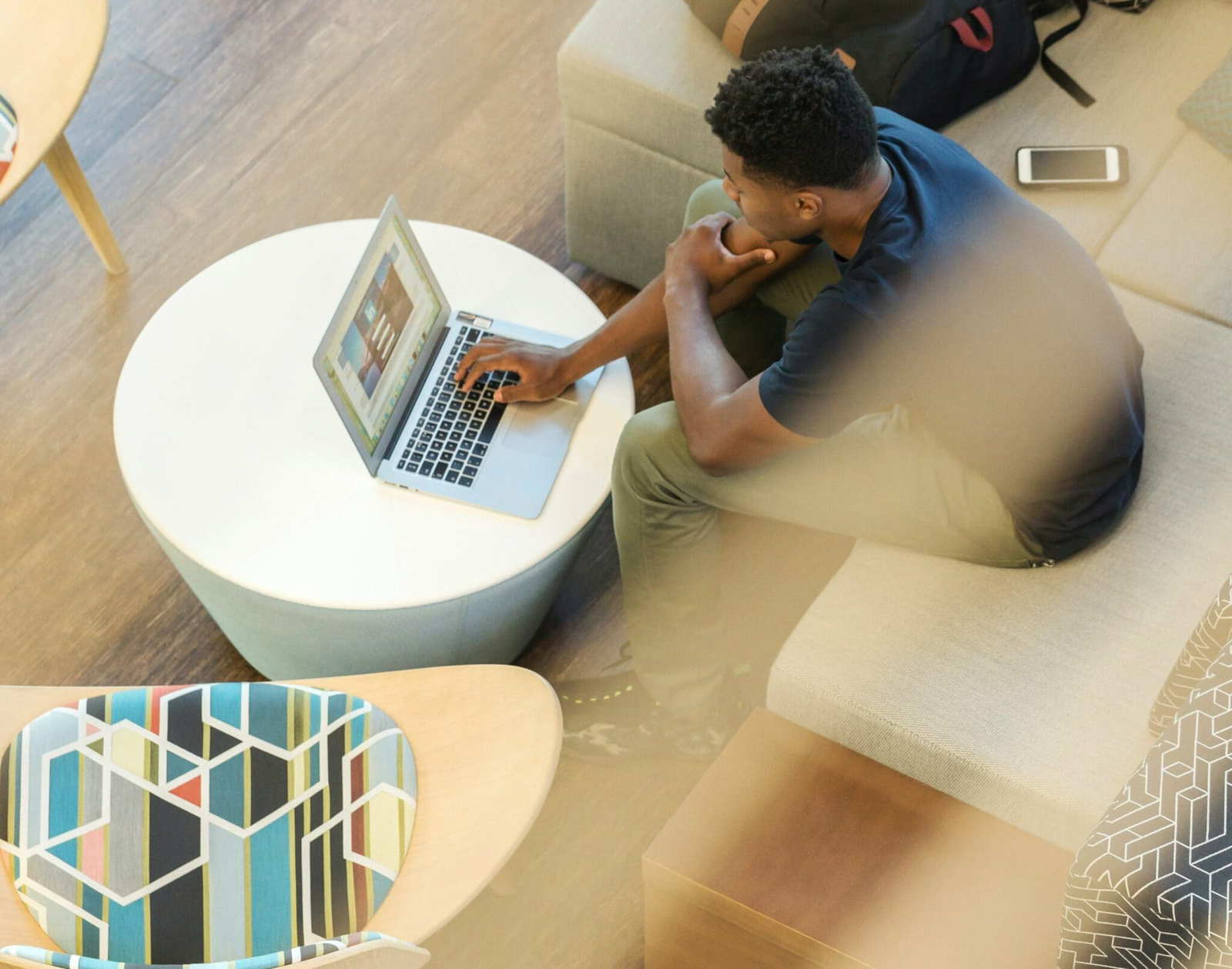 However, there is another reason why LinkedIn™ uses dwell time. You should know that on the social network, there is an ad content every 5 posts. The more users scroll, the more LinkedIn™ maximizes its revenue! By offering quality content to the user, the network encourages them to stay longer on the platform.
How do you leverage dwell time on LinkedIn™?
Write attractive posts
In short: the longer a post is viewed, the more it is considered to be appreciated by the user. Then, the publication in question is boosted and proposed to other people.
But, how to optimize your content to take advantage of the dwell time to get more visibility on the most powerful social network in the world?
The answer is simple: it's all about writing an attractive, interesting, quality and long post (so that people stay on it for a long time)! Yes, there is no secret to taking advantage of dwell time.
There are tricks to making a post attractive on LinkedIn™. For example, placing one or more quality visuals, coming up with an intriguing headline, and writing nice, flowing text will increase the chances that your post will be read!
Find our 7 expert secrets to writing an effective post on LinkedIn™!
However, there are some types of posts to focus on on LinkedIn™. Learn about them in the rest of this article!
The types of LinkedIn™ posts to focus on
Generally speaking, all types of posts can be supported by dwell time as long as they are relevant.
Some of them are naturally more attractive and allow to catch your target more easily. For example, there are :
Carousels. Their strength is to be interactive! The user must click on the arrow to read the rest of the post.
Video. It has the advantage of starting as soon as it appears on the LinkedIn™ feed. Therefore, users tend to view it for no particular reason.
LinkedIn™ surveys. Based on concrete and surprising data, the poll promotes interaction and engagement with your audience.
Dwell time pour conclure
Dwell time is a time-based algorithm. It takes into account the duration of reading a page or a post. It considers that the higher it is, the more relevant it is. This allows it to know which search results and publications to highlight. Here are the points to remember:
On LinkedIn™, dwell time provides members with higher quality content that matches their profiles.
It also combats the success of LinkedIn™ pods that falsify the success of a post, making its engagement artificial.
Writing compelling posts is the only way to take advantage of dwell time on LinkedIn™.
Some types of posts are more effective. This is the case for video, polls and carousels.
Dwell time to summarize in 4 questions
What is dwell time?
Dwell time means "dwell time" in French. It is an algorithm present on search engines like Google™, but also on social networks like LinkedIn™. It consists of calculating the duration of reading a post or a web page before returning to the search results (SERP).
The dwell time is based on the principle that if the visitor spends time on your page or your post, it means that he finds the information he is looking for and therefore, that the content is qualitative. Thus, it boosts its visibility.
How do you take advantage of dwell time on LinkedIn™?
The only way to take advantage of dwell time on LinkedIn™ is to offer qualitative content. Some types of posts naturally benefit from a more attractive or longer read. This is the case for:
LinkedIn™ articles that delve into a topic;
Videos, which start automatically on the news feed; and ;
Carousels, because they are interactive.
What are the performance indicators?
Also known as KPIs, performance indicators are benchmarks for evaluating the effectiveness of a strategy. There are several of them, here are a few:
Percentage of visitors to your website;
Number of page views;
Click-through rate ;
Conversion rate;
Time spent on your web pages (dwell time).
How does dwell time work on Google™?
The dwell time calculates the time a user spends on a search result. Thus, the higher it is, the more qualitative the page is said to be. Google™ considers this criterion and takes it into account to position the results. Thus, the dwell time can be considered as an SEO criterion.