Need to expand your prospecting and find new customers? Are you tired of spending hours collecting a few professional emails? Imagine getting files full of emails from qualified prospects to contact, without having to move a finger! It's possible ! Learning to scrape LinkedIn™ allows you to get contact details for many profiles a day. However, is this practice really legal? How to scrape LinkedIn ™ easily and without coding? Find all the answers to your questions and much more in our article!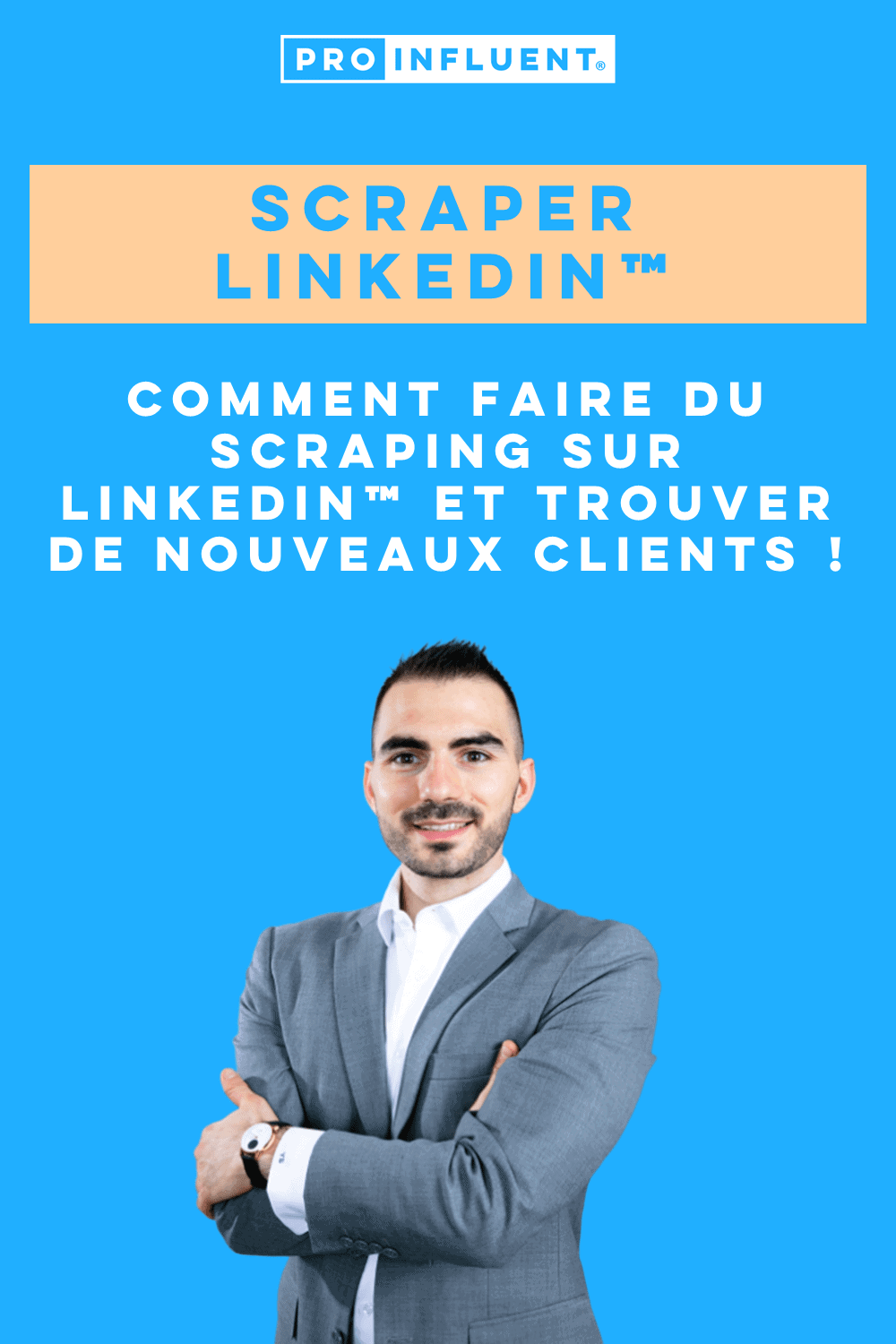 Concretely, what does scraping LinkedIn™ mean?
Also known as web data extraction, web scraping, screen scraping or web harvesting, scraping in general is a growth hacking method aimed at analyzing a site or web page, and harvesting information or structured content.
Scraping does not only replace the action of copying and pasting a text, it allows you to extract all the content as well as the internal structure of the site, to transcribe them on your own site or analyze them for example. In other words, you are copying an entire page or site for personal or professional use.
Scraping LinkedIn ™ therefore mainly amounts to extracting data and contact details from leads or prospects in order to prospect more effectively.
This method is carried out using a tool or by entering directly into the html part of the website. Depending on how the data collected is used, scraping is a technique that borders on illegal, because it involves obtaining any data and in particular the emails and telephone numbers of contacts, who are unaware of this practice.
Precisely, we reveal to you how to practice scrapping legally, to enjoy these benefits without fear!
Why scrape LinkedIn™?
There are several reasons to scrap LinkedIn™. Build up a file of prospects, contacts and even future partners easily and quickly. Get more followers, find customers quickly, but also facilitate your prospecting , scraper LinkedIn™ is a godsend for young companies who want to find a place on the most powerful professional social network in the world, analyze the competition and expand their prospecting.
It is also possible to scrape LinkedIn ™ Sales Navigator to extract navigation data from the platform and search for relevant profiles. Scraping therefore promises enticing results when it comes to developing a business.
Stay put and discover the easiest way to scrape LinkedIn ™ right away!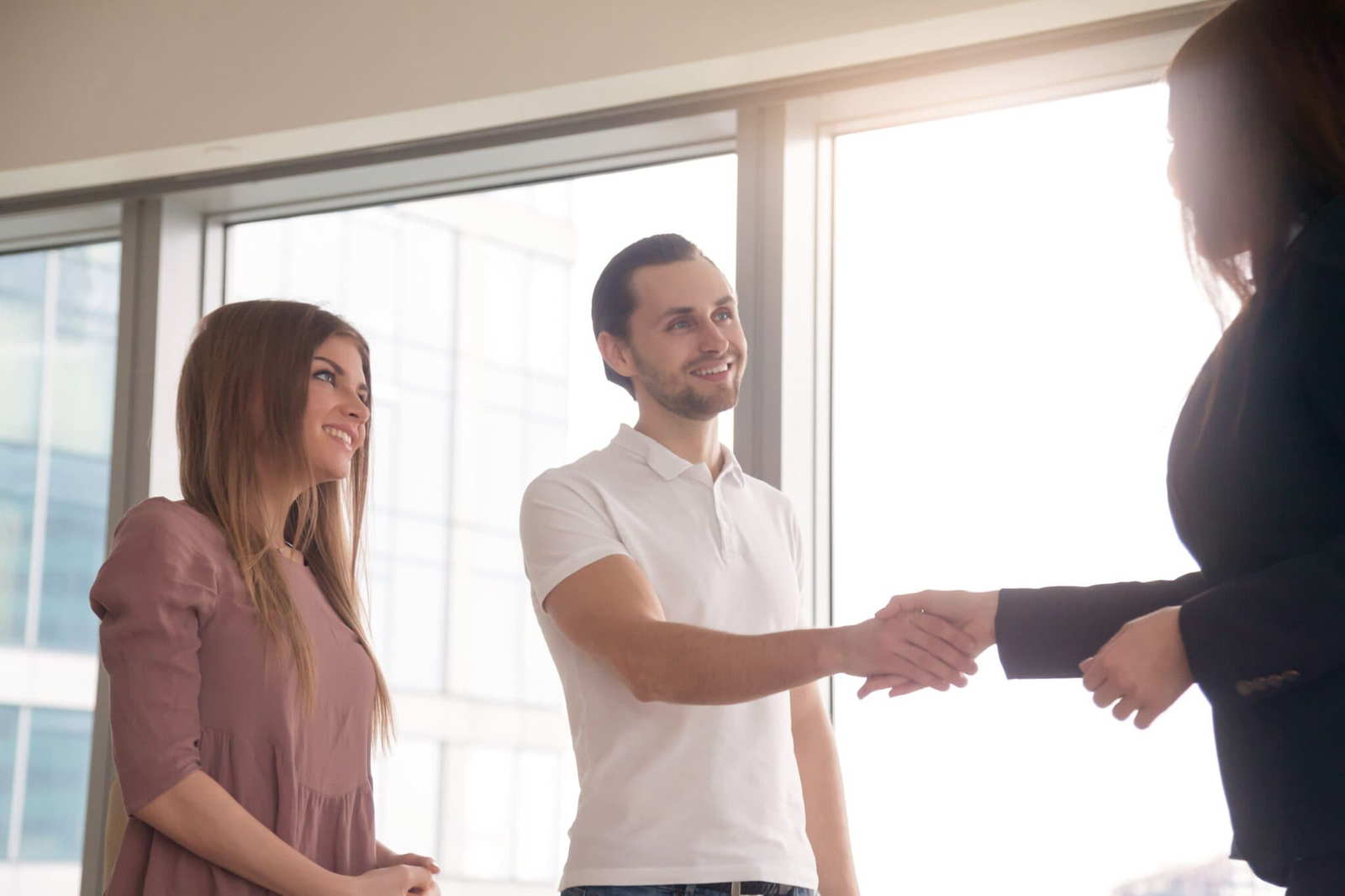 Do you want to attract between 1 to 10 professional clients per month? Discover our 100% free Webinar and master the power of LinkedIn ™ to attract leads and prospects!
Scraping LinkedIn™, an illegal practice?
Scraping allows you to perform multiple actions, some more or less legal and therefore it is not always easy to understand what is authorized or not by law. For example, a website that scrapes another site in order to recover its structure and benefit from its natural referencing and generate traffic quickly, is blacklisted by Google™, if discovered.
Additionally, LinkedIn ™ states in its TOS: " You agree not to develop, support or use any software, devices, scripts, robots or any other means or processes (including web crawlers, browser plug-ins and add-ons, or any other technology) to web scrape the Services or otherwise copy profiles and other data from the Services. "It is better then not to be unmasked by the social network…
However, scraping publicly available data from the web is not illegal. It is according to the use of these that you switch or not, in the illegality. The GDPR law precisely regulates this specific point and reinforces the confidentiality of user information.
Be aware that in accordance with the GDPR law, the contacts who receive your commercial prospecting must be consenting. In France, it is forbidden to send emails, messages or other means of contact without their recipients having given their consent.
How to scrape LinkedIn™?
There are two solutions for scraping LinkedIn™:
Manual;
Automatic, via software.
Scraping LinkedIn™ manually
Manual scrapping is for you if you are perfectly comfortable with digital tools and have strong computer skills. Indeed, it is not the easiest or fastest way to extract data from websites. The only advantage of manual scraping is that it's totally free! However, the time / money return is quickly exceeded with this technique…
Scraping LinkedIn™ with software
Phantombuster™, CaptainData™, Evaboot™ or even Waalaxy ™, all are tools for automating scraping and commercial prospecting . They also make it possible to scrape search results relating to specific profiles. Reliable and fast, this software is recommended for you to create a legal contact file without having to go through the html and coding box.
Just do your LinkedIn ™ search, for example by typing "Bordeaux marketing manager" and filter the different parameters according to your wishes. Then, your scraping software takes care of extracting the data from each contact and placing it in a spreadsheet file. It's as simple as it sounds!
These are paid tools but the cost of the subscription remains correct and they can boost your turnover!
Dropcontact ™ , a tool to enrich your customer files
Dropcontact™ is not a scrapping medium, however, it allows you to expand your customers' information and update it. Dropcontact™ has its own algorithms that collect public data on all the websites they analyze. Thanks to this software, your customer database is more complete and therefore more powerful. Legal, it respects the GDPR law.
Dropcontact ™ is also the reference tool that provides information to scrapping software such as Phantombuster ™ and Waalaxy ™ (ProspectIn).
Scrape LinkedIn™ to conclude
Scraping consists of extracting data from sites or web pages to use them later. Here are the takeaways:
Scraping LinkedIn™ means recovering the contact details of interesting profiles to broaden your prospecting.
Scraping is not illegal as long as the information you collect is public. However, depending on how you use them, you can end up illegal.
There are two methods for scraping: doing it manually or using software.
Scraping manually is a complex task that requires familiarity with coding and the html language.
Scraping with tools such as CaptainData™, Phantombuster™ and Waalaxy™ saves time by automating the extraction of information as well as your commercial prospecting.
Dropcontact™ is a system for finding elements relating to a contact, while respecting the GDPR law. It is he who provides the information to the scraping software.
Scraper LinkedIn ™ to summarize in 4 questions
Why use web scraping?
Scraping allows you to extract data from a web page or copy an entire site! All types of content can be recovered, moreover, scrapping does not have a single purpose. A multitude of reasons can justify this act of growth hacking. For example, the marketing field uses web scraping to:
Create a file of prospects or partners to contact;
Consult competing job offers and position yourself according to them;
Collect data to find leads (directory, LinkedIn ™ profiles, social networks, etc.);
Scrape the online catalogs of competing brands to analyze their offer.
Is scraping legal?
Scraping, that is to say, extracting publicly visible data on the internet is not illegal. It's the way you use them afterwards that can make you fall into illegality. Indeed, selling personal information (emails, telephone, address, etc.) to a company so that it can then approach these people is not legal. While collecting this information to analyze it is not illegal.
How do I scrape LinkedIn™?
To scrape on LinkedIn ™ , you need software. This is the easiest and fastest solution to easily extract search results relating to a connection. Dropcontact ™ , Phantombuster ™ or ProspectIn ™ are incredibly effective tools. With them, no need to code to scrape! Of course, you have the option of scraping manually, but it's a skill that requires patience and solid computer knowledge.
Why scrape?
Scraping consists of extracting content from a site or web page. It is possible to scrape all types of content for personal or professional purposes. Scraper allows, for example, to collect contact details for prospecting, studying the competition (website, job offer), copying a website, etc.