Are you tired of wasting time prospecting without generating results? Do you want to automate your LinkedIn™ prospecting actions to save hours of work every day? Precisely, imagine prospecting campaigns ready in a few clicks, collect data on your prospects super simply and program the sending of emails or personalized messages. This is what Waalaxy™ offers, many features for automatically prospecting, an intuitive dashboard and a dynamic team, all for a very low price.
Nevertheless, before investing it is normal to ask questions, to seek information and opinions, in order to be sure that it is worth it.
How to check that Waalaxy ™ is right for you before buying it?
There are several points to check before embarking on a monthly subscription:
Know the key features of the tool (multi-channel prospecting, personalization of messages, automation of sequences, etc.);
Learn about the competition and compare offers;
Discover the rates and find the formula that best meets their expectations;
Find out about the strengths of the software.
Precisely, this is what we invite you to discover in this article!
What is Waalaxy™?
Waalaxy ™ is a prospecting tool and an extension of Google Chrome. Formerly ProspectIn™, Waalaxy™ is an updated, more powerful version that contains more features. Its objective is to save you time on prospecting by email and on LinkedIn™ by automating the sequences.
In addition, with Waalaxy™ you have access to multi-channel prospecting (mail + LinkedIn™), which considerably increases the conversion rate.
Concretely, what is waalaxy™ for?
With this prospecting automation tool, you establish campaigns, actions or automated sequences simply and in a few clicks. To do this, you create a list of prospects corresponding to the desired domain, for example "web master in Paris", you choose the number of contacts to find, then Waalaxy™ takes care of recovering them.
Then, just select the campaign of your choice from the many templates offered. Each campaign is schematized in detail so that you understand what it is all about.
For the rest, Waalaxy™ takes care of everything! Contacting prospects on LinkedIn™ then by email or on Twitter™ , sending personalized messages, requests to connect to LinkedIn™ profiles, everything is automated!
But it doesn't stop there! Waalaxy™ also allows to:
Collect data on your prospects from your LinkedIn™ account;
Import your LinkedIn™ contacts or from a csv file;
Relaunch your prospects via 3 communication channels;
Personalize each message or email sent;
Simulate a visit to a LinkedIn™ profile ;
Follow a profile;
Send a LinkedIn™ connection request, email or message;
Export prospect data to an external CRM solution to continuously collect and update information.
Waalaxy™ is your solution for automatically prospecting on a broad spectrum and converting your prospects into customers!
😍Try Waalaxy™ for free for one month with this brand new link : https://waal.ink/QKE4eb
What are the key features of Waalaxy™?
Moreover, Waalaxy ™ is appreciated for its ease of use, but also for some innovative features.
Obtain the professional email addresses of your prospects
Thanks to its collaboration with Dropcontact, Waalaxy ™ is able to provide 60 to 70% professional email addresses. The tool searches for the right combination from the prospect's last name, first name and company. This step is called enrichment and good news, it is not associated with your LinkedIn™ account! This means that it is absolutely not a problem and your account does not run the risk of being suspended. In addition, Dropcontact extracts the information in compliance with the GDPR law (General Data Protection Regulation).
It is possible to recover 500 emails per month, however, this only applies if you choose the business option. However for others, it is still possible to collect the email addresses of your LinkedIn™ contacts, however, these are generally personal addresses and since the application of the GDPR law , send prospecting emails to personal addresses is prohibited.
Quickly and simply obtaining the email addresses of your prospects allows you to build up a prospecting file and start setting up your campaigns, your sequences and your automated messages.
Simply import your contacts from your LinkedIn™ account or your mailbox
When your Waalaxy ™ account is new, you have the possibility to fill in a list of contacts in order to have a support to establish campaigns, sequences and other prospecting actions.
That's good, Waalaxy™ allows you to import your prospects in a few clicks, from a LinkedIn™ search or a csv file.
With a basic LinkedIn™ account, you import 1000 contacts, while with a premium account the number is 2500.
When importing a csv file, be aware that only the LinkedIn™ profile URL is important. The prospect's last name, first name and other information are not taken into account. Also, make sure you don't exceed 2500 rows, as this is the maximum limit required for each import.
Build accurate segmented lists
When you import your contacts with Waalaxy™, you have the possibility of classifying them in the form of detailed lists. This allows you to accurately segment each of your files and launch stronger campaigns later, as you benefit from multiple information such as company, region, query title, qualification, tag, etc. Creating sorted listings also makes it easier to find and organize yourself.
Leave the auto-reroll to Waalaxy™
Usually, when you go it alone, it is necessary to monitor the progress of a campaign and relaunch as needed. Now your automatic prospecting tool takes care of that. Thus, people who have not responded after 24 hours are automatically reminded in different ways depending on the campaign or sequence selected: profile visit, connection request, sending of a personalized message, follow-up of LinkedIn™ profile in creator , send email or on Twitter™.
The Waalaxy™ tool benefits from a unique feature, using multi-channel prospecting. 3 communication media are used: LinkedIn™, emailing and Twitter™. Subsequently, other channels are planned!
😍 You can test Waalaxy™ for free through this brand new link: https://waal.ink/QKE4eb 😉. I would like to point out that I have tested different tools from different nationalities, if I recommend it is because it is the best features-robustness-customer support-price ratio in the world. And that's only why I contacted Waalaxy™ teams to become a partner and offer you this affiliate link with one month free trial 😎.
Who are the competitors of Waalaxy™?
Waalaxy™ isn't the only automated LinkedIn™ prospecting tool. Many formidable competitors face him. What are they and what are their strengths?
Phantombuster™
It is the n°1 competitor of Waalaxy™. It allows you to connect to an application or a website in order to exchange data. This process takes place through programming interfaces, called APIs. This makes it possible to automate actions and save time on BtoB prospecting.
Concretely, Phantombuster™ automates many tasks on social networks in order to carry out social selling.
The major advantage of this tool is to extend to all social networks where Waalaxy™ stops (for the moment) at LinkedIn™ and Twitter™. Indeed, with Phantombuster™, send personalized messages from your Instagram™, Facebook™, LinkedIn™, Pinterest™, Twitter™, Medium™, YouTube™, etc…
If you're into social selling and looking for a way to save time while leveraging multiple social networks, Phantombuster™ may be more beneficial than Waalaxy™. However, the latter retains a lead in multi-channel prospecting and the number of LinkedIn™ invitation requests.
Honestly, Phantombuster is not that intuitive. As of today, I haven't been able to get Phantombuster to work… You have to be a Google Sheet geek to program it. I only use it when I can't do something very specific. If I had to choose, I'd go with Waalaxy™ (which you can try for free for 1 month by clicking here😉.
HubSpot™
HubSpot™ is a software that allows you to manage your digital marketing. So it's not just about LinkedIn™ prospecting, but also about attracting more visitors to your website through inbound marketing.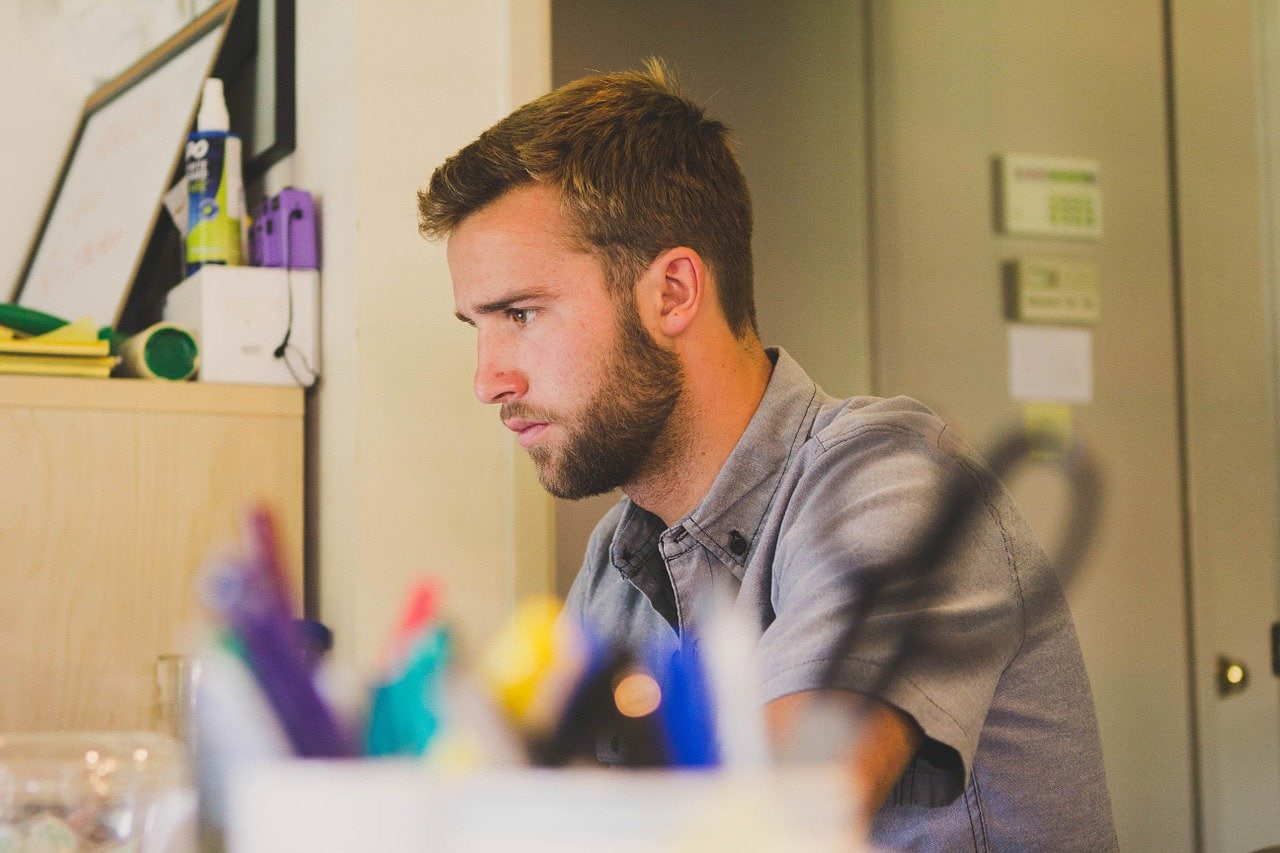 Concretely, HubSpot™ allows you to:
This is a sample of what HubSpot™ enables. It extends its capabilities to all digital tools and not just to LinkedIn™ prospecting. While it can be useful, too many possibilities can quickly lose users. You must be sure to use all the capabilities of this tool before embarking on a potential purchase.
Why do we prefer Waalaxy™?
Waalaxy ™, it is a French tool, complete and of course undetectable. Thanks to it, you save 70% of your time spent on LinkedIn™ prospecting. Its interface is intuitive and so easy to use! In addition, even if it is restricted, we appreciate the free version which allows you to give a first glimpse of its capabilities.
We've tested Waalaxy™, and we think it's the best automated prospecting tool out there today, as some of its features are quite innovative. Also, let's not forget that it is the only one on the market that bypasses the LinkedIn™ invitation limit without being detected. This makes it possible to send a hundred connection requests per day instead of only 100 per week naturally on LinkedIn™ (with a paid subscription, which you can test for free for a month here)!
Waalaxy™ is also a customer service provided by a dynamic and efficient team which is present online 7 days a week to provide you with information. Easy to reach, she responds to each of your requests (we tested that too) and accompanies you throughout your visit.
Finally, the possibility of creating a team space is perfectly suited for a company that wishes to save time in prospecting, by avoiding duplication (i.e. avoiding prospecting the same prospect with two collaborators from the same company).
Having tested dozens of tools (and having been detected by LinkedIn™ after using a Russian tool a few years ago), I now recommend Waalaxy™ to those who want to automate part of their LinkedIn™ prospecting in addition to the Proinfluent Method (our LinkedIn™ prospecting training course with more than 90 professional testimonials). It is because it represents the best quality-functionality-intuitiveness-customer service-reactivity ratio of the support-price in the world, that I decided to contact them to become a partner. It is with pleasure and confidence that I share with you this link allowing you to test Waalaxy™ for free during 1 month: https://waal.ink/QKE4eb
What we particularly like is the benevolence of the team who, in no case, force your hand to push you to buy. She simply answers your questions in a good mood and in a friendly tone.
How much does Waalaxy™ cost?
How to subscribe to Waalaxy™?
To subscribe to Waalaxy™, click on this link , and take advantage of a 7-day trial to fully test the tool and its features. Thus, you determine your needs in order to know which tariff plan to choose.
You have the choice between:
the fremium offer which allows you to contact 100 people per week on LinkedIn™.
and 3 paid modules: pro, advanced or business. Of course, not all of these menus offer the same number of options.
Plan Pro Waalaxy™
17€ / month over 12 months
23€ / month over 3 months
25€ / month over 1 month
The pro plan allows access to all LinkedIn™ features (visit profiles, request connections, profile follow-up, personalized messages, automated sequences) without daily limits.
You also have the option of exporting your prospect data to a CRM tool and adding users under your account.
On the other hand, all the services relating to emailing and the automatic import of LinkedIn™ profiles are not available.
Plan advanced Waalaxy™
35€ / month over 12 months
46€ / month over 3 months
50€ / month over 1 month
Here, you have access to all the features of the tool except the emailing part (search for emails, automated sequences and message templates).
Advanced LinkedIn™ sequences, automatic LinkedIn™ profile imports (who visited my profile, who commented on my post, etc…), possibility to follow a user, to visit their profile, to connect, to send a message personalized, etc.
Waalaxy™ Business Plan
56€ / month over 12 months
73€ / month over 3 months
80€ / month over 1 month
The business plan is the top-of-the-range formula that gives access to all the capabilities of Waalaxy™. This is the most efficient version and also the one that saves you the most time.
Waalaxy™, ProspectIn™: to conclude
Waalaxy™ is the updated and improved version of ProspectIn™. Even more powerful, this LinkedIn™ prospecting tool saves 70% of time in this task!
Waalaxy™ is a Google Chrome extension and prospecting automation tool.
It uses 2 communication mediums (email and LinkedIn™ ) to increase the chances of responses.
Many actions can be performed simply (follow a profile, request a connection, send personalized messages, follow up on Twitter™, email and LinkedIn™, import your contacts, find business email addresses, build segmented lists, etc….).
However, Waalaxy™ has several competitors, including Phantombuster™ and HubSpot™ which have other interesting features.
😍 You can test Waalaxy™ for free for 1 month (instead of the usual 7 days) through this brand new link : https://waal.ink/QKE4eb 😉.
Waalaxy™ remains the most comprehensive automated LinkedIn™ prospecting tool on the market. We also appreciate that he is French, his responsive customer service and his excellent quality/price ratio.
This article contains an affiliate link, which means that a commission goes to us when you purchase Waalaxy™ by clicking on the link. However, the fee remains the same for you. We wanted to be a Waalaxy™ ambassador, because we really appreciate this tool that meets our quality requirements. Click here to subscribe to Waalaxy™. Using the affiliate link offers you 1 month free trial (instead of only 7 days), and it's also a way to thank us for the value shared in this article and our blog.
Waalaxy™, ProspectIn™: to summarize in 4 questions