Find btob customers in just 5 steps?! This is possible by applying the customer prospecting strategies revealed in this article.
Can't find new btob customers anymore? Are you tired of spending time prospecting without generating results? Do you need help to establish and implement your sales prospecting strategy and finally convert? Imagine your business in full swing, your salespeople overwhelmed and your conversion rate on the rise. This is the art of well-mastered customer prospecting.
What are the customer prospecting steps?
Analyze the competition to perfect its customer prospecting.
Know your target and your problem.
Create a commercial prospecting file.
Multiply customer prospecting channels.
Measure and adjust customer prospecting methods.
In this article we reveal these 5 steps to find B2B (Business to Business) customers and we also offer you unstoppable methods to adjust your commercial prospecting and boost your sales!
Customer prospecting, a constantly evolving approach
Customer prospecting , a process that is no longer limited to going door to door to obtain appointments with your prospects. In the era of digitalization and personalization of services, salespeople must adapt and adjust their marketing strategies as well as their sales techniques to convert leads into prospects and increase their turnover. In other words, a relevant commercial prospecting plan is essential to renew its clientele in btob.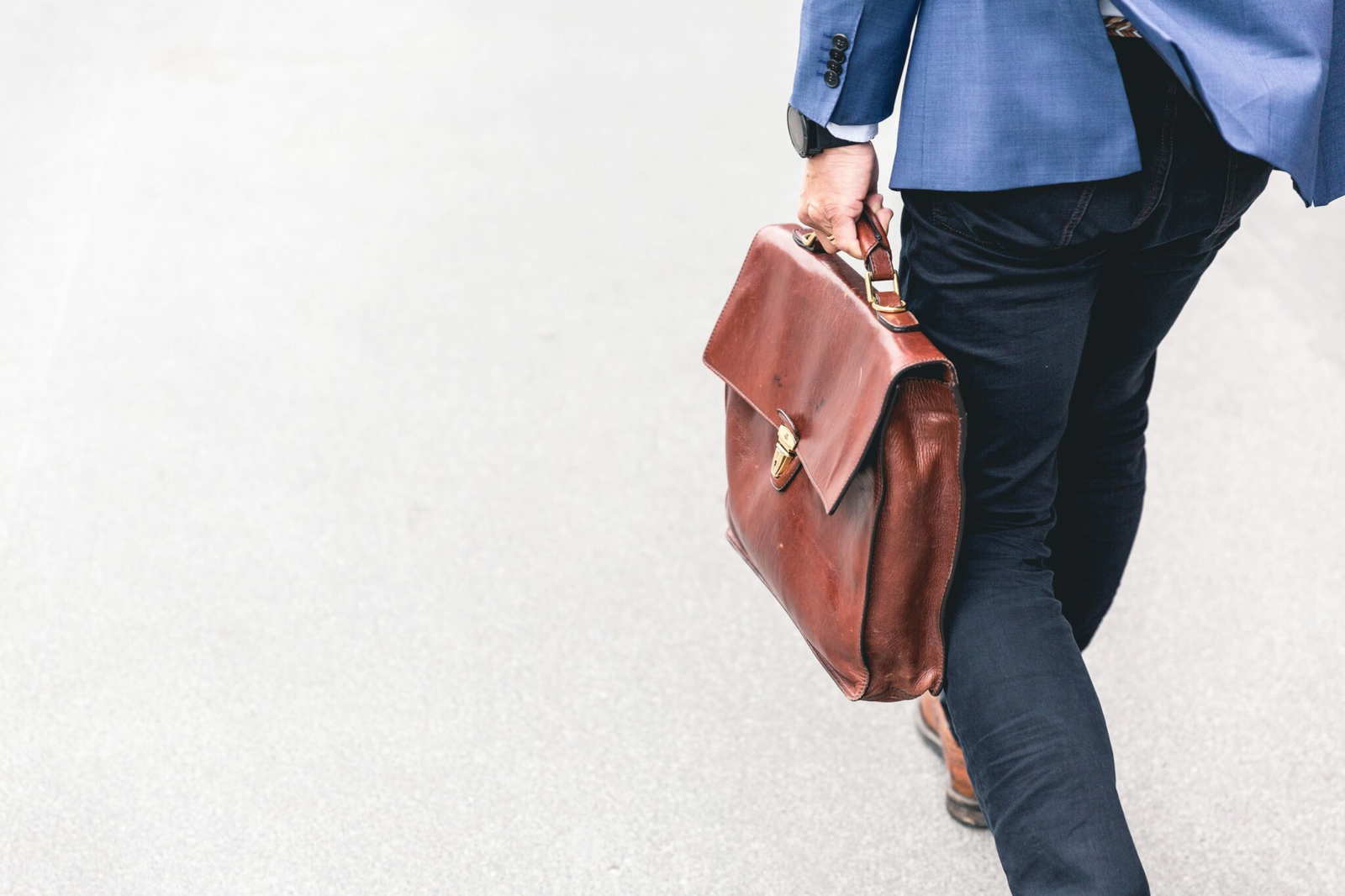 It is important to remember that commercial prospecting and the sales techniques of a company should not be set in stone. Indeed, trade and marketing are constantly evolving to better satisfy its customers. Some methods that were very effective in the 90s are now completely outdated. Prospecting can no longer be improvised, just like the commercial profession which requires human qualities, but also skills and mastery of digital tools.
Being aware of this is essential to understanding that the sales prospecting techniques that work today may not be the ones that will work tomorrow. Knowing how to question your strategy and updating it regularly is therefore necessary so that your company is in tune with the times and continues to renew itself.
Discover now the 5 steps of customer prospecting!
1. Analyze the competition to perfect your customer prospecting
Before establishing and implementing your prospecting plan, studying your direct competitors as well as those who are gaining momentum is essential. Go to their sites, their social media pages or their brands. Test their customer services, check their prices, their products and read the opinions of their customers. This is the best way to identify their strengths but also their flaws and offer better.
This also allows you to know their commercial prospecting techniques and their means of communicating with their customers. Is their acquisition of new prospects and customers based on e-mailing campaigns, the distribution of free and useful content via their blog, appointments made by salespeople or even regular publication on social networks?
The development of your competitors or, on the contrary, their decline should serve as a guide, an example to avoid making the same mistakes or, conversely, to inspire you with their methods to improve your conversion rate.
Stay with us, you will soon discover the different prospecting techniques to put in place to shine in your acquisition of new customers!
2. Know your target and its problem
Why defining your target influences commercial prospecting?
In concrete terms, knowing your target allows you to personalize your commercial prospecting in order to attract your leads and convert them more effectively. It is the pillar of all companies whose turnover is constantly changing.
Keep in mind that when you prospect, you are not targeting all companies, but a part of them. Adapting your marketing campaigns to your target allows you to:
Identify the communication media it uses ( commercial brochure , social networks, email, blog, etc.);
Define your issues;
Adapt your offer or product by understanding its demand and its reactions.
How to define your target in BtoB?
Identifying your B2B target is a different process from B2C (Business to Consumer). Indeed, it is not a question of collecting the same information. In addition, to set up your sales prospecting strategy , here are the elements to know for each person you contact:
Last name and first name ;
Role and decision-making power in the company;
Objectives and strategies put in place to achieve them;
Media and means of communication used;
Difficulties, obstacles encountered;
Does the company know your services, your product?
What does she think and what are the brakes that prevent her from joining?
To find this information, rely on your internal database, also called a CRM (Customer Relationship Management) tool, and the customer content it contains. Do not hesitate to contact other b to b prospects to expand your network.
For example, you sell software aimed at facilitating communication between a professional and his clients. Understanding and knowing the needs of the companies you contact is therefore essential to improve your product or simply to argue during your prospecting. To do this, ask them about their customer relationship and press on their pains, that is to say the difficulties and obstacles they encounter on a daily basis. This is the time to take out your arguments and explain how your product can help them save time and improve their customer relationship.
3. Create a commercial prospecting file
The next step is to create a file of prospects in order to canvass effectively. Mass prospecting is no longer sufficient to find customers in b to b. Better to prioritize quality (and excellent targeting) over quantity. For this, the upstream production of a targeted prospecting file is strongly recommended.
It is a time-consuming task that can quickly take several hours to collect only about thirty profiles. However, you have the option of using automation tools such as Dropcontact™, Kaspr™ and Phantombuster™. Thanks to them, you quickly fill your prospect file by automating data searches.
This article contains a Kaspr™ affiliate link, which means that we earn a commission when you buy after clicking on the link. The rate remains unchanged for you and you benefit from 10 additional credits (added within 48 hours). We recommend this tool because we really liked it.
For your part, you simply have to configure the search filters by selecting, for example, the sector of activity of your prospects, the company in which they work, their position within it, but also their location in the world and their study level.
Be specific when researching future clients! The more search filters you fill in, the more qualified leads you get, who are likely to be interested in your products or services. Remember: always prioritize quality over quantity!
4. Multiply customer prospecting channels
Depending on your target, your sales prospecting techniques vary . Identifying your target allowed you to know the marketing and communication media they use. So you know what commercial prospecting strategy to adopt to reach your prospects in b to b. However, it is better to opt for several channels in order to define the most effective ones. Here are some prospecting techniques:
Customer prospecting through cold emailing
Cold emailing is the art of writing attractive emails to break the ice or to maintain the link with your customers. This approach generates around 24% of opening rate in b2b, a promising percentage but cold emailing is not within everyone's reach….
Did you know that "about 80% of btob decision makers prefer to be canvassed by email rather than by phone"?
To make your campaign look promising, be sure to entrust the writing of emails to copywriters who are proficient in copywriting. It is a writing method that influences the decision-making power of the reader. There are many copywriting techniques, but the best known is story telling, or the art of telling stories to convey the values and efforts of a company. Booz Allen, Excoffier or even General Electric have attracted attention by exploiting this technique.
Cold emailing is not just sending cool emails to qualified prospects or leads, it's optimizing and personalizing each email, so that the recipient opens it and takes action by signing up to your offer or visiting your website for example. It is a real meticulous work which must contain:
A short and catchy object;
Attractive, interesting and calibrated content for each recipient;
A call to action to push the reader to act.
Customer prospecting and marketing automation
It's a bit like prospecting 2.0, which means leaving tedious tasks to automation tools. Building up a file of prospects, contacting them by email or on LinkedIn™, but also programming responses and actions, everything is possible with this software. They work based on scenarios that you can customize.
For example, you choose scenario A which corresponds to:
Send requests for LinkedIn™ connections to prospect profiles.
If the answer is positive, the software sends a message to the person. You have the choice between a model already written, or to create your own content.
If the answer is negative, the tool is not discouraged and it sends a personalized email that you can also write yourself.
Prospecting automation tools have a multitude of scenarios and actions to program. They are very popular with companies who can dedicate their teams to other tasks such as sales, welcoming customers in person and getting appointments more quickly.
Inbound marketing, attracting leads without customer prospecting
Inbound marketing is not a commercial prospecting method strictly speaking, nevertheless it allows you to naturally attract B2B leads and prospects. Its operation is based on a precise cycle:
To attract ;
Interact;
Loyalty.
Inbound marketing is about bringing prospects to you, not going to them.
Implementing an inbound marketing strategy means regularly publishing information with high added value on different media (website, blog, social networks, etc.). It can be articles, posts, podcasts, surveys, tutorials, etc. All types of content that can bring visibility to your company on the internet, and make it a reference in its field of activity.
To concretely illustrate this marketing method, imagine that you offer a massage service for companies, in order to prevent back pain and improve employee performance. You publish articles several times a week. A company's HR is looking for ways to improve the well-being of teams at work. By searching via a search engine, she finds your article because your website appears in the first results. Convinced by the information she finds, she learns more about your offer and discovers in a second time, the recommendations of the establishments for which you have worked. She is delighted and decides to make contact to set up an appointment.
Outbound marketing, customer prospecting par excellence
It's the opposite of inbound marketing. It is based on the traditional strategy of push marketing which consists of canvassing and/or disseminating its communications en masse. Advertising on TV, radio, street marketing but also phoning are outbound marketing methods.
If your goal is the rapid development of your brand and the acquisition of new customers, implementing outbound marketing can be an effective approach. It allows mass distribution and therefore to reach prospects and customers with effective marketing methods.
Social selling, customer prospecting that is on the rise
Social selling is the fact of accompanying a user on social networks, throughout the sales process. It is a method increasingly requested by salespeople who observe encouraging results.
Social selling requires mastering social networks, but also creating an optimized and attractive profile on each of the platforms used for commercial prospecting. Become influential by posting and sharing content that drives engagement. In addition, it is about creating a large community for you, with a lot of followers or subscribers.
Then you go looking for profiles likely to be interested. Social networks make it easy to learn about a person: their interests, their profession, their age, etc. Take the opportunity to conduct your survey before contacting your leads.
78% of companies that use social selling to prospect outperform their competitors! A promising track to develop to acquire new customers!
Mastering social selling on LinkedIn™ requires learning several digital techniques, not necessarily known to everyone. This is why we invite you to attend our free training , in which we reveal the method for finding BtoB customers thanks to the controlled power of LinkedIn™ and with a human approach.
5. Measure and adjust customer prospecting methods
When your commercial prospecting strategy is implemented, it is necessary to study its results with the help of key indicators (KPI). Identify the methods that generate the highest results and conversely, those that do not work. Adjust the shot by changing a few things and trying again. By testing the different strategies, you will know exactly which ones to use and which ones to forget!
Apply the 80/20 rule: focus your efforts on the 20% of your actions that generate 80% of your results
What if we helped you find BtoB customers?
Can't find new customers? You often hear that LinkedIn™ is a gold mine for generating leads and prospects but you don't know how to take advantage of this tool?
At Proinfluent, we offer support to learn at your own pace and master the power of LinkedIn ™ in the blink of an eye. Our training courses adapt to your needs to best help you achieve your professional goals! Contact a Proinfluent expert!
Customer prospecting, to conclude
Customer prospecting evolves at the same time as the purchasing behavior of customers. The successful techniques of yesteryear are now outdated and it is important to master new sales prospecting techniques to continue to boost sales and find customers. Here are the 5 steps:
Defining your target is essential to understand their needs and how to better contact them.
Analyzing the competition makes it possible to offer better in terms of services, prices or quality, for example.
Building a prospecting file is recommended to be more insightful in prospecting. Automation software is a great help.
Multiply prospecting channels (emailing, phoning, outbound marketing, social selling, etc.) to put the odds on your side and then be able to analyze the results.
Adjust the shot according to the performance achieved by each of the prospecting methods.
Customer prospecting, to summarize in 4 questions
How to do customer prospecting?
Start by defining your target to understand their needs and adapt your marketing discourse;
Analyze the competition to try to offer a more attractive offer;
Contact your target on the communication media they prefer (social networks, emailing, phoning, television, etc.);
Argue and explain to him why your product can improve his daily life.
What are the different types of prospecting?
There are different ways to prospect, here are a few:
Cold emailing;
phoning;
Social selling;
Sending advertising catalogs;
Street marketing;
door to door;
Trade fairs.
How to make a prospecting file?
A prospecting file is a document containing data relating to prospects or customers. For example, you need their surnames, first names, age, profession, role in the company, strategy put in place to achieve their objective and the difficulties encountered.
To find its information, refer to your customer database or conduct your own research on social networks, their websites or by contacting them directly.
How to identify a customer from a prospect?
A customer has already bought from you while a prospect has not yet made the transaction, but he is generally interested in your brand, because your product, your service meets his needs.
Sources: Salesodyssey.fr , Marketing-management.io