Are you tired of not making progress on your sales? To always be behind your competitors? Are you tired of not finding leads on a regular basis? Failing to retain your customers? What if the solution was in your business strategy ? Indeed, it is impossible to grow a business without implementing an effective strategy upstream. Without it, no regular result, because no goal to achieve.
Imagine rising analytical curves, ever more numerous and satisfied customers and your diary full of appointments. This is what happens if you clearly define a business strategy!
Precisely, here are the 5 steps to know how to define it, how to set up a commercial strategy and how to master it.
What is a business strategy?
A business strategy is the set of actions that are implemented in order to achieve objectives. It is therefore the pillar of your company that takes shape through the establishment of a concrete plan and its deployment.
Having a business strategy is: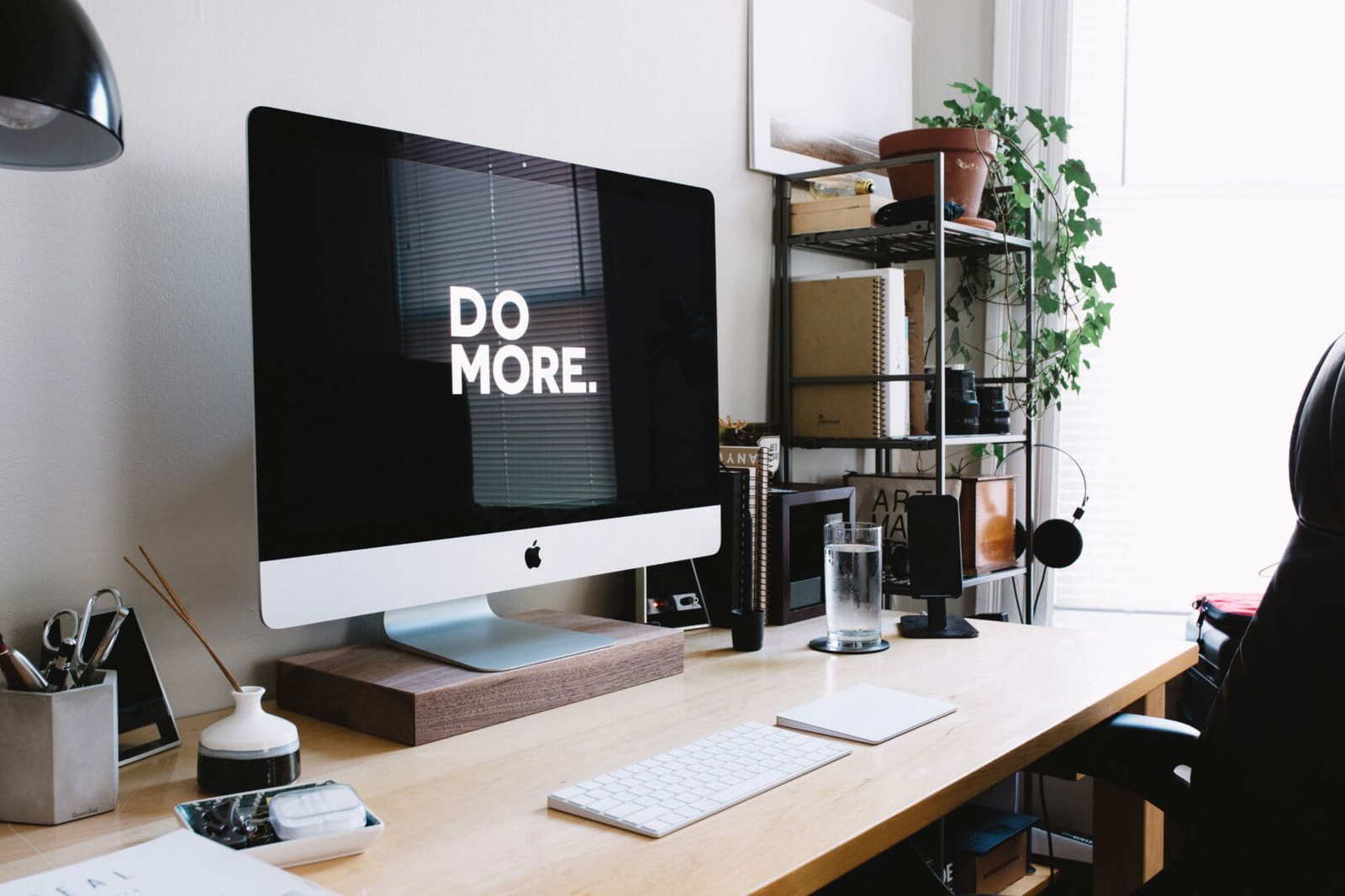 To define a winning business strategy, you must:
Set goals using the SMART method.
Analyze its market, its target and its product. I.e. competition, demand, establishing a buyer persona , etc.
Determine the actions to be implemented, consistent with its objectives and its financial, human, technical and material resources.
Roll out your action plan.
Monitor the evolution of its commercial strategy and adjust it if necessary.
This takes into account the marketing mix which includes the 4 important elements behind the success of a brand or a company:
The price ;
The product ;
Communication ;
The distribution.
Do you want to know our 5 expert secrets to define your business strategy? This is precisely the continuation of this article!
1. Set goals
To know what business strategy and what action plan to adopt, the first step is simply to define objectives. It sounds simple, but there are still things to consider. The goal is not to set whatever goals you like, but rather to find achievable goals. This is a very crucial step, because it is precisely on them that you build all the rest of your business strategy.
For this, the SMART method is perfect. Its name is an acronym composed of 5 adjectives:
Specific;
Measurable;
Attainable;
Realistic;
Temporal.
These are the 5 elements that should define your goal. This ensures that you don't go down the wrong path with an overambitious goal that usually results in frustration and general demotivation. It must therefore be adapted, according to everyone's abilities, have a time limit and always be realistic in terms of resources.
2. Analyze: the second step to define an effective business strategy
Examine your market
Analyzing your market is an essential step for the future. Indeed, it is important to know if the sector is reliable and where to position yourself. To do this, study the competition, their strengths and their weaknesses in order to be able to define on which points you are better positioned and, conversely, the things that deserve to be reworked. The SWOT method comes into play because it precisely makes it possible to define the strengths and weaknesses of a company internally, but also the opportunities and threats externally.
The strengths and weaknesses detected internally are elements that can be modified, while the opportunities (ideal physical location) and threats (arrival of a new competitor) are external factors that are mainly suffered by the company.
To apply the SWOT method, you must succeed in pinpointing these specific elements in order to obtain a global overview of your company and its relationship to the market. The goal is of course, to modify your weaknesses to make them strengths, while accommodating external factors.
Analyze your customers
To succeed in your business development , it is imperative to know your future customers and your prospects perfectly. For this, the ideal is to draw up a standard profile of your customers from data collected on your CRM tool. This database stores information about each of your customers, then it's up to you to establish an average. Bring to your standard profile, also called buyer persona, as many characteristics as you wish. The description must be precise in order to subsequently determine an effective marketing strategy to best reach your typical profile.
Give him a first name, age, marital and financial situation, profession, hobbies, dreams and also fears and concerns. This allows you to know the most effective distribution and communication channels to reach your target.
Study your product and its market
Comparing your product with those of your direct competitors is also essential. More generally, ask yourself if it corresponds to market trends and if it meets a real need among users. Also ask yourself about its long-term sale: does your product have a prominent place in future years? Be sure that it does not become obsolete and that it is a reliable investment.
To identify the external factors that influence your business: use the PESTEL method. This analysis tool gives you an overall view of the elements that guide your company's market in its environment. It is a guide to detect possible threats and opportunities.
The PESTEL matrix takes into account 6 factors:
Politics ;
Economic ;
Sociological;
Technological;
Environmental;
Legal.
To set it up, you must establish a list of its 6 elements in relation to your market, then determine the current and future aspirations in order to highlight the scenarios of evolution of the environment of your company.
3. Determine actions consistent with one's resources
Now that the studies of the market, your target and your product have been completed, it is time to define the actions to be put in place afterwards, this is called creating an action plan. For this, it is necessary to take into account the resources at your disposal, that is to say, the financial, human, material and technical means.
Indeed, these factors directly affect the desired outcome, so it is best to consider them from the start.
Human resources represent the number of people mobilized and invested in the smooth running of actions. It is necessary to estimate with how many collaborators you will work. This makes it possible to be aware of the workload to come, as well as its distribution. In addition, knowing the skills of your colleagues is also important to predict the progress of the project.
The financial means of a commercial strategy must also be assessed. Depending on the defined objective, they do not necessarily have to be significant, but they must always be calculated upstream.
The material and technical means correspond to all the tools that you mobilize for each action of the defined plan.
To set up the commercial strategy of a company, it is always necessary to anticipate the means which it has to achieve its objective. They have a decisive place in the success of a mission and it is they who facilitate or complicate its completion. So make sure that each action is perfectly consistent with your means and your objective!
4. Deploy the action plan of its commercial strategy
Putting in place a commercial action plan allows you to apply your commercial strategy and start reaping the first results. Your action plan differs according to your resources and your defined objectives.
Communication
It is a question of making known your brand and your product to your identified targets, via the various channels identified in your communication plan : social networks, TV, radio, advertising by the event, word of mouth , trade fairs… It's up to you to intervene where your target is present!
For example, LinkedIn™, which has 800 million users worldwide and 22 million in France , is an essential tool in btob. You benefit from public visibility and you forge your image as an expert.
Besides, do you want to train in btob LinkedIn™ prospecting, do you build a perfect LinkedIn™ profile or master social selling? Discover Proinfluent's LinkedIn™ training !
Prospecting
Prospecting is essential to find new customers. To ensure maximum results, a prospecting plan is required. This is used to organize and coordinate the various actions to guide your sales forces.
Prospecting is an art that must be done by salespeople trained in new software and new resources.
For example for phoning , better known as telephone prospecting , it is important not to go blind and prepare a script beforehand. In addition, the selection of interlocutors is also essential! You have to know how to be flexible and responsive while keeping the objective in sight. Most of the time, sales work is meticulous and requires specific skills.
Cold emailing is also a prospecting technique that is extremely effective if done well. To do this, bet on a short and catchy email subject line, neat and attractive content, pre-filled technical parameters and compliance with the GDPR law.
Finally, social selling is increasingly requested by companies, because its results are more than promising. A good mastery of social networks is required, in order to be able to support prospects throughout the buying process.
80% of btob leads (in 2018) came from LinkedIn™! The question isn't whether to be on LinkedIn™. The real question is: how did I integrate it into my business strategy?
Having trouble prospecting on LinkedIn™? Do you want to be independent in finding clients with LinkedIn™? Discover the Proinfluent® Method which could well save you up to 1 prospect per day and 5 pro customers per month !
Outsource commercial prospecting: guaranteed results
Prospecting is a time-consuming step in the commercial strategy and a lot of time spent for often few results in the key. Now imagine that it was just a memory and your sales increased and you got more leads and more customers!
All this is possible thanks to the outsourcing of prospecting. Thanks to it, free up 97% of your sales prospecting time! Do not hesitate any longer, make an appointment now in the agenda below!
The professional network
Your professional network is an asset that can help you achieve the objectives of your business strategy. Thanks to him, you unearth new partnerships and solid recommendations.
Building a professional network is essential to growing your business and it is necessary to maintain and expand it as much as possible. For this, LinkedIn™ is an unstoppable ally.
5. Measure and adjust business performance
This step is decisive for the future, because it indicates whether the commercial strategy put in place is beginning to bear fruit or not. It is necessary to measure your commercial performance regularly, and to compare them with the forecasts made upstream.
To do this, rely on the KPIs that interest you, in other words, the performance indicators. There are many of them, it's up to you to choose those that allow you to measure your objectives. For example, the performance indicator of productivity, quality, yield, competitiveness or value. It is a sample of all possible KPIs.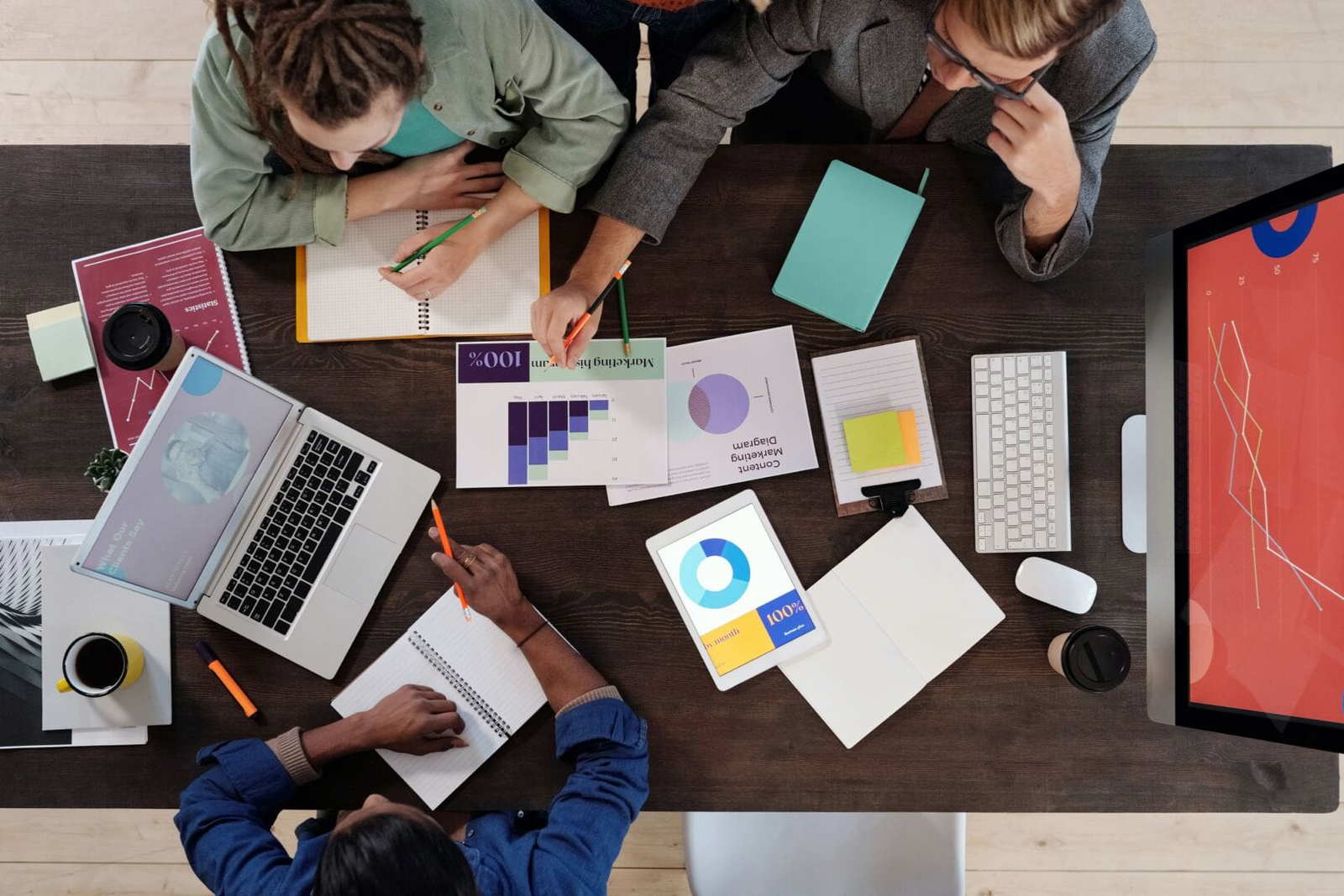 Measure each indicator to identify the flaws, but also the strengths of this business strategy. This also makes it possible to adjust the shot in order to obtain ever more efficient results.
Defining a business strategy also means following it meticulously when it is put in place in order to rework it as needed. It is essential to generate growing results and know your market.
Effective business strategy to close
A commercial strategy designates all the means and actions put in place to achieve a goal.
You should set your business goals in advance.
Analyzing your market, your product and your target is essential to define a commercial strategy and an effective action plan.
Do not forget to take into account the financial, human, material and technical means before applying your action plan. This makes it possible to detect brakes or possible obstacles upstream.
Measure your business performance at each stage of your action plan to adjust your strategy as needed.
Effective business strategy, to summarize in 4 questions
Quelles sont les différentes stratégies commerciales ?
Depending on the objective to be achieved, you can choose different trading strategies:
Prefer to collaborate with large companies;
Focus on the niche market;
Establish a strategy based on volumes;
Extend its offer;
Offer useful and free services or benefits;
Focus on one offer and master it.
Comment définir une stratégie commerciale ?
To know how to define an effective commercial strategy, it is necessary to:
Know your market, your offer and your targets.
Choose business goals to achieve.
Implement a concrete commercial action plan (communication, prospecting) in line with your means.
Measure and adjust at each stage of the plan.
Comment proposer une stratégie commerciale ?
To propose a commercial strategy, it is first necessary to constitute a solid file including:
One or more objectives to be achieved;
An analysis of the current market, competitors and their products;
An action plan consistent with the goals set;
A simulation of the results with an adjustment if necessary.
Quelle stratégie commerciale viser ?
To benefit from an effective business strategy and boost your turnover, you must set goals to achieve. This must be concrete, for example: produce more qualitative and eco-responsible items, double sales, favor local production, increase your turnover, retain new customers… This objective must be in accordance with the SMART method, ie it must be specific, measurable, attainable, achievable and time-bound.
A PESTEL analysis is also recommended to better understand the operation of the target market. This intervenes on 6 factors: political, economic, sociological, technological, environmental, and legal. It is then necessary to establish an action plan to implement its commercial strategy.
Source: LinkedIn™