A company, whether it has 1 or 1000 employees, must go through several stages to make itself known to its target audience, generate leads and find new customers. It is an essential step to develop and grow a company. This is where the Business Development !
It's a familiar phrase to any business executive, yet there are many powerful and accessible business deployment strategies that go unapplied because they are often overlooked. Even if this approach seems to be aimed at large companies that generate a monstrous turnover, it is not!
Each company and industry can and must put in place the means and strategies to achieve its objectives. It is an essential step to advance and prosper your company. It is precisely the defined objectives, stages, plans and the means put in place to achieve them that define commercial development.
You better understand the importance of defining a suitable and efficient business development from the start. Not sure if you are on the right track or want to find out what good business development is? Just pay attention to the rest of the article! We unveil the strategies and action plans that allow you to develop, but also to make a business last.
What is business development?
We call business development the fact of increasing a company in terms of turnover, employees, market share, but also notoriety and visibility. . It is therefore a question of making a company grow, of raising it in order to become the benchmark in its field of activity and to expand its client portfolio. To do this, we put in place a set of strategies, means and tools in order to achieve our objectives.
It's a bit like a guide, a program that accompanies you throughout the life of your business: upstream of your project, until its birth and growth. And even when your company is at its peak and the first goals are achieved, others, more ambitious, are determined. The implementation of a commercial deployment strategy is therefore a precious help that is always relevant, regardless of the age and the turnover generated by your company.
To define effective business development, it must be tailored to the means you can put in place to achieve your goals. I advise you to measure the degree of difficulty of your objectives:
If they are too ambitious and unachievable, it can quickly discourage you and put enormous pressure on you.
Conversely, if they are too accessible, you are not exploiting the full potential of your resources to be successful. Indeed, you are surely missing out on opportunities to further grow your business!
Why do business development?
Commercial development is an approach that concerns all forms of activity: whether you are the head of an SME, sales manager or entrepreneur. You set up marketing strategies in order to:
Make yourself known to your target;
Highlight and transmit the values of your company;
Set goals and put in place a strategy to achieve them;
Gain in productivity and performance.
Each organization has different needs in terms of prospecting plan and commercial strategy, according to the objectives it wishes to achieve. Nonetheless, there are tactics and tools that are powerful and easy to implement for any form of business and any field of activity. It is precisely this unstoppable method for developing your company over the long term and improving its commercial performance which is to be discovered in this article.
The 6 tips for successful business development
1. Knowing your target well: the starting point of a good business strategy
Before getting started, the first thing to know is your target, their expectations, their requests, but also their constraints and problems.
Knowing your target well, doing a market study and your competitors' offers makes it possible to define a Marketing strategy efficient, and find the right positioning that will make you a benchmark in your field of activity. By target, we mean your community if it already exists or potential customers.
To know your persona , meet it in order to determine several characteristics:
Middle age ;
Its social category;
The profession he exercises;
Leisure, what makes him vibrate;
Their marital / family status;
His concerns;
The problem that he encounters;
The values that are close to his heart.
The questions may vary depending on your industry. The idea is to establish a profile or a composite of your target customer.
It is often the sales force, the commercial or administrative team in charge of the customer relationship which generally takes care of collecting opinions and information on consumers.
Finally, knowing your target well means getting to grips with their needs and constraints in order to offer them a service or a product likely to interest them. This step is essential for the establishment of a communication plan and adapted and coherent action which makes it possible to achieve its objectives. It is also a technique that is mentioned in this article.
2. Analyze the current market to optimize your sales process
Defining relevant business development involves analyzing and studying the current market. This allows several things:
Bring new ideas, improvements to your offer;
Understand and know the demand;
Perceive the weaknesses of your competitors;
To be able to better position yourself in relation to your competitors.
In addition, you must really be meticulous with your analysis, because it is decisive for the prosperity of your company. You cannot generate interest if you offer the same products and services at a higher price than the competition. To make the development of your brand a reality, also draw inspiration from those who, for the moment, are doing better or almost better than you!
Learning about the current market also allows you to acquire or update your knowledge:
Is the target always the same?
Has his problem changed?
What means of communication are in place to gain visibility?
How much are your competitors' prices?
Are their commercial speeches relevant?
Do your competitors have a good customer satisfaction rate?
What are your competitors' news? Do they plan to release new products?
Being in line with the current market is the key to the success of your business. It is necessary to carry out surveys regularly in order to understand and adapt to its target and to the competition.
3. Define your business objectives
First, it is important to define achievable business goals to set up an effective business strategy . The objectives allow progress on specific points and they are a source of motivation. Often, when an employee achieves their goals, they receive a bonus. But if those goals are too ambitious, he knows that even with double efforts, he cannot achieve them. Instead of being stimulated, the employee is rather demotivated and perhaps even in doubt about his ability to perform his job.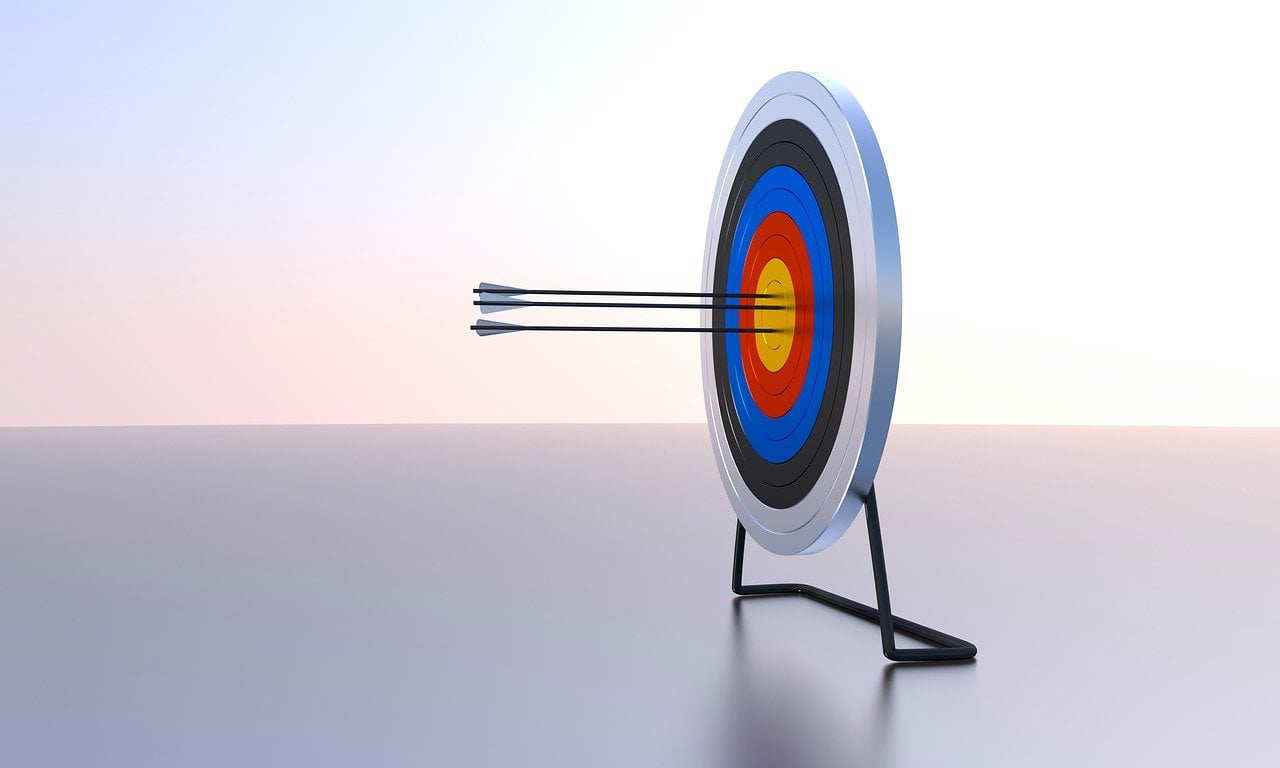 To avoid this and to design missions tailored to everyone, there is a simple technique that always works: the SMART method!
SMART for:
Specific;
Measurable;
Attainable;
Realistic;
Temporal.
This acronym defines the attributes that a goal must have. Thanks to the SMART method, you set goals that are more likely to be achieved and therefore to be able to move on to a new project quickly. It makes it possible to set up an effective strategy by proposing objectives that are suitable, understandable and attainable.
A deadline is set and the difficulties must be anticipated. Then, the employee can start working independently. This method allows a better management of the teams, because they are then independent and satisfied when they reach their objectives. There is a real motivation as well as a personal or collective pride which is generated by the SMART method. To achieve this result, it is essential to lay concrete and solid foundations from the start.
4. Establish a business action plan (CAP)
To start, an action plan is a program that contains all the data necessary to achieve its goal . This has advantages like:
Focus on your goal and not be distracted by other tasks. Having your objective in front of your eyes allows you to really stay focused and stay focused on your main mission.
Act effectively by defining, for example, all the tasks to be performed and in what order to establish them. This also makes it possible not to forget a stage!
Understand and know the means that must be implemented to accomplish its mission.
Identify and anticipate any difficulties that may stand in the way of reaching the goal.
To establish the implementation of a comprehensive and transparent action plan, you must answer the questions:
What ? What is the task at hand?
Who ? Who is the responsible person?
Where ? Where does the mission take place?
How? 'Or' What ? What are the resources and means made available to carry out the mission?
When ? What is the deadline?
Why ? Why, what is the purpose of this mission?
How much ? How many services / products must you sell to validate the objective?
Do you need help defining a feasible and effective action plan? feel free to Contact us so that we can find a solution to your problem together!
5. Promote inbound marketing: pillar of your marketing strategy
What is inbound marketing?
THE' inbound marketing is a marketing approach based on letting the customer come to the product. It is the opposite of outbound marketing which consists in imposing your product on the customer.
With inbound marketing, it is the buyer who searches for information on your site. No information or products have been imposed on him, he is looking for information because he is genuinely interested in your business. It is also the customer who takes the initiative to contact or enter into a relationship with customer service. This marketing method is ideal in B2B prospecting where around 80% of professionals look for their service providers on the Internet *.
According to a study, 57% of visitors who contact customer service on their own already know that they are going to make the purchase *. Overly aggressive advertising makes a company more interested than interesting, and many potential customers do not appreciate these hard-hitting advertising methods at all.
It is therefore a gentler marketing method, based on the interest of the prospect for your solutions. To set up an inbound marketing strategy, you have to apply the steps of a complete sales cycle up to loyalty:
Arouse the interest of potential future customers;
Attract them to its website through a call to action;
Convert visitors into leads and then into customers;
Build customer loyalty.
Concretely, how do we do it?
To optimize your inbound marketing strategy, you act on two levers:
1 / Your website coupled with an SEO (Search Engine Optimization) strategy
An SEO campaign is a good way to gain visibility from interesting prospects. The leads, who visit your site, are looking for a solution to their problem. If you provide a relevant solution and a suitable product or service, there is a good chance that they will be converted into customers.
2 / Your social media
These are part of the strategy inbound marketing . Even if you are prospecting in BtoB, attach importance to animating your community on social networks. The majority of your prospects certainly have a Facebook ™, Instagram ™, Pinterest ™ , LinkedIn ™ or Twitter ™. They help deliver useful news that can influence your prospects' decision-making.
If you want to take advantage of the potential of LinkedIn ™ to attract 1 to 10 professional clients per month, register for our free online conference. It is a real training course for BtoB professionals in which advice and strategies for finding clients through marketing and LinkedIn ™ are revealed.
6. Use a CRM to retain customers
A CRM (Customer RelationShip Management) or GRC (Gestion Relation Client) tool in French, is an IT tool based on the centralization of information and operations around customer relations. It facilitates the management of exchanges with each customer. The goal is to establish a privileged relationship with its customers to retain them. This is the final step in the plan for successful business development.
The customer relationship management tool allows you to create a relationship of trust by being responsive to requests and issues. The exchange of information is more fluid and the quality of interactions between users and the company is analyzed and improved. CRM also makes it possible to better manage contacts and boost sales. It is a tool accessible to everyone that it is essential to deploy in order to take care of their customer relationship. Remember, a happy buyer is the best advertisement you can get!
Read also : Commercial outsourcing: here is the most efficient way to get BtoB customers without looking for them
Business development, tips for success: conclusion
Business development is a set of strategies and means put in place that allow you to grow your business. The 6 important keys to remember to achieve your goals are:
It is essential to know your target in order to understand and anticipate their needs.
Also learn about the current market to analyze your competitors' offers and try to outperform them.
Define achievable and adapted business objectives so that you can progress quickly and generate motivation among teams. The SMART method is an excellent indicator to follow in setting your goals.
Establish a complete action plan in order to anticipate possible obstacles and be more efficient to achieve your goal.
Combine inbound marketing and outbound marketing. Inbound is less aggressive and it does not impose information on a visitor who has not asked for anything. This marketing strategy is based on SEO content referencing. Your website has valuable and useful information, which reflects the quality of your services or products.
Invest in a CRM tool to maintain a quality customer relationship and retain your prospects.
Business development: to sum up in 4 questions
Comment faire du développement commercial ? 
Business development includes all of the marketing strategies put in place to achieve goals. For this, there are several steps to establish:
Know your target;
Analyze the current market;
Define business objectives;
Establish an action plan.
Comment assurer le développement commercial ? 
Ensuring its commercial deployment requires being present on social networks as well as on the Web. It is necessary to offer relevant and rewarding content in order to obtain more visibility and therefore, to find potential new customers. Maintaining a quality customer relationship is also essential to increase sales and build customer loyalty.
Pourquoi le développement commercial ?
Business development is the very essence of business success. This is what allows it to develop, grow and exceed its goals. It allows the success of a company to last by building customer loyalty and obtaining new prospects. For this, objectives are set, an action plan and monitoring indicators must be put in place.
Quelles sont les différentes stratégies commerciales ?
There are several marketing strategies, for example you can broaden your services or on the contrary devote yourself to one and the same activity, and promote it thoroughly. Or, you can still bet on high volume sales or the niche market. It depends on the goal you set for yourself and the means you have to achieve it.
* Sources: Web Conversion , Nomination