Do you want to gain skills to master digital sales techniques? Do you want your marketing teams to finally reach their sales objectives? Whatever your motivations and goals, B2B training is an approach that can help each company by providing concrete solutions.
So what are the real benefits of b2b training? What are the methods to help companies reach their objectives? Proinfluent tells you everything about b2b training.
Why invest in btob training?
1/ To meet business needs
Whether for you or your employees, professional training is essential to excel in your field of activity. Indeed, btob sales require mastering both digital tools and sales techniques.
There are many needs:
How to find new customers?
How to generate leads and attract prospects?
Why and how to update your knowledge of sales techniques?
What sales methods are appropriate for your industry?
How to prospect for new customers? What to do to optimize sales prospecting?
What techniques should you use to ensure that your sales meetings are successful?
How to conduct a closing meeting?
How to integrate social networks into your sales strategy?
Etc.
2/ To master the skills essential for commercial growth
A b to b sales person is in charge of selling your services or products from a website, but also face to face, after a professional interview. The btob training intervenes on the different skills to master: the sales cycle, the customer relationship and the digital tools.
1. The sales cycle
The conclusion of a sale in b to b goes through several stages:
the discovery of needs,
argumentation,
negotiation,
handling the client's objections,
then, finding an agreement,
and signing the contract.
B2B training gives you access to the information, methods and tools you need to shine in every stage of a sale, from the initial contact to the transaction.
2. Management of the prospect/customer relationship
In BtoB (Business to Business), it is a question of establishing a relationship of trust with people, decision-makers and partners. Thus, human skills and soft skills are essential. A training course teaches the techniques to impose oneself as an advisor to customers, to adapt to one's targets and to negotiate.
3. Digital tools
Don't forget that buying behaviors are constantly evolving and with them, software and digital strategies:
Social selling (using social networks throughout the buying process),
Remote sales (e-commerce),
Sales automation (automation of sales actions),
etc.
The challenges of b-to-b training are therefore also to transmit techniques in the era of time, in order to gain in performance.
What are the benefits of btob training?
The benefits of a b2b training are numerous. Much more than a training course, it is a real investment that quickly pays off. When it is educational and adapted to each person, the results are not long in coming. Training, whether it takes place in person or remotely, can really give you the keys to achieving your business objectives.
This is reflected in the quality of your work, your decision making, your ability to adapt to difficult situations and to adopt the right reflexes, whatever the context. Indeed, the goal of a training course or a btob internship is above all to help you evolve and to accompany you towards your professional success.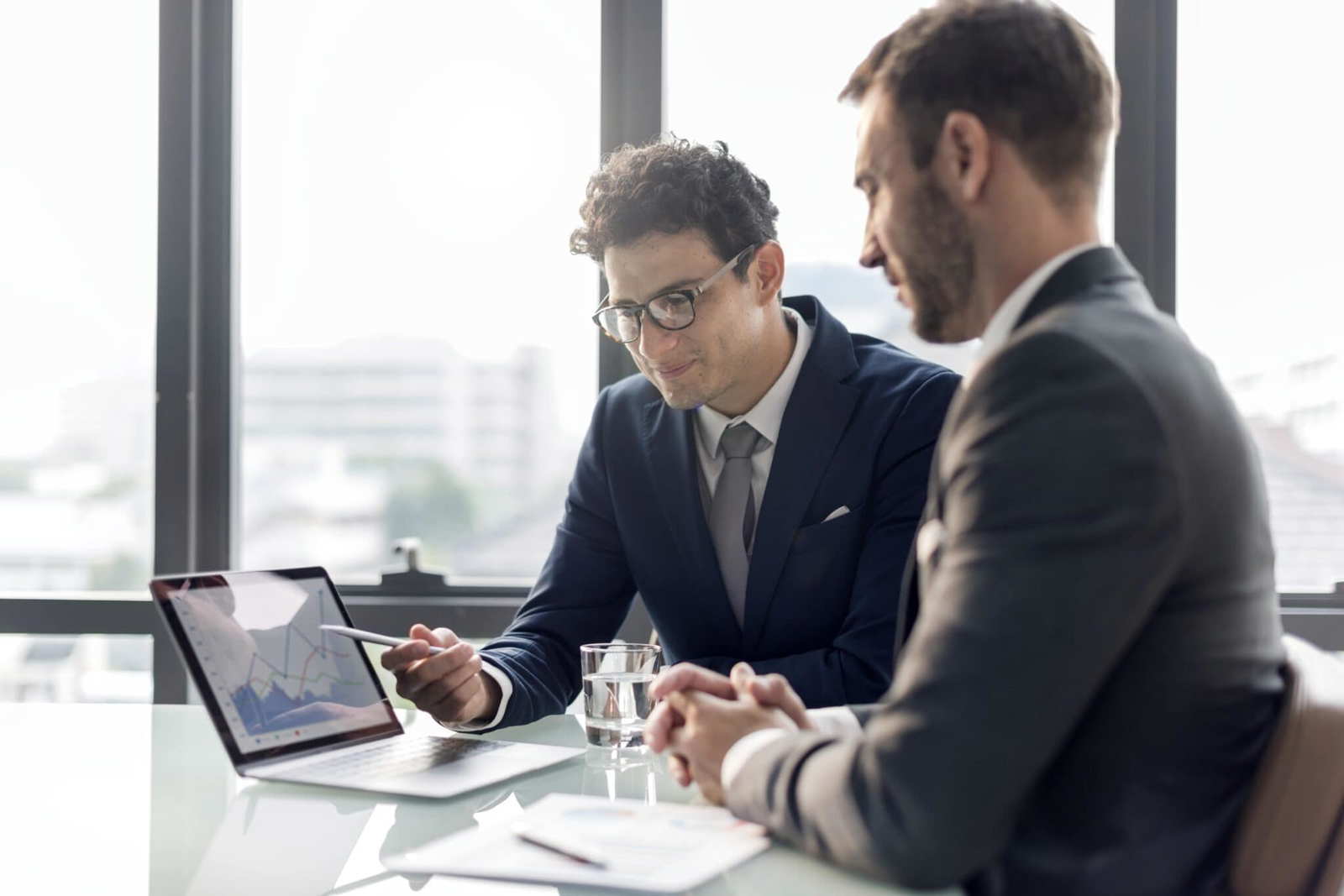 Thus, thanks to an independent expert or one belonging to a training center, you will progress step by step until you have all the keys in hand to exercise your profession with brio.
Who is btob training for?
Contrary to popular belief, b2b trainings are not only for people who are new to business or have little experience. They are for all professionals who have professional clients!
A btob training is intended for :
Commercials,
Business development,
Closer, high ticket closer,
Sales managers
Marketing managers,
Sales managers,
Sales managers,
Etc.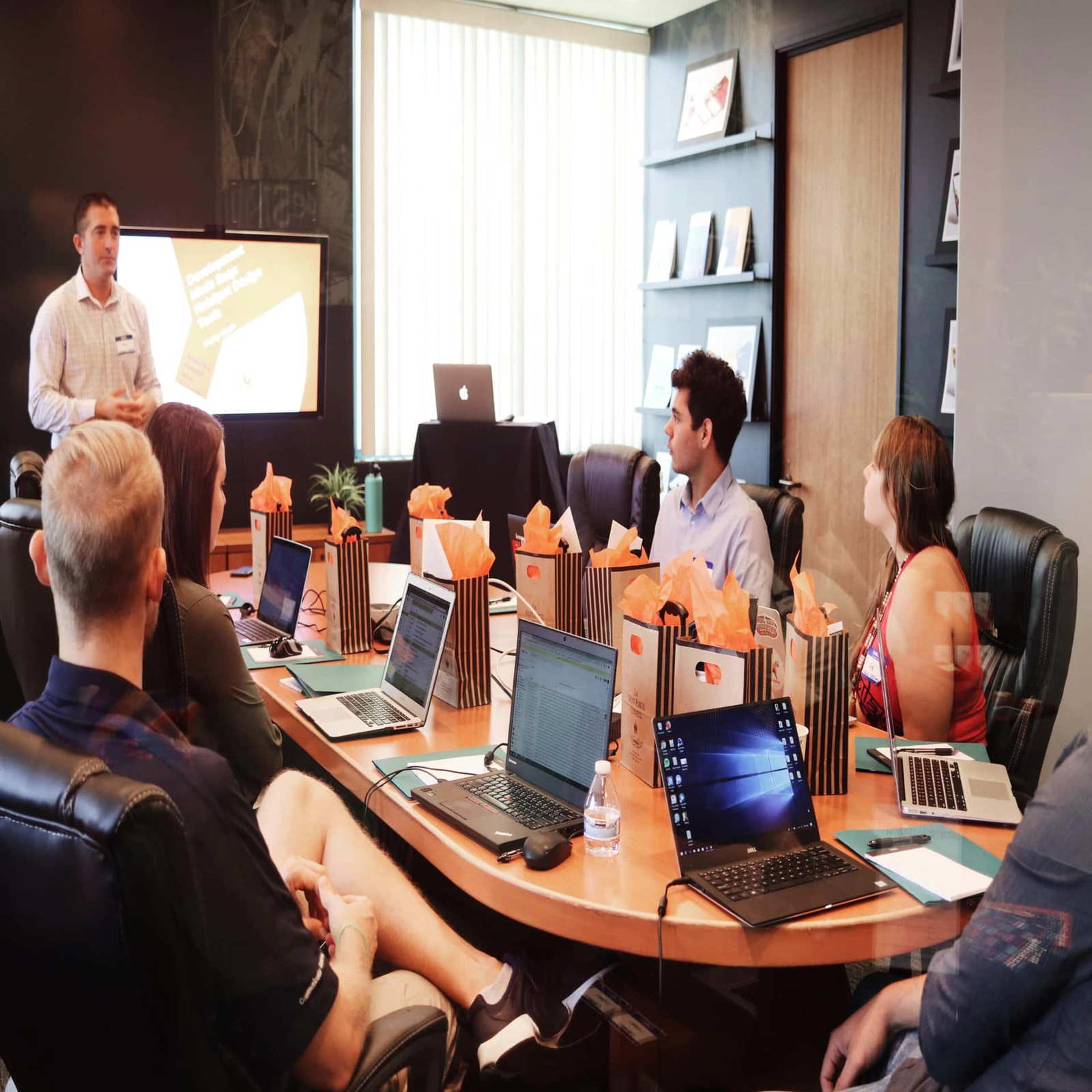 Thus, an establishment located in Paris, specialized in btob and established for several decades, can perfectly make an appointment to train its teams (and not only the newcomers!). This allows for example to rework its marketing or sales strategy, to implement a more efficient business plan.
BtoB training: LinkedIn™ is the essential lever for finding BtoB customers
According to a study, 37.4% of decision makers purchased a product or service as a result of discovering content posted on social networks. So social selling is on the rise and now is the time for you to leverage LinkedIn™, to generate leads, prospects and customers.
Indeed, LinkedIn™ is much more than just a professional social network! It gathers more than 800 million members in the world and 23 million in France alone! Companies are implementing real marketing strategies and some are recruiting directly on LinkedIn™! This is not surprising when you consider that 63 million decision makers are registered (Sources: LinkedIn™ key figures).
The real question is not whether to have a presence on LinkedIn™, but: « how have you integrated it into your business strategy? »
If you are in the process of developing your business, want to exploit other prospecting channels or simply want to explore the potential of social selling, a LinkedIn™ btob training is inevitable. This allows you to acquire information and techniques in order to be autonomous and master this digital tool perfectly.
Proinfluent accompanies professionals towards success
Proinfluent is a training organization specialized in BtoB marketing, LinkedIn™ and prospecting. We accompany professionals to reach their goals, and for that, we offer several trainings:
Free Proinfluent trainings
These 2 courses are 100% free and 100% effective:
Get the Check-List and make your LinkedIn™ profile 50 X more effective (32 expert secrets)! Plus, we'll give you LinkedIn™ prospecting training, an indispensable tool for all professionals looking to grow their business. Interested? It's this way!
Sign up for our free online training and benefit from the advice of Yannick Bouissière, considered the #1 LinkedIn™ expert in the French-speaking world! He reveals how to find customers without selling and with a human approach.
LinkedIn™ Profile trainings
LinkedIn™ profile audit by an expert
Your profile is not effective? You are not seen? You are not contacted?
A Proinfluent expert audits your LinkedIn™ profile and gives you recommendations, via phone or visio, to take your profile to the next level.
The benefits of a LinkedIn™ profile audit:
Your profile analyzed by a Proinfluent™ certified expert;
a personalized action plan;
answers to all your questions.
a report of the audit.
Want to get a LinkedIn™ profile audit and finally take advantage of its power? Click here!
The Proinfluent™ Profile training.
Do you want to have a LinkedIn™ profile that truly values your skills? That makes you visible on LinkedIn™ (and on Google™)? That attracts profiles and most importantly converts every visitor into a buyer?
With the Proinfluent profile, finally learn to :
Build a LinkedIn™ profile you'll be proud of;
Be visible on Google™ and LinkedIn™ ;
Inspire confidence on the social network;
Receive regular opportunities ;
Convert your visitors into buyers!
This e-learning course helps you get your LinkedIn™ profile off the ground on the professional network.
LinkedIn™ Prospecting Training: The Proinfluent® Method
BtoB professionals: become autonomous on your LinkedIn™ business prospecting. With The Proinfluent Method, attract 1 to 10 customers per month with the mastered power of LinkedIn™ in 30 minutes per day.
You will be able to:
Use LinkedIn™ with confidence.
Target your prospects with surgical precision and send them effective messages.
Generate appointments and/or exchanges with your future clients.
Save 3 hours a day by freeing up the time you allocate to interacting with your future clients.
Publish posts that attract your ideal future clients, with whom you exchange to offer them your solution.
This training is available in individual e-learning or with coaching. In addition, it is eligible for CPF and OPCO funding!
Learn more about The Proinfluent™ Method and our client testimonials here!
Here is a selection of customer testimonials:

LinkedIn™ Coaching
Need a helping hand in setting up your social selling strategy? To set up your LinkedIn™ profile or to effectively prospect on the social network?
No matter what your issue is, with our 100% personalized LinkedIn™ coaching, you move forward step by step and benefit from the guidance of a LinkedIn™ expert!
Let's discuss your project
Proinfluent is above all a team of experts present to really help you. What we are looking for first of all, is to build a relationship of trust with our customers. Indeed, our objective is not to sell you a useless training, but to help you to advance in your project.
Do you need help building your LinkedIn™ presence strategy? Is your profile not standing out from the competition? Would you like personalized coaching? Don't wait any longer, make an appointment now in the calendar below with a Proinfluent consulting manager!
B to B training to conclude
The btob training includes all the marketing and sales techniques, which allow to reach a common objective (company) or individual.
Training in b2b can be done remotely or in person. The trainer is generally external to the company and is a reference in his or her field of activity.
Any company can form, regardless of its turnover, size and geographical location.
B2B training allows you to update your knowledge (buying behavior, new sales techniques, etc.) and your tools (software, social networks, etc.).
Social selling is a business strategy that involves targeting, coaching and then selling on social networks. For professionals, LinkedIn™ is a gold mine of millions of businesses worldwide.
Proinfluent is a team of experts that helps its clients reach their goals. Trust and humanity are at the heart of our customer relationships!
Btob training to summarize in 4 questions
What is the difference between BtoB and BtoC?
BtoB or B2B, is an expression meaning Business to Business. When we talk about btob sales, we are talking about sales between two professionals.
On the contrary, BtoC means Business to Consumer, i.e. from the professional to the consumer (the individual).
What is the purpose of a btob training?
The btob training helps professionals to reach their commercial objectives. It can be done remotely or in person.
A btob sales training is used to learn how to :
Prospecting, i.e. finding new customers in a structured way with traditional sales techniques such as phoning and also with digital techniques such as social selling.
Managing different sales meetings: presenting a commercial offer, discovery meeting, or closing meeting.
Make a commercial proposal.
Negotiate, build an argument and sign the best win-win agreement with the customer.
Manage the customer relationship throughout the sales process.
Why partake in a btob training?
Do you want to find new customers by learning new marketing techniques? Are your employees not very comfortable with your new prospecting automation software and you'd like to get a return on your investment? Would you like to learn how to effectively prospect on LinkedIn™? Train your salesperson in closing? The btob training touches absolutely every industry in btob. The goal is of course to answer every question and difficulty, so that the person receiving the training gains confidence and performance.
How to communicate in btob ?
There are several ways to communicate with a btob customer:
Emailing ;
Phone calling;
Social networks ;
Your website;
Trade shows.