You want your company to be perceived in a positive way. You want to control your e-reputation through a proactive approach. You want to remove unwanted content? Audit and measure your e-reputation? But you don't know how to do it. Don't panic! Thanks to Proinfluent's expert secrets, e-reputation will have no more secrets for you!
E reputation, definition
The e-reputation is the image that a company, an individual, a person, a brand or a product sends back on the web. It is the opinion that the public has of a moral or physical person.
The e-reputation is generated by all the content present on social networks, search engines, websites, blogs …
There is a difference between e reputation and digital identity. The latter refers to the controlled image of a company, while the e-reputation corresponds to the image it suffers on the web. And sometimes, the information disseminated tarnishes the service, the product or the brand that is the target of articles, comments or negative opinions.
This is why it is advisable for companies, but also individuals, to look at their online reputation regularly.
Why is it important to control your e-reputation?
According to a study conducted by IFOP, 42% of French people have given up buying a product or service because of negative customer reviews. In the digital age, Internet users gather information themselves before making a purchase. Blog articles, website, customer reviews, social networks, all media are scrutinized. Thus, the stakes of e-reputation are high, as it directly influences the decision making of your audience.
Moreover, in some cases, it is the influential people of a company who unintentionally tarnish its image. This happens especially when the brand acquires a certain notoriety. The director or some employees are then the target of scandalous contents.
A company can see its activity strongly damaged because of a defamatory content even if it is totally false! Mastering your online reputation is therefore essential to the success of your business development strategy.
How to make an audit of your e reputation?
Anyone can perform an e-reputation audit. Whether you are an individual or a professional, you just have to type your name or your brand's name on a search engine. You will instantly see the information conveyed by your company or your person.
Your website certainly shows up, as does your Google My Business listing. However, perhaps you see unpleasant posts, comments and online reviews? Don't panic, we'll explain how to remove the information that tarnishes your e-reputation.
What should you check during your reputation audit?
If in the physical world, the reputation of companies, brands and people is mainly based on word-of-mouth, the e-reputation of a company takes place on the web. Here are the vectors that contribute to online reputation.
1. Search engines
When you want to see your e-reputation, the first thing you should do is go to a search engine. Even though Google has an 88% market share, also go to other platforms like Yahoo™, Bing™ and Yandex™.
Don't forget to check the different tabs of the search engine: Images, News, etc. Pay attention to the different results that concern you!
Search engines take into account the relevance of the query, but also the reputation of the website. This is called the domain of authority.
2. Google My Business
It is the reference that many Internet users rely on to choose a company. In fact, Google My Business is the identity card of your establishment! In addition to appearing in the first search results, the GMB records contain key information such as :
Photos, published by the owner as well as customers;
Contact details of the company (name, phone and address);
Services;
The news;
Customer reviews! Each company has a rating between 1 and 5 stars. Moreover, it is possible to read all the reviews according to specific criteria such as date, rating and even some keywords!
To take care of your e-reputation, make sure that your GMB record works in your favor!
3. Forums and discussion groups
It is precisely on exchange platforms such as forums that consumers ask for and search for opinions about a brand. Forums usually contain a lot of online information and build the online reputation of a company.
A customer receives a defective item and expresses his anger on the web or a person is disappointed with the customer service and also says it loud and clear on a forum. The goal is of course to dissuade future customers from using your services. So you should not neglect the power of forums, even if it is true that they are gradually giving way to social networks.
4. Social networks
Companies with real marketing strategies know it, being present on social networks is essential to reach new customers and take care of your e reputation. Social networks whether they are professional like LinkedIn™ or more casual like Facebook™ and Instagram™ are real vectors of your e reputation.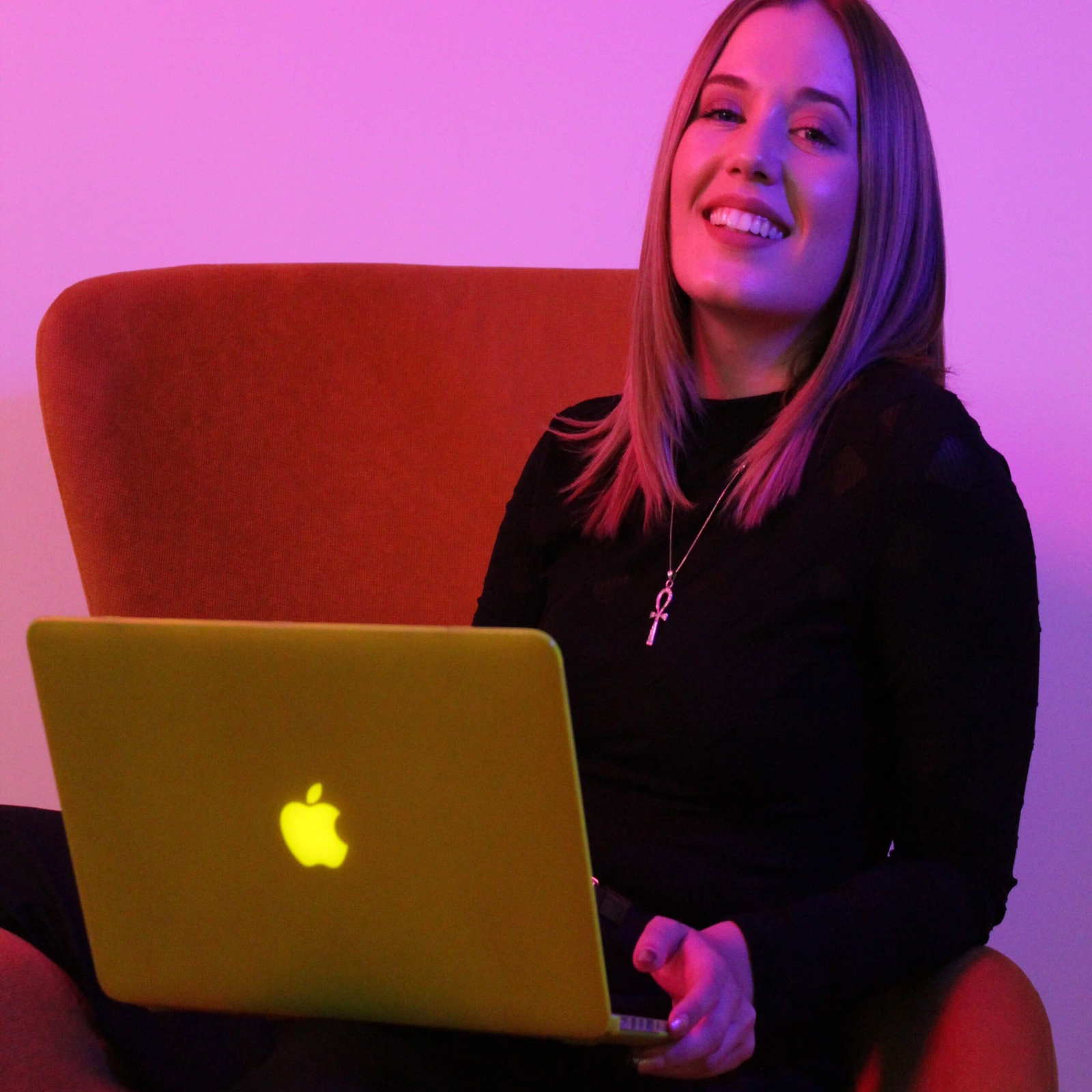 Publications generate reactions such as likes, shares, but also comments. These are precisely the ones that can tarnish the reputation of your company.
Social networks have the advantage of being easy to manage. So as much as possible, try to control your image and not let negative comments accumulate.
You can:
delete comments,
reply to people and participate in the debate,
block certain people. Indeed, in case you are dealing with deliberately harmful individuals (haters), it is advisable to blacklist them.
5. Review sites
More and more websites are collecting customer reviews about an item, a service or a company. These are real tools that greatly influence consumers. Thus, a bad reputation on one of these media directly impacts your brand, which can generate a drop in activity.
Performing a regular analysis of your platforms in order to take into account the negative comments and improve your positioning is essential.
Don't underestimate the risks associated with a bad reputation! Keep in mind that before taking the next step, the prospect is asking for information and relying on the information they find on the web. Customer reviews are particularly important, because they are what people rely on to make their choice. If the feedback is negative, consumers turn to the competition.
How to remove negative content that harms your reputation?
Contact the site that distributes the content
The law allows for the deletion of data when it affects your privacy or reputation. In this case, simply contact the moderator of the website and explain the reasons for your request. For example, defamatory remarks, unfair competition or invasion of privacy.
The CNIL offers model letters to help Internet users in their procedures. You can find them here! Moreover, if you do not get an answer within 2 months after sending your request, it is possible to contact the CNIL directly so that it supports your approach. This will allow you to get concrete answers to your questions.
Get in touch with search engines
When your reputation suffers because of a web page that appears in the first search results for example, it is possible to contact the search engine in question directly, and ask it to dereference the content.
The dereferencing consists in removing from the search results, whose keywords concern you as a person or company. In concrete terms, your brand is no longer mentioned in the results. However, the content itself is not removed! It is only the keywords that are directed to other results.
To do this, you must fill out a form that presents your motivations, the URL of the page to be deleted and your identity. Then, the search engine has between 1 and 3 months to give an answer to your request. Once again, the CNIL supports the Internet users in their steps and it proposes the online access of the forms for each search engine. Click here for more information.
Search engines have the right to ask for identification if they have any doubt about possible identity theft.
If you do not get a response or if the response is not satisfactory, you can send a complaint to the CNIL. When you contact the search engines, remember to keep a copy of it. Indeed, if the final decision is not to your liking, it can be requested in the event of a court case.
Contacting the search engines is not the most effective solution. Generally, it is better to turn to the first option, that of asking the site moderator to remove the content.
Resorting to the courts
It is very difficult to take legal action in the case of the deletion of personal data, even if it harms the reputation of a company, a brand or an individual. Usually, the CNIL will take care of the matter and decide. However, if the decision of the organization is not in your favor, you may have recourse to the courts.
Generally, the Court finds in favor of the plaintiff unless the content is said to be "strictly necessary to protect the freedom of information of Internet users potentially interested in accessing this web page through such a search".
How to manage your e-reputation?
Manage your e-reputation internally
It is possible to control and improve your e-reputation internally or directly by yourself.
What to do?
This consists of monitoring your presence on the different web platforms and making sure to manage negative comments. Don't forget to check your e-reputation by regularly typing your name in search engines and social networks.
If you are not satisfied with some of the results, it is up to you to start the process of deleting content either by :
Contacting the site moderator directly;
Contacting the search engine concerned.
At your level, you then have to wait several months to get an answer or to appeal to the CNIL to support your request. In concrete terms, this is quite tedious and requires a lot of patience!
Use a communication agency
If you want to enhance your brand's image or improve your company's image, the most effective way is to entrust the mission to a specialized agency. They are experts and have powerful tools to carry out an in-depth audit and propose solutions.
The implementation of an e-reputation strategy with an agency consists, for example, in generating optimized and positive content in order to broadcast it on the web. It is also possible to make noise about an event, a good action related to the company. For example, spread the word that company X has made a donation to fight against global warming.
How do you manage your reputation on LinkedIn™, the must-have professional network?
Why monitor your brand awareness on LinkedIn™?
Monitoring your e reputation on LinkedIn™ is critical, as it is the most powerful and influential professional social network in the world. This platform brings together several million users, including recruiters looking for new talent and prospects for your company.
So having a favorable reputation on LinkedIn™ opens the door to professional and business opportunities. It can lead to landing a contract, finding clients or your dream job!
How do you track and measure your e reputation on LinkedIn™?
Just as with search engines, regularly type your name or company name into the LinkedIn™ search bar to monitor what may be said about you.
The mentions
If you have been tagged @ on LinkedIn™, you will receive a notification. You can find them in the "Notifications" tab of your LinkedIn™ profile. It's easy to go and respond to the comments or post that mentioned you.
Hashtags
Hashtags allow:
extend the reach of a post by making it more visible in search results.
make it easier to find information on a given subject (e.g. #socialselling).
But you can use it to track what is being said about you. To do this, you create a hashtag to your company #mybrand. So, follow your hashtag regularly.
The Social Selling Index
It's possible to track your activity on the social network, including the LinkedIn™ SSI (Social Selling Index). This is a score between 1 and 100 that indicates how well your brand is performing, growing on LinkedIn™. For example your ability to interact with influencers, promote your business and network effectively.
How do you manage your e reputation on LinkedIn™ on a daily basis?
1. Create the perfect LinkedIn™ profile
To manage your professional image on the social network, your profile and your company page must be neat and complete. To do this, think about optimizing each area of your profile:
Visual elements: add a recent and professional profile photo and a banner adapted to your industry.
Summary: write an optimized text that answers your visitors' questions.
Professional experience and education: carefully fill in your past experiences and education. Don't forget to link them to the companies and schools you have attended.
Recommendations: this area is crucial to your credibility, so don't hesitate to ask for opinions from your former colleagues, managers and clients.
2. Post and moderate
Publishing high value-added content is highly recommended to reinforce your image. For example, posts allow you to demonstrate your expertise and efficiency. However, comments also weigh heavily on the scale and directly influence your e-reputation! Monitor and respond to the comments under your posts.
Finally, taking action on LinkedIn™ is sometimes necessary to burnish your company's image. In the event of a bad rap, you can:
delete negative comments (click on the 3 little dots next to the comment under your post and on "Delete"),
reply to people to express your point of view,
report malicious users to the platform (click on the 3 small dots next to the comment under your post and on "Report").
Do you want to use the potential of LinkedIn™ to grow your business? Want to attract clients every month without spending your days prospecting? How about we talk about it? Book a complimentary strategy session in our calendar.
E reputation to conclude
Managing and controlling your e-reputation is essential to running a healthy business. Here are the points to remember :
E-reputation is the opinion that Internet users have of a company, a brand or even a person on the Web. In concrete terms, e-reputation is built without one's knowledge. For example, through comments on posts, customer reviews or blog articles.
If e-reputation is not controlled or mastered, the impact can be disastrous. Too much negative content, comments and opinions tarnish a company's image and its activity can drop considerably.
There are several vectors of e-reputation: social networks, search engines, discussion platforms and customer review sites.
To perform an e-reputation audit yourself, type your company name on the internet, preferably Google. The results are instantaneous.
The law allows for the deletion of online data. To do this, you must contact the moderator of the site that presents the undesirable content or contact the search engine to have it removed.
To keep your e-reputation under control, you must regularly check your online image and act as quickly as possible as soon as a negative element appears.
E reputation to summarize in 4 questions
How to know your E-reputation?
To know your e-reputation, type the name of your brand, your company or your own name if you are an individual, in a search engine. Analyze the results, i.e. each page, each piece of information that concerns you.
It is advisable to repeat the search in several search engines as well as on social networks.
Why E-reputation?
Taking care of your e-reputation is essential to convey a good image. The information found on the web speaks volumes and it is easy to end up with a very negative reputation.
Just as you want to know your future employee before signing the contract, customers look at the web before making a purchase or appointment. Consumer reviews, but also the official website, social networks, content on blogs, your audience examines many elements before making their decision.
Thus, when a company suffers from a bad reputation, it loses opportunities, as customers prefer to turn to an establishment with more positive reviews.
What are the stakes of E-reputation?
The stakes of a company's e-reputation are high, as they play a direct role on its sales figures. Indeed, if a brand has a bad reputation online and does not try to remedy it, it inevitably loses customers and prospects.
How to manage an E-reputation?
It is possible to manage an E-reputation:
By yourself, by regularly analyzing your image on the web. If you find elements to be deleted, because they are too negative, you start the process of requesting the deletion of content yourself. A long and tedious procedure that can sometimes go to court.
By entrusting it to a communication agency.