How to boost your commercial results, your turnover and ensure the sustainability of your business? Despite your efforts, your innovative ideas, the quality of your products and services and the competence of your team, something seems rusty? Would you like to boost your sales, but also conquer market share and gain the advantage over your competitors? So what you're missing is a real business development strategy .
Because without a global long-term strategy, your actions are disorderly and ineffective, your team does not mobilize on the right objectives and success is not at the rendezvous. In addition, you certainly miss your target by missing your customers. Then it's time for you to develop your business strategy. To do this, take a step back and analyze your situation in relation to the market, identify your strengths, your weaknesses, and make the wise choices that are necessary. Here are 8 tips for successful business development.
What is a business strategy?
Everyone has had the experience of a disastrous vacation, with inconsequential friends who don't plan for anything. Failing to plan transport, navigation, accommodation, food and leisure quickly turns the dream into a nightmare, and hardship leads to demoralization, anger and abandonment. Consequently, this situation teaches us that any project must be organized. So to achieve this, nothing beats developing a good strategy. It consists of choosing, organizing and planning resources to achieve your goal and avoid difficulties. The same is true in the world of business and commerce. This is called a business development strategy.
Definition of business strategy : A business strategy is the set of decisions taken to make your company an effective business enterprise . It is a question of mobilizing its resources to achieve its objectives by following a precise plan, the Commercial Action Plan (CAP).
Remember, Édouard Leclerc, a simple grocer, built his empire by following a price strategy: bypassing intermediaries by dealing directly with suppliers, increasing volumes and reducing margins to lower prices. This success is due to an excellent knowledge of the clientele, who are very sensitive to their purchasing power.
Following a strategy is good, yes, but which one? A strategy is first of all about choosing your priorities (should you increase your offer, focus on the existing one or limit yourself to fewer products for greater efficiency?).
If your company specializes in BToB, why not read our complete guide to BToB business development?
What are the sales strategies?
Business development strategies are often aimed at gaining a visible competitive advantage over competing companies, increasing business by reaching more customers, or partnering with the competition to share the market. Here are the main strategies:
Price reduction (cost leadership strategy)
As we have seen with the historic case of Leclerc, lowering the price of its products is a major asset for business development . You still have to be able to do it, because you have to find out which segment you can act on. Are we going to reduce costs or margins, put pressure on suppliers or on transport, or reduce manufacturing costs? Even the price reduction has different strategies that influence the brand image of the brand.
Generate more leads (or growth strategy)
Finding customers is indeed an excellent strategy if you lack visibility . You can obviously use traditional means of advertising (press, radio, canvassing, word of mouth), or digital (SEO, adwords campaigns, LinkedIn™, but also customer files (in BTOB), or go to trade fairs to directly meet the companies you would like to work with. For example, it is very fruitful to simply go to an afterwork to find customers if you are a digital player.
To learn how to find clients with LinkedIn™ (without spending your days there), register for our 100% free webinar.
Cooperation
A sector of activity may have very specific needs. So if you meet those needs by offering tailored services, you bring greater value and control than non-specialist competitors .
For example, you can try to develop your services to a large company in an area where its needs are great, and become for it a real external department.
Another variation is to team up with your competitors so that you each specialize in a complementary area and help each other dominate the market rather than compete against each other.
Innovation
You can gain a competitive advantage by lowering manufacturing costs with technological innovation . This can also allow you to launch a new product on the market. An innovation can effectively improve the customer experience or reach it on a new medium.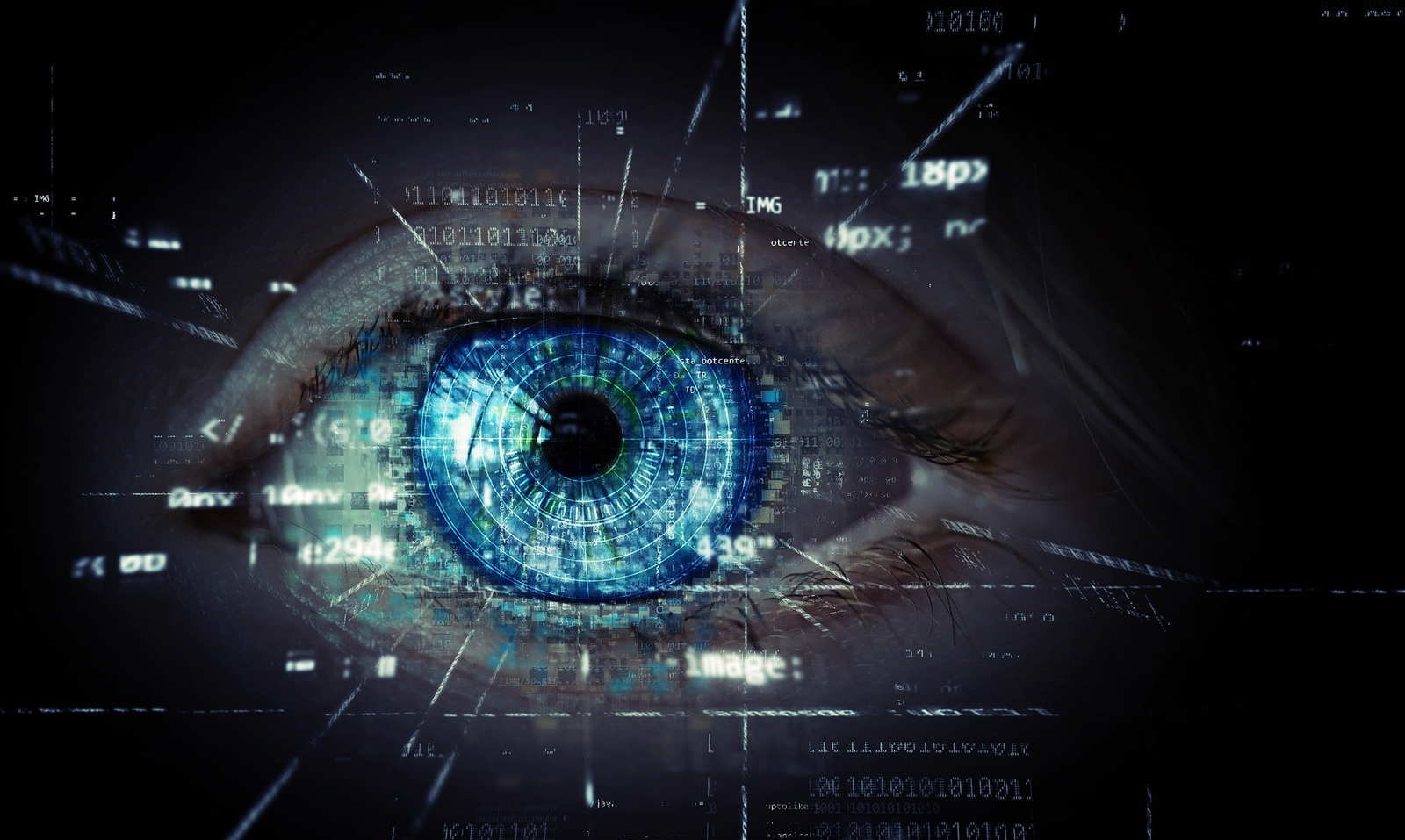 Differentiation
This strategy is to stand out from competitors with a unique offer . In this case, the objective is to gain a commercial, qualitative or technical advantage. The consumer must be aware of the added value of the product or service. It is therefore necessary to include the elements of differentiation in your communication strategy to show your unique positioning.
How to develop a business development strategy? 8 tips
Tip number 1: Write your business plan
The first step to developing your strategy is to write your business plan . It is neither more nor less than schematizing, summarizing and then clarifying your project. You first put on paper the initial idea, the chosen strategy, the means used to achieve your objectives, and the details of all your planned actions.
Here is an example of an outline for writing the business plan:
Summary (talk about yourself, what you sell, the potential of your industry, and how much you need to achieve your goals);
Your society ;
Your products and services, your target customer;
Market potential (we will see below how to carry out a market study);
Strategy (to be chosen from your collected data);
Financial forecast ;
Actions (which stem from your strategy);
Find out below how to establish effective action plans.
Tip #2: Do some market research
You certainly have good intuitions, but nothing beats a good market study before choosing your business strategy .
First of all, you have to know the consumers of your products well. The study determines their demographic characteristics (age, average income, etc. for B2C and number of employees, turnover, etc. for B2B), their consumption habits, and their expectations regarding the products and services you sell. Thanks to this collection of information, you can adapt your products to the expectations of your customers, and know exactly where to communicate, in what tone, and by conveying what values.
To examine your clientele and its evolution, the retention rate, the attrition rate or the conversion rate are the most relevant indicators.
Part of the study concerns competitive analysis. This must reveal the strengths and weaknesses of each of the competitors in order to identify opportunities for differentiation.
Tip number 3: Determine your targets
The whole stake of your strategy rests on your targets. The market study has determined the different segments of the market, it is then up to you to imagine your ideal client for each of them: the persona .
The persona is an archetype of people you want to reach . This composite portrait has the motivations, behaviors and priorities specific to your target market.
You can find all the details in our article on the buyer persona.
Ultimately, the goal is to refine your sales pitch, optimize your communication actions and improve the customer journey.
Tip number 4: Develop your action plans
A tool for managing your sales force, the commercial action plan links your marketing strategy and its operational implementation . A real roadmap for your salespeople, it identifies their objectives, the actions and means to be implemented as well as any obstacles to overcome.
Thus, the main points of your action plan are:
Recall your business strategy.
Analyze the competition. Use SWOT analysis which involves reviewing:

your strengths,
your weaknesses (Weaknesses),
the opportunities (Opportunities),
market threats.
In order to delve deeper into this method, read our article on SWOT analysis .
Set business goals. Use the SMART method which allows you to formulate your intentions, define the steps to take and the human resources to deploy. Your goals should be:

Specific and easily understandable.
Measurable in order to be able to quickly assess the effectiveness of actions.
Ambitious and acceptable to get your troops on board.
Realistic, because if an objective perceived as impossible will discourage.
Timely, to motivate your sales force to complete their tasks quickly, all before the deadline you set.

Choose your targets.
Determine the profile of your teams.
Detail the actions to be carried out and the allocated budgets.
Manage actions using KPIs.
Tip number 5: Mobilize your sales force
The sales force is the heart of the company . These are all the people in your company who are involved in the sales process.
It must therefore prepare, facilitate, monitor sales and provide after-sales service.
Your sales team is also your brand image.
The time has therefore come to make your strategy understood and to apply it by involving everyone. All planned actions must be understood, targets and objectives must be clearly identified and finally the means to carry out the tasks, available.
Tip number 6: Train your salespeople
Training your salespeople is essential, as society and technologies are constantly changing. You therefore need to train your salespeople throughout their careers, so that they can adapt to market changes, new technologies and marketing innovations . You have different levers for this:
Improve sales conversion to close sales more often. For this, it is therefore important to train your sales people in personas. Why not interest them in the discoveries of neuroscience on the triggering of the act of purchase?
Build customer loyalty. Having a base of satisfied customers who are loyal to your product lines or your services is a guarantee of success for the future. Your salespeople must establish a climate of trust, through the quality of the product and the after-sales service.
Managerial approach to boost its teams.
All in all, maybe you just need to wake up your employees and put them back on the path to success. Thus, re-motivate your sales team, encourage them to surpass themselves or find new talents .
Have your salespeople read this article if they want to be more efficient in BToB.
Tip number 7: Prospecting
The credo of customer prospecting is: being in the right place at the right time with the right message.
Prospecting is above all a matter of strategy. It is prepared and considered upstream. To do this, identify and understand the needs of leads: data, interactions on social networks, questionnaires, behavioral analysis.
With this data, you can:
Respond to the need with the right message;
Optimize time;
Choose the right channel to meet your leads.
On that note, why not try inbound marketing as well? This prospecting strategy involves letting leads come to you through relevant content on social media.
Check out our complete guide to inbound marketing.
Outbound marketing can also yield good results. These are classic advertising campaigns in the media, door-to-door and telephone canvassing, prospecting by email or LinkedIn™ .
Tip number 8: Use CRM software
CRM or Customer Relationship Management is a strategy for managing a company's relationships and interactions with its customers or potential customers . Indeed, the CRM system helps companies to constantly interact with customers, streamline their processes and improve their profitability.
Do you want to boost your company's turnover by adopting the right strategy? Come and discuss it with a Proinfluent expert who will analyze your situation. Make an appointment now in the calendar below:
Business development strategy, to conclude
The business development strategy is a choice of targets and achievable objectives and the mobilization of your resources and the involvement of your teams at all levels. It is therefore a long-term vision and precise planning of your actions. The goal is to gain in commercial efficiency, boost your turnover and sustain your business. To establish a business strategy, you must:
Write a business plan.
Do a market study.
Choose your targets.
Determine your strategy.
Plan your actions.
Mobilize your sales force and train your salespeople.
Prospect new customers.
Use a CRM.
Business development strategy, to summarize in 4 questions
What are the different business strategies?
The commercial strategy is a set of actions taken in order to achieve sales objectives. For this you can:
Increase your sales force in order to have more leads, because more customers ensure more contracts. To do this, hire salespeople and train them.
Betting on a niche market allows you to target interested prospects, promoting better conversion.
Build customer loyalty to ensure the future (it is easier to resell a product or service to an already conquered customer).
Adopt inbound sales to support the prospect throughout their buying journey.
Sign partnerships with competitors or colleagues to expand your offer.
What are the business development strategies?
Business development strategies are long-term and use all of your company's resources. Here are the different strategies:
Dominance by costs: reduce transport, distribution or manufacturing costs, increase volumes while reducing margins, act on prices to then beat the competition and gain market share.
Growth: prospecting for new customers, expanding your geographical area, following calls for tenders.
Cooperation: rather than facing the competition, partnering with it for common profits, while specializing in a segment of the market. Like, for example, becoming a partner of a large group to make yourself indispensable.
Differentiation: gaining market share with a unique offer.
Innovation: Obtaining a competitive advantage through technological or commercial innovation.
How to make a business development strategy?
To succeed in your business development strategy:
Make your business plan which serves both to convince your investors, but also as a roadmap for your business.
Carry out a market study and choose your targets well by imagining your ideal client for each market segment you want to conquer. It is important to know your customers thoroughly when prospecting.
Use a CRM tool to improve the customer experience and build loyalty. It is then time to opt for a strategy and plan the actions to be taken in order to achieve your objectives.
Then mobilize your sales force and train your sales people around this strategy and your objectives.
What is the best business strategy?
In the end, there is no best business strategy per se, but a best strategy depending on the size and capabilities of your business, the type of products or services sold, your customer base and your distribution channels. , as well as your choices in terms of branding. The most important thing is to be realistic about your own business and the market situation, and not to hit the wrong target. You also need to know the psychology of your typical client. This upstream work is essential for choosing the best commercial strategy and mobilizing its teams over the long term.