Struggling to expand your LinkedIn™ network? Is creating a prospect file too time-consuming? In short, is prospecting on LinkedIn™ taking up too much of your time? Automate it with SaaS software: Phantombuster™! In this Phantombuster LinkedIn™ article, Proinfluent explains how this digital tool can save you time!
Phantombuster, definition
Concretely, Phantombuster ™ is a scraping and automation platform, which, thanks to its API (application programming interface), allows you to perform many tasks in complete autonomy. Phantombuster™ is part of the marketing automation software, essential to save time and improve performance!
Phantombuster™ is not only used on the social network LinkedIn™, in fact, Google maps™, Facebook™, Sales Navigator™, Tik Tok™, Twitter™ and Instagram™ are also compatible. In addition, this prospecting tool is multi-channel since it has the ability to automatically send personalized emails to your contacts.
Each action is carried out by a phantom which starts from a starting point (input) and ends its process when it reaches its objective (output). Thanks to your phantoms, you are free to perform the actions you want or to follow scripts, that is to say scenarios, designed and created by the Phantombuster™ group.
In other words, thanks to this application, scraping becomes child's play and sending connection invitations to the right profiles is done in a few clicks!
Automatically send invitations with Phantombuster LinkedIn™
To become influential on LinkedIn™ and promote your business in the best way, it is important to expand your network. For this, it is essential to send many connection requests to the profiles that interest you.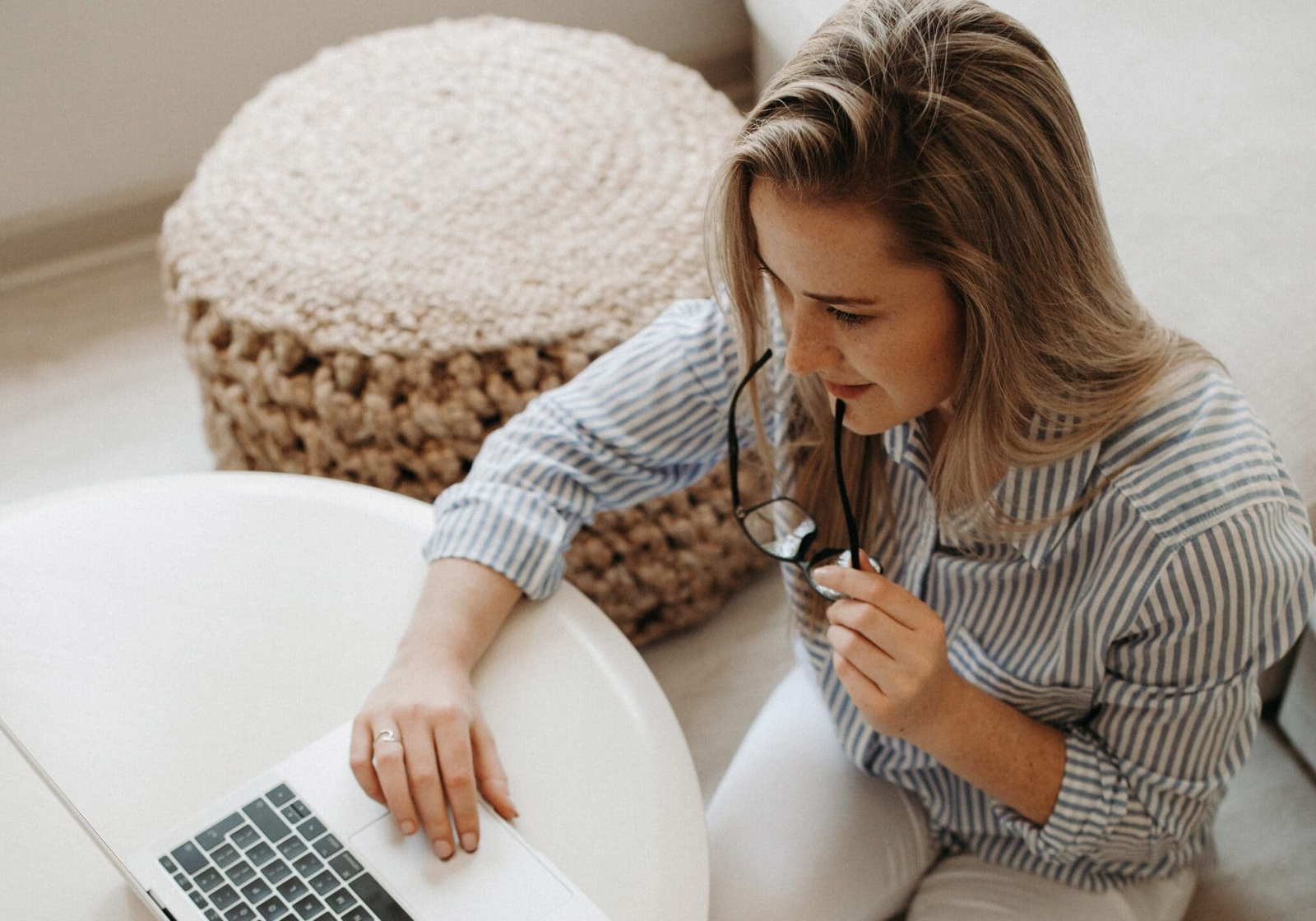 Searching, targeting and then sending a personalized invitation with LinkedIn™ messaging can quickly take up a significant part of your day. With Phantombuster™ you automatically send an invitation to contacts who:
Like or comment on a post;
Belong to a LinkedIn™ group;
View your profile from LinkedIn™ Sales navigator ;
Participate in an event ;
Are the result of a LinkedIn™ or Sales navigator search.
Phantombuster™ therefore allows you to increase your network visibly, without spending hours on it!
Phantombuster™ can send a maximum of 100 LinkedIn™ invites per week. Beyond that, there is a risk that LinkedIn™ will detect the marketing automation software and penalize or even delete your account!
Indeed LinkedIn™ penalizes bad behavior such as the publication of spam content and abusive activity. For example, sending too many messages and invitations at once can land you on the LinkedIn™ blacklist. In other words, prospecting automation tools must reproduce human behavior as closely as possible, to be undetectable by the LinkedIn™ algorithm.
Discover soon how to find the LinkedIn™ cookie, an essential element to launch a Phantombuster™ program on the professional social network!
Harvesting prospect data with Phantombuster LinkedIn™
Manually retrieving the data of each prospect (contact data) is a long and time-consuming process. That's why, thanks to Phantombuster™ , you automate that with LinkedIn™ profile scraper! There are several ways to scrape lead data. Thus it is possible to extract contacts that:
Comment on a post;
Like a publication;
Belong to a LinkedIn™ group;
Are part of a LinkedIn™ sales navigator list;
Constitute a list of participants in an event;
Are employees in a company;
Meet your criteria from a LinkedIn™ search.
In other words, there are a multitude of phantoms that perform various actions to scrape the contact details (email address, telephone, website, etc.) of your contacts on social networks.
Its use is simple: you launch the program of your choice, then the phantom retrieves the data and places it in a Google™ spreadsheet (spreadsheet) file. Thus, thanks to the resources collected, you carry out multi-channel prospecting campaigns: social networks, website, telephone and emailing .
Scraping LinkedIn™ with Phantombuster™ is legal since the platform uses Dropcontact™ to collect emails and other data from your customers. Thus, the algorithm only retrieves the information already present on Google™ chrome.
Automate many tasks on Phantombuster LinkedIn™
In addition to sending numerous invitations and extracting data from your leads, Phantombuster ™ also allows you to automate certain actions on LinkedIn™, in order to simulate human activity. Interacting with your network is important to gain notoriety, however, you surely have other more urgent tasks to deal with!
Here is a sample of the services offered by Phantombuster™:
Send a welcome message to all your new contacts;
To people who comment on a post;
To users who view your Sales navigator™ profile;
Send an invitation to all members of a group;
To people who like or comment on a post;
Invite your contacts to follow your page;
Automatically like your colleagues' posts.
Expertise offered to attract customers every month with LinkedIn™, are you tempted? Register for our 100% free online conference and learn how to master the workings of LinkedIn™ to find new clients!
How do I use Phantombuster LinkedIn™?
While Phantombuster™ is resourceful and effective in helping your business improve, it's quite complex to master. It is above all to the cookie that we owe this difficulty. Indeed, to launch a phantom on LinkedIn™, you must enter your identifier (from a computer language point of view) which can be quite difficult to find.
The first thing to do to use Phantombuster™ is of course to create an account and select the action to perform. Then, to launch the program, it needs to enter your LinkedIn™ cookie. To find it:
Start by logging into your LinkedIn ™ profile;
On the home page of the site, right-click and select "Inspect";
In the window that opens on the right, click on "Application". Depending on the browser used, you sometimes have to click on this symbol to find it.
Then, in the small drop-down menu on the left, select "Cookies" then click on LinkedIn™.
A table then appears. In the "Name" column, find the value "li_at" and select it.
Below, there is the term "Cookie Value" with a sequence of characters displayed.
Copy this value and paste it into the Phantombuster™ field provided.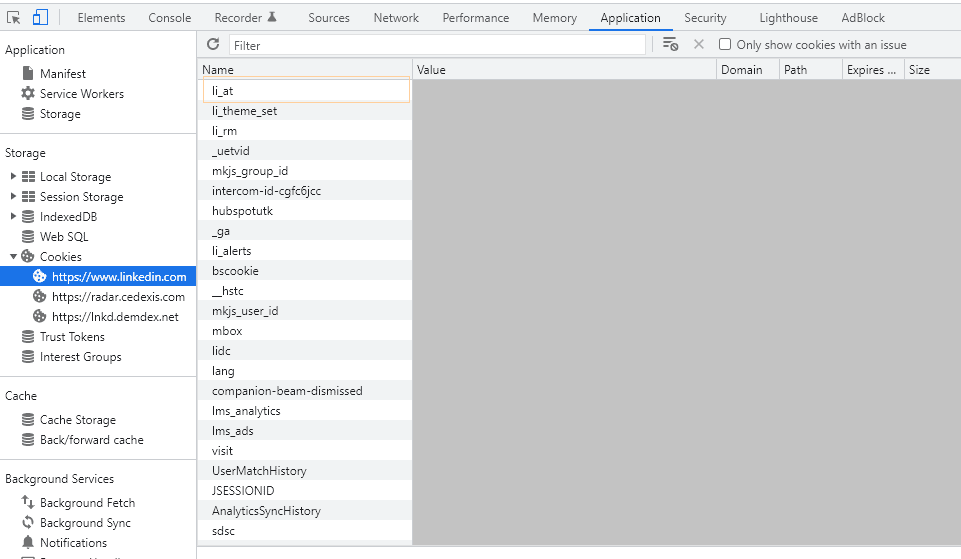 Your phantom is ready to perform the requested action!
Phantombuster LinkedIn™ to conclude
Phantombuster™ is a social media prospecting automation tool. Its developed API allows its phantoms to perform many tasks, so that you have time for the essentials.
Phantombuster™ allows you to extract data from your contacts and classify them in a Google™ spreadsheet file.
It is also possible to automate connection requests with different users, send them a message and invite them to follow you.
Concretely, thanks to Phantombuster™, you create a prospect file containing information (company, age group, sector of activity, etc.) as well as their contact details.
To launch a program, copy your LinkedIn™ cookie to the designated location on Phantombuster™. To find it, go to your LinkedIn™ account, right click, then "Inspect". Then select "Application" then "Cookies". In the "Name" column, select the "li_at". Just copy the sequence of characters that are displayed to launch the phantom.
Phantombuster LinkedIn™ to summarize in 4 questions
Why use Phantombuster™?
Phantombuster™ is a tool that automates the time-consuming tasks of sales prospecting. Thus, the phantoms are responsible for creating lists of leads, collecting their data, sending them a message or a personalized email as well as invitations to LinkedIn™, Facebook™, Instagram™, Twitter™…
How do I scrape on LinkedIn™?
It is possible to manually scrape on LinkedIn™ by consulting the account of each prospect and classifying in a spreadsheet document for example, the data collected. However, this operation takes a considerable amount of time when it comes to scraping information from numerous LinkedIn™ profiles! The most effective way to scrape, therefore, is to use a prospecting automation tool such as Phantombuster™, Waalaxy™ or ProspectIn™.
How do I use Phantombuster LinkedIn™?
Phantombuster allows you to automate many actions on several social networks and even by email. To use it, you must already select the support, the desired action and then obtain your LinkedIn™ connection cookie:
Connect to your LinkedIn™ profile;
Right-click then click on "Inspect";
A window opens on the right of your screen. Go to "Application" then "Cookies";
Find the LinkedIn™ cookie and click on it;
In the spreadsheet that appears, find the value "li_at" in the "Name" column. Copy this sequence of letters.
Paste it into the Phantombuster™ cookie field and voila, your phantom is ready to run!
What are Phantombuster™ phantoms?
Phantombuster™ is an API which, using its phantoms, performs many actions on several social networks. Phantoms are the programs that go from point A to point B and accomplish their mission. For example, this can be to automatically like and comment on a list of posts, extract data from certain profiles or migrate the email addresses of your contacts to your CRM.