This article differs from the usual editorial line where I share with you how to gain customers with LinkedIn , source the best talents or find a job with LinkedIn .
I made this video because the video explodes and it is very useful in social selling . It brings what is lacking in digital: humanity.
So, after having looked for a long time for the right versatile camera for vlogging, interviews, quality videos on LinkedIn and YouTube … I found what might just be the perfect camera: the Sony RX 100 VII.
The best video material for professional results
Here are my material recommendations for professionals who want versatility and a professional image:
Sony DSC-RX100M7 High Speed Compact Expert Digital Camera 24-200mm Zoom Lens, Black .
Quite simply the best quality / functionality / size ratio for the next few years!
It is simply stunning and fits in a pocket!
● Shoots in 4K with stabilization.
● There is no 30 min limit! It is rare enough to specify it! You can film conferences or trainings.
● Successful photos and videos with the best autofocus on the market.
● A microphone jack.
● Slow motion and slow motion of space.
● Swivel screen for vlogs
● GPS / NFC…
In short, I finally found the perfect device: https://amzn.to/34VC5Zb
PS: I am not paid by Sony to say that.
By default, 4K is limited to 5 min, after 24 hours of research, here's how to remove it.
In the configuration menu 3 in [Tmp OFF voltage. aut.] set it to [High].
To find on Amazon: https://amzn.to/34VC5Zb
Batteries and charger → https://amzn.to/2NpJ336
The SONY compatible SD card and also smartphone compatible, it accepts 4K → https://amzn.to/34TTNwl
The essential Jobby's Gorillapod → https://amzn.to/2ABVJvs
Protective cage and fixings for Sony DSC-RX100 M6 M7 compatible;) → https://amzn.to/2NyutXp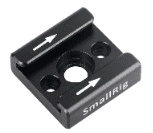 To attach the microphone → https://amzn.to/2LEeNzw
The best microphone at a low price → https://amzn.to/30CR6eY
LED light panel, adjustable in intensity and heat, with integrated battery, for less than 40 € it's very nice material! → https://amzn.to/2AD4G7C
I recommend two.
UV filter to protect the lens → https://amzn.to/30CR86A
ND filters → https://amzn.to/2NpRAmM
Screen Protectors → https://amzn.to/2LJD3jT
Lavalier microphone: Sony ICD-TX 650B (Dictaphone) → http://amzn.to/2DC95XL
Less expensive video kit for stabilized videos always in 4K
Do you find it expensive? I made up another cheaper LinkedIn and YouTube video kit :
GoPro type VLOG and sport camera (better and cheaper than GoPro): YI 4K + → http://amzn.to/2GELKaU
Ranked better than GoPro and 3 times cheaper, it is extraordinary for filming in 4K with stabilization at a lower cost and without worrying about autofocus!
Aluminum protective and cooling case for the YI 4K + camera on which you can put the microphone → https://amzn.to/2C1bca0
Micro Rode for Vlogs with windshield → https://amzn.to/2z2D8s7
YI camera adapter (USB C) to a microphone (jack), essential to put the microphone → https://amzn.to/2SBtvIb
Micro SD card compatible with high quality 4K recording → https://amzn.to/34TTNwl
The essential Jobby's Gorillapod → https://amzn.to/2ABVJvs
Optional: additional battery → https://amzn.to/2C3iGJD
Making Video on LinkedIn: Important Reminders
I have already written several articles on the LinkedIn video, which I invite you to read so as not to make "mistakes" which would be penalized by the LinkedIn algorithm :
To read also: YouTube ™: key figures 2021 (2020) and full statistics
Which camera to make video: in conclusion
The best camera is the one you have on you. Because professional life means that the best moments (hot testimonials, meetings, events …) are not necessarily planned. It is important to be able to "unsheathe" your equipment to seize the moment, the one that will not be prepared and which will therefore be more authentic.
So, you have 3 options:
The professional kit;
The alternative kit (with which I filmed for years);
Your smartphone, provided you have a microphone or lapel microphone and one small tripod .