LinkedIn algorithm 2021: how does it work? (And how to make it work for you)
Like on Facebook or Twitter, LinkedIn's algorithm can be a plus or a minus.
However, it can be an extremely powerful tool if you know how to tame it and use it to your advantage!
But first, what is an algorithm? According to the Larousse it is a: "Set of operating rules whose application makes it possible to solve a problem stated by means of a finite number of operations. An algorithm can be translated, using a programming language, into a program that can be executed by a computer ".
The algorithm filters the information and analyzes it to provide you with the most relevant information about your news feed.
This is how, for example, the sponsored ads you see on Facebook have been specially designed to match you. The algorithm makes visible what is most likely to interest you.
Likewise, if you want to use the algorithm to achieve your business goals, ignoring how it works can significantly hinder your visibility, and therefore your bottom line.
Indeed, just like a mailbox, when you publish content, an antispam filter can decide to put you in the junk category. If this is the case, your content may be published, it will not be, or almost not visible. What interest, isn't it?
An algorithm is created to make decisions, so make them work in your favor!
What can you do to use LinkedIn's algorithm to your advantage?
1. To seduce the LinkedIn ™ algorithm, bet on relevant, attractive and engaging content
Being on LinkedIn ™ and posting is good, but generating engagement is better. This implies having content that is completely adapted to your target reader. For your content to be good content, it must be relevant and meet the needs of your audience by solving its problems or providing information with high added value.
This is the key to:
Retain your readers who appreciate more your shares on the social network.
Encourage reading of your publications to the end. The good contents are consulted in full! And that pleases the LinkedIn ™ algorithm: Dwell time. The more time people spend on your posts, the more their performance increases. Some members never interact, but read the content, the dwell time allows this time factor to be taken into account (synonymous with interest in your content).
Generate reactions: likes or comments. This proof of commitment to your content appeals to the social network, which rewards them by boosting their visibility.
In concrete terms, here's how to write content that appeals to people and LinkedIn ™:
Rely on a content strategy developed upstream during your communication plan Where your digital marketing strategy .
Take into account the real needs of your targets (your buyers personas ) in order to respond to their problem by providing them with valuable advice and high added value information.
Focus on long content like a carousel or a native video. It is better to charge a native video (in square format and less than 3 minutes) rather than putting a link to YouTube or Vimeo.
2. Boost the dissemination of your posts with interactions
The goal of LinkedIn ™ is to provide its members with content they like. Therefore, the network chooses the posts by favoring those which got a lot of interaction. It is a criterion which proves the commitment. So you have to do everything to get interactions.
On LinkedIn ™, three types of interaction are possible:
Likes
Your reader can choose to click between different icons: "Like", "Love", "Support," Well done "," Informative "and" interesting ". All of these buttons have the same impact on the LinkedIn ™ algorithm.
This is clearly the comment you should aim to get, as this is the interaction that brings the most "points" to your post. The more you have, the more your post is propelled on the feeds of your network. This is why he do not hesitate to encourage your reader to comment "My content you liked, tell me in comment" or ask him a question at the end of your message: "what do you think ? ".
This interaction is not desired, because it does not really boost the visibility of your post.
Get interactions (likes or comments) is therefore the strategy to adopt since the LinkedIn ™ algorithm counts the number of interactions and highlights the most engaging content .
There are a few simple techniques to get people to engage with your content by adding a humorous twist or tagging one or more members to the topic of the post. You can mention people in your network by inserting an @. But be careful, do it sparingly and accurately so as not to be considered spam (and therefore kill your efforts). Indeed, if the tagged people react, you score points, if they do not respond or delete the tag, you are penalized by the algorithm.
3. Connect with influencers in your industry
To make sure that as many people as possible see your content, connect with the most influential people in your industry. It is important to expand your network in relation to your goals on LinkedIn ™. To help you build your professional network, read our article: develop your professional LinkedIn ™ network in 12 steps .
If you are looking to learn more about LinkedIn ™ Marketing or would like to interact with me, add me to your network by clicking here.
What are the mistakes to avoid in order not to be blacklisted from the LinkedIn algorithm?
If you haven't followed LinkedIn training or from LinkedIn coaching with a Proinfluent expert, you do not yet know all the workings of the social network.
Here are some mistakes mentioned in training that can penalize you in your social selling .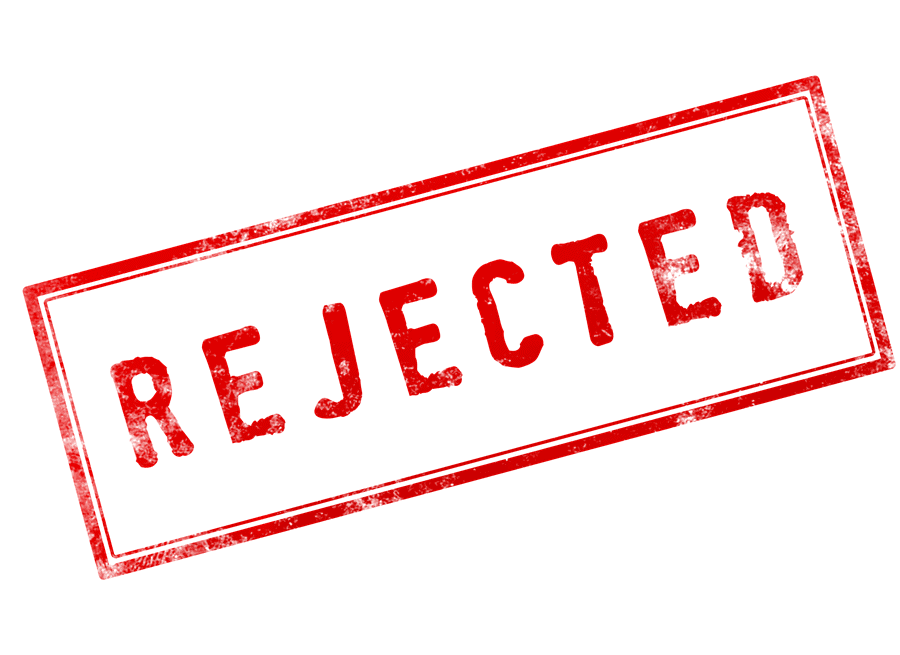 1. Publish your content at the wrong time
If you want to boost the visibility of your posts on LinkedIn ™, your content must generate interaction (lots of likes and comments), and this in a short time: the first 2 hours after its publication! Which implies 2 things:
Create quality content that appeals to your audience to read and comment on.
Post when your audience is on the network and so are you so you can respond to comments.
There are many (sometimes conflicting) recommendations on the Internet about the best days and times to post on LinkedIn ™. For our part, we have found that our posts get a higher engagement, when they are published on Tuesday and Thursday morning. But this varies greatly from one professional sector to another. You may see good results at another time of the week.
The best time to post is when your target is active on the network. That is, when she is willing to read and comment on your content. This is also the time when you are available to respond to comments.
2. Publish en masse: beware, the LinkedIn ™ algorithm penalizes spamming
There is another way to be categorized in spam: posting way too often!
Posting every 5 minutes does not allow you to occupy space in your network's news feed. On the contrary, if it is not the algorithm which qualifies you as spam, it is your audience which is unsubscribing from your profile.
You have to be able to differentiate between publishing regularly and publishing massively!
To generate opportunities, I recommend posting at least twice a week. Conversely, the maximum is once a day, beyond that is too much.
3. Adopt bad practices in your LinkedIn posts
Here is the list of the little things that casually can harm you:
Do not use a hashtag (#) or on the contrary overdose their use is detrimental to the reach of your posts. It is advisable to place at least 3 hashtags and not to exceed 10 (which is considered spam). Find out how to use hasthag wisely in this article: LinkedIn ™ hashtag: how to use it to gain visibility?
Mentioning too many people (@) in a post. If you tag too many unresponsive people (or worse remove the tag), LinkedIn ™ algorithm penalizes your post.
Put external links: LinkedIn ™ does not want its members to leave its platform to consume content elsewhere. This is quite normal! However, it would seem from the study of Just Connecting that this criterion be sanctioned less than in previous years by LinkedIn ™. From time to time, you can drag your links directly into the posts, otherwise place them in the first comment.
Learn how to use LinkedIn to sell (yourself), discover the personalized coaching LinkedIn ! It is an investment that is paying off. Look at the testimonials …
LinkedIn hasn't always been like this!
There was a time when the algorithm was quiet, especially in the early days of LinkedIn.
Writing dozens of posts in an hour was not sanctioned by the algorithm, so you could take up all the feed space on your network.
At the time, it was not deemed spam by LinkedIn. However, for the members, the feeling could be different!
Today, LinkedIn tends to optimize its network and make the user experience more and more pleasant for members , hence the development of a more efficient algorithm that can decide whether or not to highlight content.
Thus, only the best content is displayed in the news feed.
There are several members of your network who will never see your content in their news feed because the algorithm judges that this content is not of interest to them.
LinkedIn ™ 2021 algorithm: how does it work? In conclusion
The algorithm is the joy of some, and the despair of others. For the algorithm to be your best ally in the visibility of your personal brand, it is essential to know it and understand how it works. Only then can you use it to your advantage to achieve your professional goals! Here are the key points to put the odds in your favor:
Create content with high added value for your audience.
Focus on long content (dwell time).
Generate lots of feedback and commentary with engaging content.
Obtain interactions quickly (in the first 2 hours after publication), for this aim the right time slot.
Avoid abusive practices: too many hashtags (between 3 and 9 only), too many mentions (@), too many posts (1 per day maximum).
Explore the subject with a training or one LinkedIn coaching . Knowing this tool well will help you generate lasting customers and sell (yourself). Do like me, do not prospect as before, get bought!
LinkedIn ™ 2021 algorithm: to sum up in 4 questions?
C'est quoi un algorithme ?
The algorithm is an artificial intelligence that evaluates the relevance of publications in order to decide whether (or not) to show this content to other Internet users. It takes different factors into account to show what is most likely to interest people.
Comment fonctionne l'algorithme de LinkedIn™ ?
The LinkedIn ™ algorithm measures several parameters in order to judge the relevance of a post. The better it gets, the more it gets broadcast on your network feeds. Among these criteria, there is the time spent on your post (Dwell time) and the number of interactions (likes and comments). Note that time plays a big role, it is in the first two hours after your publication that it must obtain a maximum of engagement. The algorithm also assesses whether your content is spam, which is why care must be taken to create quality content and not to abuse hashtags (#) and mentions (@). In addition, external links are penalized because LinkedIn ™ does not want its members to leave the platform!
Qu'est-ce que le Dwell time ?
Dwell time is a criterion of the LinkedIn ™ algorithm. It measures the time spent by a member on each post. The more people stay and consume your content (read your post, watch your native video, or check out your carousel), the higher the score. It is therefore advisable to promote the publication of long and relevant content (that your readers want to read).
Que faire pour être visible sur LinkedIn™ ?
To be visible on LinkedIn ™, you must publish high added value content regularly (if possible at least twice a week). Your content should be relevant and appeal to your network. Also bet on content that elicits interaction to obtain as many comments as possible and thus appeal to the LinkedIn ™ algorithm.
Est-ce que LinkedIn™ utilise des algorithmes de recommandation ?
The LinkedIn ™ algorithm is based on several factors:
Quality: Is your content spam or is it low or high quality?
Your reliability: if your posts generally generate engagement and reactions, then you are in the good graces of the LinkedIn ™ algorithm.
The engagement that your post generates: this is decisive in obtaining more visibility. Your post should generate reactions and receive comments.
The choice of the team: lastly, it is the workforce of the company who can choose to highlight certain publications.
Comment avoir plus de j'aime sur LinkedIn™ ?
To get more reactions on LinkedIn ™:
Publish relevant posts with a great catchphrase;
Try your hand at the LinkedIn ™ carousel or the video. This kind of content more easily captures the attention of your audience;
Place a call to action in each post to generate engagement;
Make quality posts to get more shares;
Interact with your community to get feedback.
Comment identifier une personne dans un post LinkedIn™ ?
To identify a relationship in a LinkedIn ™ post, simply go to the chosen publication then insert an @. Start writing the first name of the person you want to identify. Quickly it is proposed, you just have to click on it.
Source: https: //www.LinkedIn postale.com/pulse/newsletter-4-LinkedIn Outre-algorithm-research-2020-you-van-der-blom/