Having trouble engaging your audience on your LinkedIn™ posts? Are your LinkedIn™ ad campaigns not converting? In short, you can't find new clients thanks to LinkedIn™? Now imagine attracting many leads on the social network, receiving connection requests and messages from prospects who are interested in your products, your services. Proinfluent, the LinkedIn™ specialist reveals his expert techniques for a successful LinkedIn™ lead generation .
LinkedIn™ lead generation, definition
The expression lead generation or lead gen is a marketing term that refers to all the methods for acquiring prospects, leads, and converting them into new customers. In marketing and more particularly in btob, a lead is a commercial contact likely to be interested in your brand, because it offers the solution to their problem.
The objective is to collect information on leads, in order to save them in your database and better understand:
Their issues;
Their expectations and needs;
Their reasons for buying;
Where they are located in the buying journey (discovery of needs, consideration and decision-making) in order to act accordingly and adjust your marketing discourse and your lead nurturing strategy.
How to generate leads on LinkedIn™?
Set up a content strategy
To attract leads, that is to say, people interested in your services or products, establishing a content strategy is recommended. Indeed, by publishing posts regularly and at the right time, you demonstrate your expertise and engage your audience.
It's also a great way to gain visibility and notoriety on LinkedIn™. The interactions generated by your posts (comments, shares, likes) boost them and make them more visible to prospects.
Before launching and publishing content, make sure that it respects your editorial line and the values of your company! Indeed, remember that these publications are a reflection of your business. They must captivate the user and convey a professional image.
Find out how to attract customers every month in 30 minutes a day with the power of LinkedIn™! Don't wait any longer, develop your business by registering for our 100% free online conference !
How to write attractive LinkedIn™ content?
Here are the best practices for a native post or LinkedIn™ article :
Place a catchy title, to make the difference and attract the attention of leads;
Structure and streamline your content with headings and paragraphs. It's more pleasant and tempting to read!
When possible, placing emojis can humanize the content and bring a friendly touch, appreciated by prospects;
Add one or more visuals to accompany the text;
Insert a call to action at the end of your post! For example, it may be to react, to share your post, to visit your website…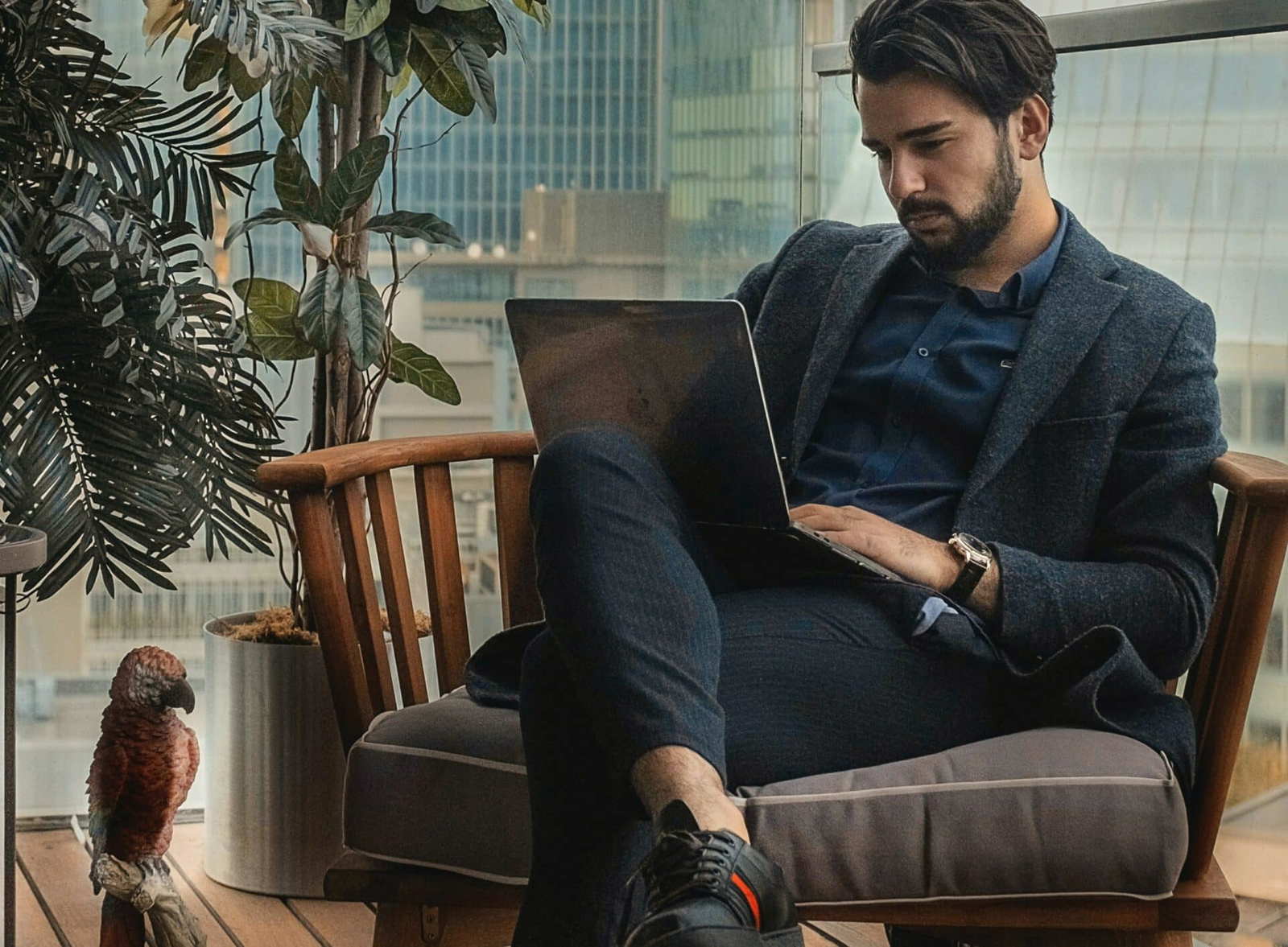 What types of LinkedIn™ posts should be favored?
There are several types of LinkedIn™ posts and therefore many opportunities to generate leads. Native post, carousel, video, survey, LinkedIn™ newsletter or article, all have potential to be exploited!
Indeed, the most effective way to see what works best is to publish different types of posts, and observe which ones generate an interesting conversion rate.
In addition, some topics hit the bull's eye and perform particularly well on LinkedIn™. Here they are :
Share a success or, on the contrary, a bad experience;
Give expert advice. For example, 10 infallible tips to boost your btob marketing campaigns;
Deepen on a subject, a specific theme of your activity;
Tell about a professional event in which you participated or that you organized;
Solicit your community using a survey.
Launch a LinkedIn™ ad campaign
Publish your advertising on the largest professional network in the world, and generate leads!
LinkedIn™ Ads
LinkedIn™ Ads allows you to create advertisements based on your goals. Indeed, thanks to Campaign manager, the advertising management tool, you precisely configure your campaign :
Determine your end goal between awareness, conversion rate (lead generation) and consideration (website visits, engagements…).
Choose your preferences, your targeting criteria. For example, it is possible to determine the size and name of the company, the schools, the position held, the centers of interest, the skills, etc.
Now select the ad format from the 4 available (sponsored content, message ads, dynamic ads and text ads).
Set your budget and ad duration.
Collect the results of your advertising campaigns and optimize it.
Campaign manager is a complete tool that allows you to precisely target content and distribute it to receptive people. A powerful way to boost your lead generation .
LinkedIn™ lead gen forms
When leads click on your ad, there's a pre-populated signup form. These are called lead gen forms and they are very useful for generating leads and prospects. Indeed, an interested lead can be discouraged by the form to fill out and give up. With LinkedIn™ lead gen forms, you no longer lose leads at this crucial stage!
Concretely, when the user is seduced by your advertisements, he clicks on "Find out more". He then obtains more information about your service and he has the possibility of registering, downloading your guide in exchange for data. The lead gen form pre-fills information such as phone number, email address, first and last name. Sometimes the company name and size may also be requested.
This allows companies to collect data from leads, while the latter no longer waste time giving their information!
Use marketing automation tools to automate your LinkedIn™ lead gen
Generating leads on LinkedIn™ is also about expanding your network and connecting with the right people. However, targeting, finding and contacting every lead and prospect takes a considerable amount of time. This is where marketing automation tools come in!
Marketing automation software is programs that automate certain time-consuming tasks such as finding interesting profiles, collecting their contact information and sending personalized messages.
Thus, you save time, but also in performance and you develop your business more efficiently. There are many prospecting automation software: Hubspot™, Waalaxy™, Plezi™ or even Pardot™, all have their advantages with specific functionalities.
Thanks to them, you send in a few clicks and in mass personalized invitations to the most successful profiles, react automatically to the desired posts and launch scenarios that include several actions and that extend over the duration of your choice.
To better understand the benefits of marketing automation, it's here !
Do you need support on LinkedIn™? Do you want to grow your business and find customers every month? Ever tried to apply advice, but just can't take off on LinkedIn™? If so, let us help you and book a free strategy session with a Proinfluent consultant. It is free and without obligation ! Choose a slot directly in the agenda below.
LinkedIn™ lead generation to conclude
Lead generation on LinkedIn™ consists of finding profiles interested in your services or products directly on the professional social platform. Here are the takeaways:
Establishing a content strategy allows you to gain visibility, disseminate your expertise and generate engagement with your brand. Just make sure that the subjects covered respect your editorial line! Also know that posts that evoke a point of view, a success and that appeal to your community are the most successful.
Creating and launching an advertising campaign with LinkedIn™ Ads allows your message to be broadcast to the millions of companies on the platform! Thanks to campaign manager, you configure the most suitable ad to achieve your goals!
Taking advantage of prospecting automation software is recommended to save time and improve performance! Indeed, they take care of performing the time-consuming tasks for you.
LinkedIn™ lead generation to summarize in 4 questions
How do you generate leads on LinkedIn™?
There are several ways to generate leads and prospects on LinkedIn™:
Implement a content strategy by publishing regularly;
Launch advertising campaigns with LinkedIn™ Ads;
Automate your prospecting with prospecting automation tools;
Send personalized login messages.
How do you launch a campaign on LinkedIn™?
To create and launch a LinkedIn™ ad campaign:
Identify yourself or create a Campaign manager account;
Determine your main objective on the following 3 elements: consideration, conversion and notoriety;
Set your targeting preferences;
Choose your ad format from sponsored content, message ads, dynamic ads and text ads;
Define your budget and the duration of the campaign;
Observe performance and optimize as needed.
What is a lead on LinkedIn™?
A lead is a person who generates interest in your business, for example, by reacting to your posts, downloading your guide or contacting you directly. A lead is therefore a potential customer who is at the first stage of the sales cycle. You have to pamper it, make it evolve so that it is mature enough to make the purchase.
LinkedIn™ lead gen forms, what are they?
The lead gen form on LinkedIn™ makes the conversion rate of advertising campaigns much more efficient. Indeed, it occurs when the prospect clicks on a sponsored ad. Indeed, the latter must give some information before benefiting from the exclusive content or registering for example. It's a time-consuming task that discourages leads. Exactly, LinkedIn™ lead gen forms are pre-filled! Thus, they allow interested prospects to save time and companies to gain leads!