Lead generation is the key to growing and growing your business. Leads are future customers, those who are interested in your services or products. So these are your customers of tomorrow. How do you effectively convert leads into customers? Here are our expert secrets in Lead Generation article.
Lead generation definition
The English term lead generation, in French, generation of lead, is a marketing expression which means to attract visitors to its website or social networks, with the aim of converting them into customers . For this, a set of techniques and marketing strategies are put in place.
Discover in a moment the means and the steps to generate and convert leads in BtoB!
How to generate leads?
Lead acquisition through content marketing
Content marketing is a marketing strategy belonging to the big family of inbound marketing . It consists of distributing content with high added value on your website or on your social networks.
The content marketing process takes into account publications of all types of quality content that may interest and convert your leads:
blog posts;
Video (tutorial, tests and product presentations);
White Book ;
Postings on social networks;
Emailing campaigns (sending a personalized email to your prospect);
podcast;
Case studies;
Polls.
In concrete terms, how does that work ?
It's very simple, if you appear in first position on search engines with the query "landscape tools Bordeaux", you automatically attract hot leads, that is to say, visitors who are already interested in your products. , since they came to your website based on their own research.
Acquiring leads through a newsletter
Implementing an effective newsletter is a great strategy for increasing your lead generation . Indeed, by offering premium content to your community, you create a bond of trust.
1/ What is a Newsletter?
A newsletter is an email sent to a database of people who have registered to receive it. It can be weekly, monthly or quarterly. It's a great conversion tool!
2/ How to encourage people to register?
This is when the lead magnet comes into play! Indeed, to convince visitors and prospects to give their email address in order to receive your newsletter, you must offer them exclusive content or an interesting offer. Concretely, it is something that serves their interest. For example, a guide to being a prospecting or negotiation pro.
3/ Advice for successful newsletters
Pay attention to the subject of your email . It must be short and attractive to obtain maximum openness.
Perfect the content which must be of high added value without containing too much commercial information in order to establish a relationship of trust with your prospects.
Add a call to action at the end of the email to push the reader to take action. For example: "Get in touch here! », « Obtain a free estimate », « I boost the traffic of my website thanks to these 5 techniques ».
It is essential that it respects the magic formula of 80/20: 80% useful information and only 20% promotion! This is a rule to follow to create and develop your community, which will enjoy receiving your news.
Do you want to use the potential of LinkedIn™ to generate leads? It's possible and it's 100% free thanks to our Webinar ! Finally, learn to master the workings of the professional social platform.
Google lead generation
According to a study , 95% of Internet users go through a search engine to find a product, service or service. Knowing that Google™ has 94% of the traffic share of the market, it is considered a real lead generation machine!
There are 2 techniques that allow you to be visible on search engines:
Natural referencing (SEO);
Paid referencing (SEA).
1. Natural referencing (SEO)
This strategy is based on 3 pillars:
Produce and regularly publish optimized content (white paper, landing page, articles, interview, podcast, video, etc.) on your site, so that it is in the good graces of Google™ and appears in the first results with certain keywords.
Have a high-performance, responsive and mobile-friendly site.
Have an internal and external linking strategy.
2. Paid referencing (SEA)
As the name suggests, it's all about Google™ advertising with Google™ Ads. The process is simple, you pay a CPC (cost per click) depending on the selected keyword(s) and the desired duration. Then, your pages appear in sponsored ads, in position 0.
Paid referencing is an effective strategy for obtaining maximum visibility and gaining customers quickly. This is a key step in lead generation since as soon as their searches concern your company, your site is immediately offered at the top of Google™ results.
How to generate qualified B2B leads?
Lead generation LinkedIn™
LinkedIn™ is the professional social network on which you must have an account, especially in BtoB. Commercial marketing companies even use this platform to recruit their team members. This is the ideal place to deploy actions conducive to lead generation.
1/ Everything starts from the profile
To attract leads and prospects, your LinkedIn™ profile must be intelligently optimized to stand out. Profile photo , banner , experience, and even the translation of your LinkedIn™ profile, nothing is left to chance!
2/ Image and visibility: publication
Publishing on the social network is done either by posting or by writing comments. This ensures your visibility on LinkedIn™ while demonstrating your expertise. Regular attendance is one method of promoting your business.
3/ Prospecting with LinkedIn™ messaging
LinkedIn™ is a great free tool to contact professionals from all sectors thanks to personalized messages.
4/ Prospecting with LinkedIn™ premium
To go beyond the basic options, LinkedIn™ premium allows:
perform ultra-precise targeting of your prospects;
send Inmails , i.e. LinkedIn™ messages, to all members and not just to connections in your network.
5/ LinkedIn™ ads: promotion with sponsored posts
Your content is widely distributed to a predefined target audience and enjoys high visibility among members, whether they are part of your network or not.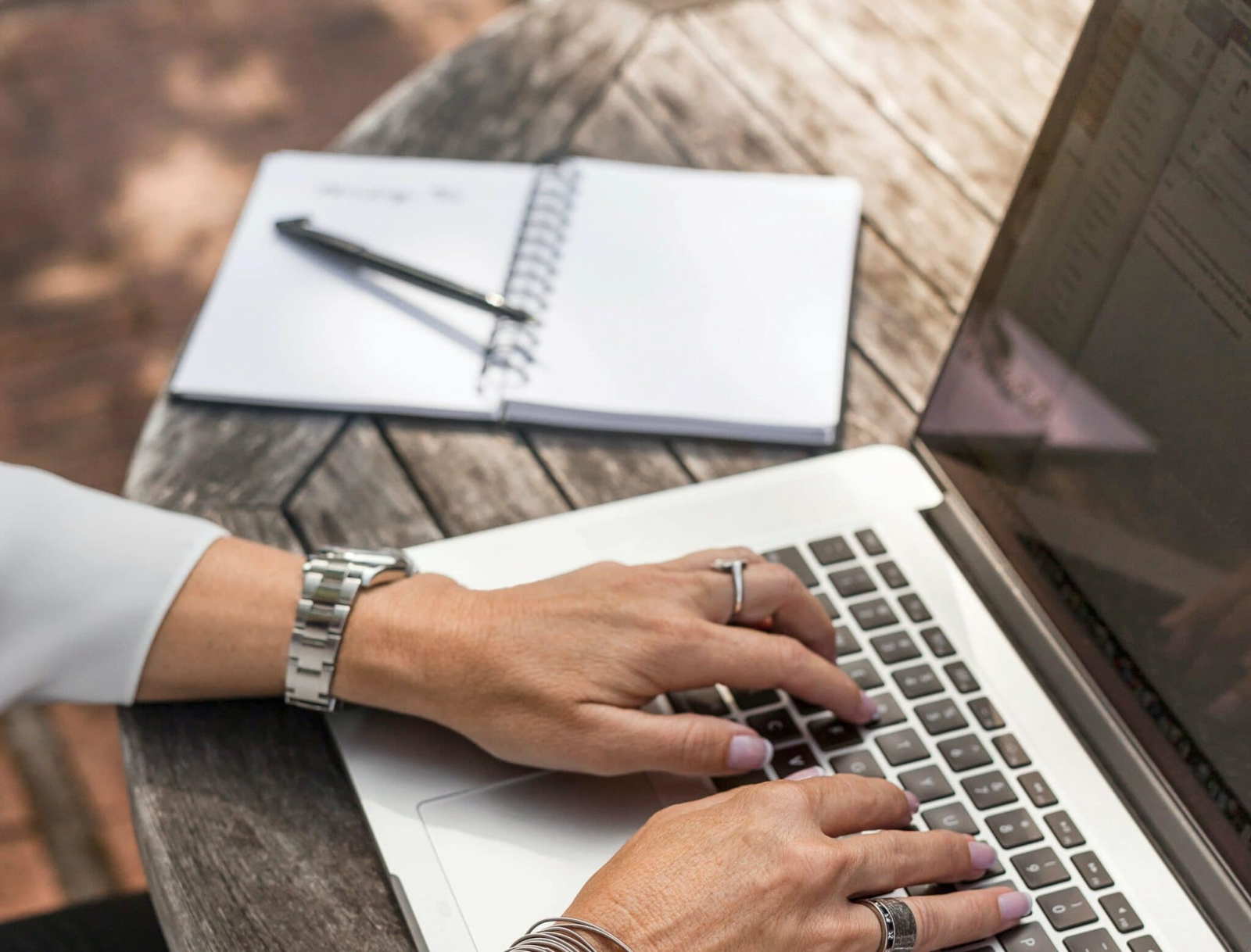 Need help setting up your presence strategy on LinkedIn™ or optimizing your profile? Contact a Proninfluent expert and discover our training courses to finally master the most active professional social network in the world!
Lead site and Lead Gen blog, how to use your website to generate qualified leads
The lead site or lead blog is an inbound marketing strategy that involves attracting people to your blog through valuable content and a good SEO strategy. It is a question of seducing with expert content that meets the expectations of the Internet user.
A lead blog is generally a BtoB blog or expertise blog, in which:
you share value with your audience to create attachment and trust;
you add calls to action to encourage readers to act. For example, invite them to make an appointment or to subscribe to your newsletter.
The stages of the lead acquisition marketing process
1. Target your persona
Before throwing yourself headlong into lead generation, it is wise and essential to know by what means, on what media and in what ways to address your audience. For this, it is necessary to work on your buyer persona , that is to say, the robot portrait of your target, the one who represents your ideal customer.
Conduct your research to define him (his age, his profession, etc.) by drawing inspiration from the data collected in your CRM. The goal is to adapt your marketing discourse and your prospecting in order to set up a successful sales cycle. To learn more about the persona and how to represent it well, read our article here !
2. Define a content strategy
The production of attractive content is the key to effectively attracting leads. Indeed, it is certainly thanks to an article, a survey or an email for example, that your leads will land on your site.
The dissemination of free information with high added value demonstrates your expertise and establishes you as a leader in your field of activity. As a B2B player, show your leads all the solutions you offer to solve their problem and develop their business.
3. Take care of your landing page
A landing page is the page your lead lands on when they click on an external link. The primary purpose of this marketing content is defined according to your business objectives: collecting certain data from your contacts (email address, telephone, age for example), downloading your guide, securing a client meeting, etc.
For a landing page to be effective, it must have an attractive and neat design and above all, you must master copywriting techniques! It is about writing content in order to convince the reader.
A visible and clickable call to action is essential for your landing page to be effective.
4. Multiply sales channels
Exploiting multiple sales channels is an effective way to reach more leads. Depending on your field of activity, bet on cross-channel and combine several tunnels such as social networks, an e-commerce site, trade fairs, emailing or the telephone , for example.
5. Classify your leads thanks to lead scoring
This practice consists of assigning a score to your leads, in order to determine if they are ready to make a purchase or to receive a message from you. When used well, it is a super capable converting machine.
How does it actually work? With a point system, you score your leads based on their activities. For example, if a lead accepts your LinkedIn™ invitation, he gets 5 points, then he clicks on the link you send him, he then earns 10 points, etc.
Convenient for managing your leads, you know, depending on the points they have, if they are very interested, a little or not at all! It's then up to you to come on the scene at the right time to contact them.
6. Analyze your conversion rate
The last step in the process is analyzing and tracking conversion rates.
If you multiply the sales or prospecting channels, not all of them may be beneficial in terms of results. In order not to spend more time and money on strategies that don't pay off, don't forget to carry out a regular performance report!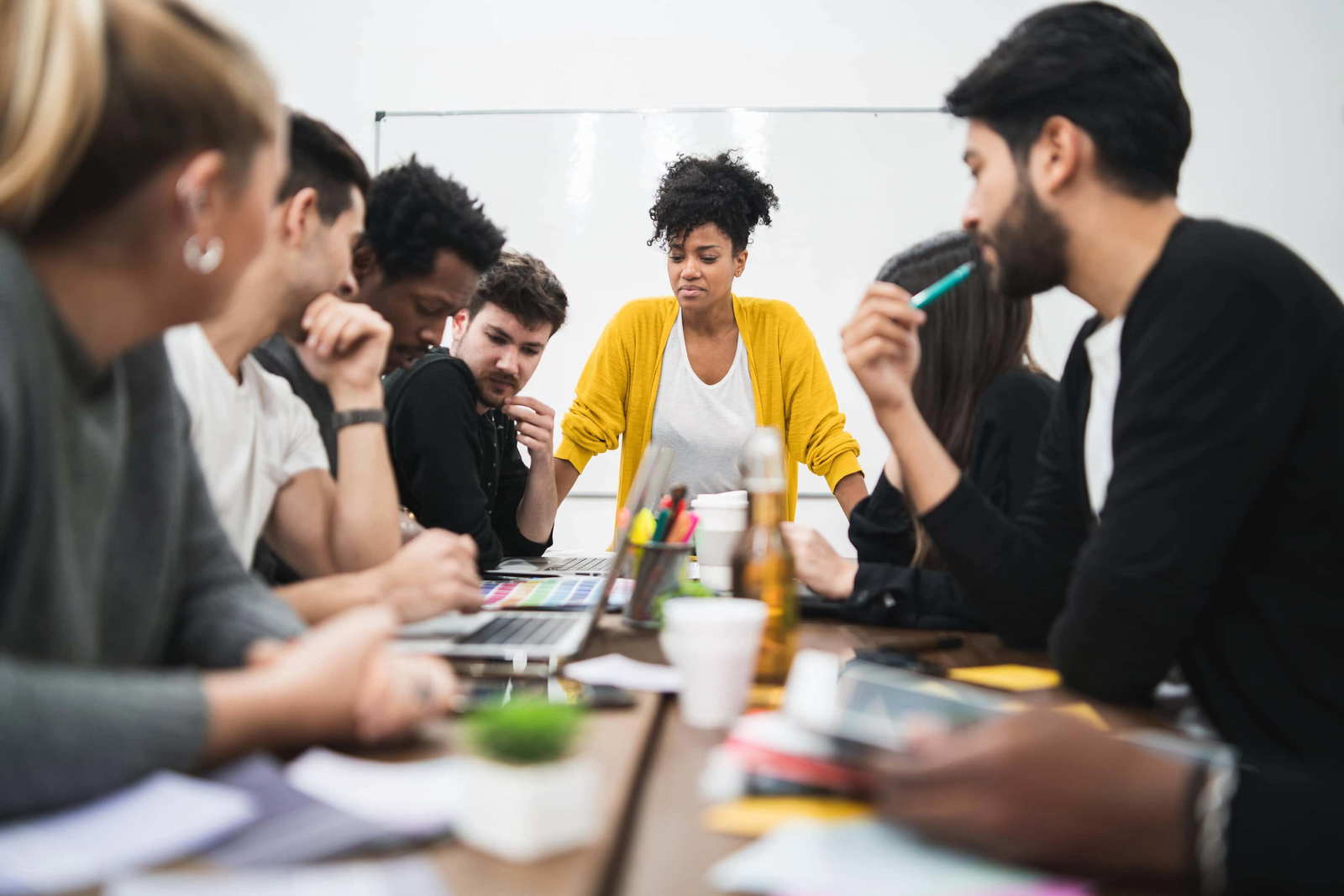 How to find BtoB customers with the Proinfluent® Method
Finding clients on LinkedIn™ is possible and it works! For this, it suffices to apply the right prospecting method. It exists and you can set it up easily.
After a few weeks of putting into practice the 6 simple steps of the Method could well earn you many BtoB prospects to convert into customers. Why ? Because all these prospects will be targeted with surgical precision, which guarantees you visibility with your customers that you cannot even imagine.
To put an end to the anxieties and frustration of traditional prospecting, Yannick Bouissière has created an innovative and unique method in the French-speaking world: The Proinfluent® Method.
It allows you:
generate up to 1 qualified prospect per day and 5 professional clients per month;
to sell for the next 5 years without spending a penny on advertising;
save 2 full-time sales reps by automating part of your prospecting (intelligently in order to keep human contact with each prospect);
and to be visible and noticed every week by your customers.
Make an appointment now with a Proinfluent expert in the agenda below:
Lead generation to conclude
Lead generation is an expression aimed at attracting and then converting a lead, that is to say, a person interested in your brand, into a customer. Here are the takeaways:
Content marketing is an effective content strategy for generating leads. The principle is simple: you disseminate qualitative information in various forms of videos, blog articles, podcast… The goal is to show your expertise in your sector and attract your leads.
The newsletter is a great way to convert a lead provided it is relevant, neat and qualitative.
Google™ Ads is a paid advertising system that instantly increases your site's visibility. It appears in the first search results.
LinkedIn™ allows you to generate leads effectively when your profile is optimized and you implement an effective prospecting strategy.
Automating tasks saves time acquiring leads.
Here are the 6 steps of the lead acquisition marketing process: target your persona, define a content strategy, take care of your landing page, multiply sales channels, classify your leads using lead scoring and analyze your conversion rate and adjust if needed.
Lead generation to summarize in 4 questions
What is Leadgen?
Leadgen is the abbreviated English term which means lead generation. This expression refers to all the strategies put in place with the aim of attracting and then converting a lead into a customer.
How to make lead generation?
There are several ways to generate leads and win customers:
Implement a content strategy;
Advertise ;
Operate LinkedIn™;
Classify leads by a rating system;
Multiply sales channels.
What are leads?
Leads are people who can be potential customers because they generate interest in your business. These are business contacts that you hope to convert into qualified leads and then into customers.
What is a qualified lead?
A qualified lead, also called a hot lead, is a contact likely to become a customer who shows interest in your products.