Do you want to improve customer relationship management , but don't know where to start? What practices should be adopted? What are the keys to success? Find out in this article what you need to know about customer relationship management.
What is the customer relationship?
RCMP definition
Customer relationship management (CRM) is a holistic approach to maintaining and improving the relationship between a business and its customers. It brings together a set of systems implemented at each stage of the sales cycle and at each point of contact between customers and the company. It therefore requires close coordination between the different departments of your company.
Why has customer relationship management become essential?
The customer is the raison d'être of any business. Indeed, without a customer, there is no business. That's why it's crucial to always put the customer at the center of your marketing and sales efforts .
Customer relationship management has many benefits, including:
Improve the quality of service;
Reduce costs;
Increase sales, turnover and boost business performance ;
Ensure the growth of your business.
Customer relationship management strategies and tools
There are many IT tools and applications to implement effective customer relationship management.
Use CRM software (Customer relationship management)
Customer Relationship Management is a customer relationship management approach. This approach gave its name to the management software: a tool that allows efficient management of customers thanks to an ergonomic and intuitive interface.
Above all, CRM makes it possible to centralize all customer data in the same platform accessible to the different members of your team (sales force, salespeople, marketers, communicators, etc.). Thus, all the information useful for monitoring each customer is grouped together: first name, last name, company, sector of activity, LinkedIn™ profile , contact details (email, telephone number, billing address, etc.), product purchased, date of purchase, last call, report of customer appointments , etc.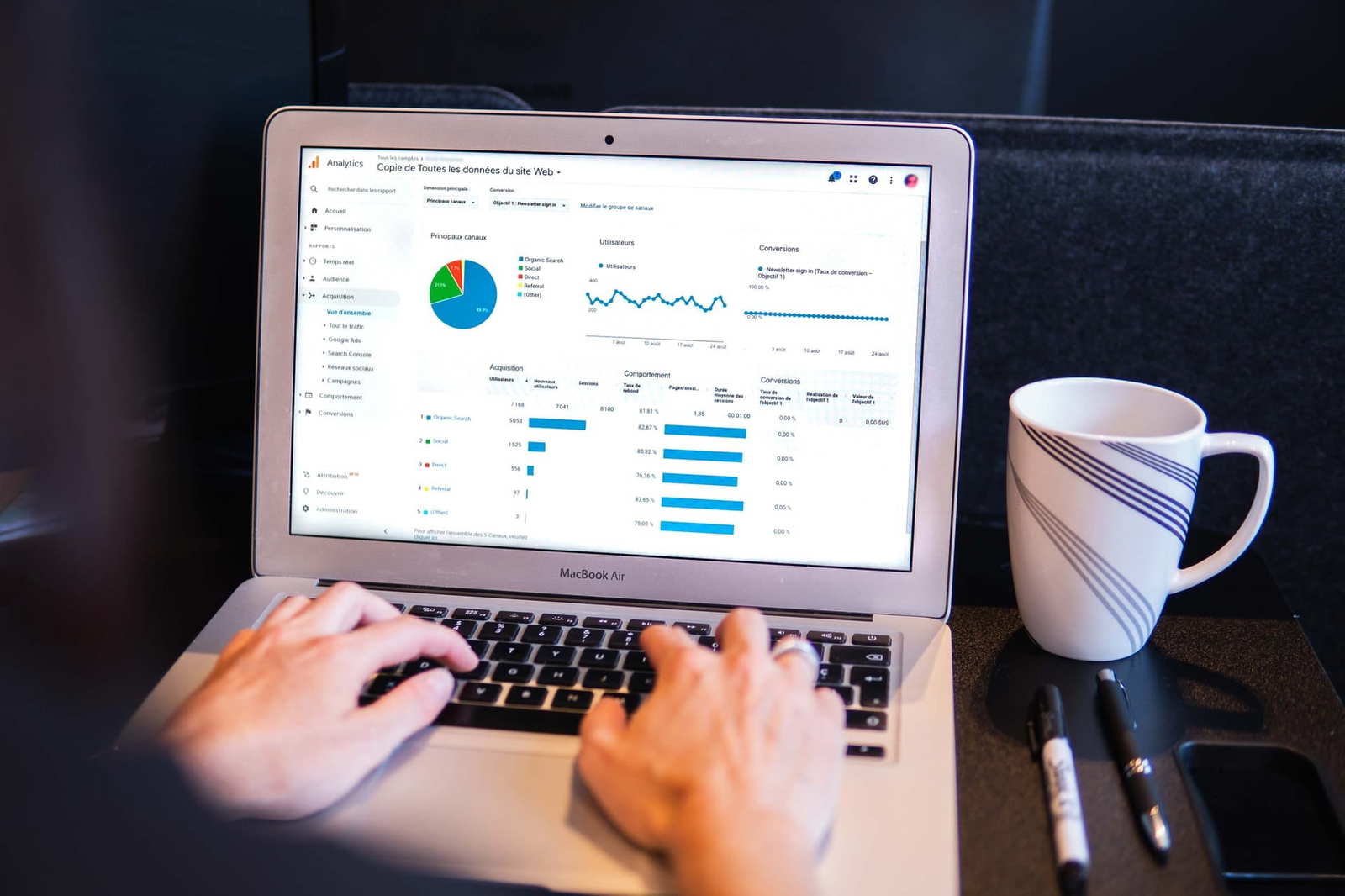 CRM is used throughout the relationship with the customer: from prospecting to sales and after-sales.
There are many free or paid tools on the market. Here is a list of CRMs:
Pipedrive;
SalesForce (or Salescloud);
Microsoft Dynamics 365;
Hubspot;
Insightly.
Deploy a chat or call center to promote direct customer contact
Even if it has a recognized usefulness, the postal mail does not allow a direct and fast relationship with your customers. In order to streamline the often urgent expectations of your customers, the establishment of a real-time point of contact has become essential. To do this, deploy solutions such as online chat or a call center . In addition to offering immediate and easily accessible service, you provide your customers with a personalized relationship to answer their questions instantly.
An online chat assures you:
personalization of responses with your customers;
the collection of data and information on the expectations and needs of your customers;
an improvement in your commercial efficiency and therefore in customer satisfaction.
Integrate email marketing to maintain customer relations
Email marketing is an effective way to build a lasting relationship with your customer. This is because personalized messages are sent to customers who have already made an order or purchase.
Email is a powerful tool that allows you to:
Respond accurately to a request for information;
Send information such as promotional offers;
Create a relationship of trust by sharing useful advice with high added value in a Newsletter.
In order to save time and optimize your costs, you can use a marketing automation solution. This allows you to segment your database according to different criteria and to automate the distribution of your emails according to the different scenarios that you have identified.
Betting on an information system (IS) and fluid management
The management of the customer relationship (and of a company) encompasses a set of tasks at the marketing , administrative and commercial level. Thus a company is confronted with Big data , ie massive and varied data. The use of management software and artificial intelligence makes it possible to streamline the management and analysis of information in order to better understand the customers, and thus, better manage customer relations.
Many players offer innovative and reliable solutions for your information systems: CRM, accounting software, ERP (Enterprise Resource Planning), such as this service provider Apogea, a management software integrator and IT service provider.
Developing impeccable customer service
Customer service includes all the actions that a company deploys to support the customer throughout the sales process. It operates at different levels:
Before the sale: provide useful information to customers and answer customer questions.
During the sale: simplify administrative procedures: quote, contract, invoicing, guarantee, etc.
After the sale: facilitate the use of the product/service sold: provide assistance with installation, ensure delivery, manage after-sales service, offer a loyalty program, etc.
All communication channels with the customer should be optimized and harmonized: email, telephone, website, social networks, etc. Your customer must be at the heart of all your marketing and communication actions.
Use social media to communicate with your customers
Social networks such as Facebook™, LinkedIn™ or Twitter™ are real communication channels. With the evolution of mores, digitalization and the development of the mobile Internet, the use of social media to communicate with a company or a customer is frequent. Just like the telephone or email, social networks are an effective way to manage customer relations.
By integrating social networks into your communication strategy , you have the possibility of:
deliver high value-added content to help your customers through publications , posts, videos and articles;
offer special offers;
get in touch directly with people using messaging tools. For example, you can use LinkedIn™ messaging to chat with your business clients.
Conduct satisfaction surveys to assess the quality of your services and products
In order to evaluate the customer experience, offer satisfaction surveys or polls to your customers.
Field surveys have two main challenges:
Measure customer satisfaction.
Collect key information to improve your products, your articles, your services, your communication tools, your processes…
There are many online platforms to carry out your satisfaction surveys such as Google Forms, Typeforms, SurveyMonkey, etc.
The user experience is a set of sensations, emotions, perceptions and values experienced by a customer with regard to a brand and/or a product. It is felt throughout the customer journey: before, during and after the sale. Care should therefore be taken to optimize each point of contact between the customer and the brand.
Set up a FAQ, a simple solution to provide information to customers
Integrating frequently asked questions (FAQ) on your website or in your emails is a simple way to inform your prospects and customers about the questions they have. A good FAQ will not only improve your brand image , but also reduce the number of emails and calls from people looking for information.
Here are some tips for an effective FAQ:
answer the questions that your potential clients and customers have;
write simple and short answers using a vocabulary adapted to your target;
structure the content in the form of questions / answers;
name the section where your FAQ is located with a title "FAQ" or "Frequently Asked Questions".
Customer relationship management, in conclusion
Customer relationship management allows you to better understand your customers and better meet their needs. It also helps you improve your profitability and turnover by boosting sales and reducing costs. Here are the solutions to adopt for a good customer relationship:
Use CRM software to centralize all customer information;
Promote direct and quick contact points such as a chat or a call center;
Integrate email marketing into your communication actions;
Betting on a fluid information and management system;
Develop impeccable customer service;
Use social networks to communicate with your customers;
Conduct satisfaction surveys to retrieve key information;
Set up a FAQ on your web pages (or in your emails)
Customer relationship management, to summarize in 5 questions
What are the principles of customer relations?
Customer relationship management (CRM) is a strategic approach to managing customer interactions. CRM is based on three axes:
The first axis is communication with customers in terms of messages sent, conversations held and the management of complaints.
The second axis is a marketing strategy that includes the planning of marketing campaigns, their execution and the monitoring of results.
The third axis is based on the commercial aspect of the customer relationship. That is to say the management of sales: offers, quotes and contracts.
What are the objectives of customer relationship management?
There are several objectives to managing your customer relationship well:
Improve customer satisfaction, which is important for the reputation of the company, to limit the costs of return rates and to increase loyalty.
Increase customer loyalty and therefore benefit from a favorable lever on the sustainability of the company.
Get to know customers and their needs better, which makes it possible to offer them appropriate products and services.
Improve the quality of the products and the service provided.
How to manage the customer relationship?
To manage a good customer relationship, it is recommended to:
listening to what the customer wants and needs;
make yourself available to him, and give him all the information he needs;
listen to their criticisms, and try to use them to improve your collaboration;
to collaborate with him as much as possible, and make him proposals that will really help him.
What is a good customer relationship?
A good customer relationship means ensuring the best user experience for your customer at all stages of the buying process and even after the sale. It is also a relationship in which both parties are in open and close communication, where both parties respect and appreciate each other, and where both parties try to collaborate in a win-win exchange.
What are the disadvantages of not managing your customer relationship?
There are many downsides to poor customer relationship management. First of all, a poorly informed or poorly served customer can quickly become a dissatisfied or even dissatisfied customer. The latter then tend to let those around them know and to spread negative opinions on social networks. This has repercussions on the image and reputation of the company. Second, poor customer service can lead to an immediate loss of revenue with the termination of commercial contracts. And finally, in the event of a major disagreement or dispute, poor customer relations can lead to legal consequences.