Congratulations ! You have obtained a client appointment! However , you wonder how to make a good impression ? Do you need to prepare for your interview? Concretely, what are the elements to know before D-Day? Here are 10 expert tips for a successful business meeting!
Know your client.
Prepare your communication materials.
Identify meeting places.
Anticipate objections and prepare arguments.
To be punctual.
Take care of your appearance.
Listen to his client.
Personalize your offer to convince the customer.
Keep in touch after the appointment.
Persevere and rework his offer.
Prepare your client meeting
There are several steps that lead to a successful b2b business meeting and it starts with the preparation phase. Establish a real business strategy in order to conduct your interview without stress and with rigor. A very effective trick is to write a checklist, in order to be able to gather and know all the beneficial elements to achieve your objectives.
1. Know your client
The first step is to inform yourself about your interlocutor. Indeed, a professional meeting takes place like an interview, an interview during which it is important to establish a relationship of trust and to present your project, your service or your articles as a real opportunity to be seized.
Before studying your offers, it is common for the client to ask questions to ensure that you know the real needs of their business and that you understand your mission.
Put yourself in his place! The prospect with whom you have an appointment is surely very busy, he does not have time to interview everyone and he obtains prospecting proposals that are more interested than interesting! Show him that he can trust you by telling you about his company, its flaws and its strengths!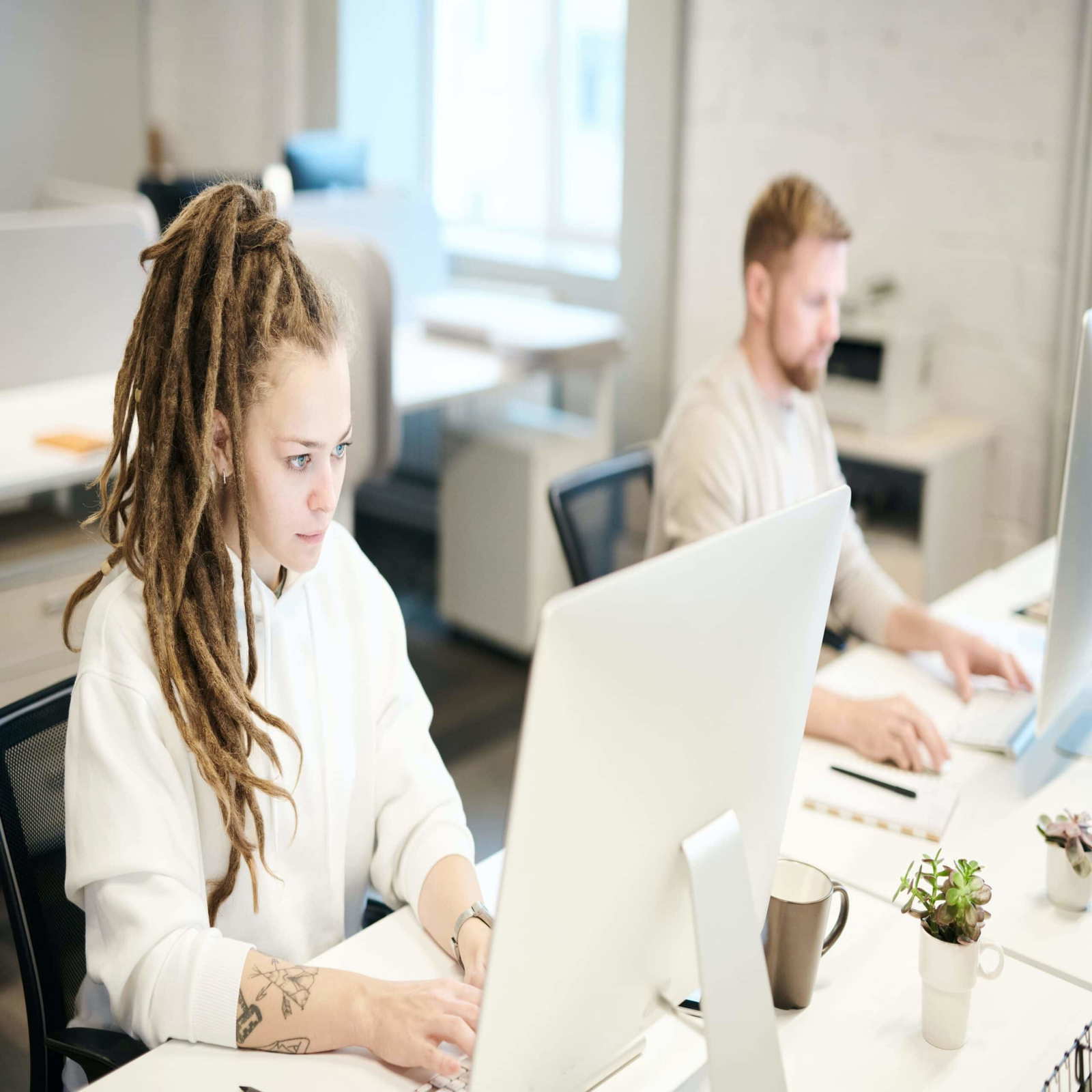 General information to collect
To prepare for your professional meeting with your client, look for reliable information via the internet, social networks or other close sources such as sales representatives or employees.
From a general point of view, try to know:
Its activity and the values of the company;
Size, approximate number of employees;
Its turnover;
Who are these competitors?
Who are the decision makers and influencers in the company?
The most precise data to know
Some information is important to dig into in order to obtain more precision:
First of all, find out about the history of the company, its year of creation, its values, its method of operation. Is it a family company that wants to expand its network in order to export its product abroad, or an innovative start-up that seeks above all to create a reputation in the industry? Who is the founder, the decision maker? Who will be present during this first meeting?
Then to continue preparing for your meeting, seek to know the general state of the company. Is it booming or, on the contrary, is it going through a difficult period? Try to understand his current needs and main purpose. In addition, if this has taken place, it may also be interesting to understand why the company has ended its collaboration with certain brands, in order to better understand the support it is looking for.
Finally, find out about the manager and especially the decision-maker to put the odds on your side. Either you already know them, or you go fishing for information in order to find out more about their personalities and their expectations: their values, their areas of interest, do they have a LinkedIn™ account ? If so, go to the most famous professional social network in the world and discover their experiences, their activities, their favorite subject and if they are regularly online or very inactive.
2. Prepare your communication media
To support your words and your arguments, you need support. A company presentation brochure that includes your price list, for example, or a digital format on a tablet. Anyway, you must prepare your appointment to prove the benefits of your method, your expertise or your product.
No matter what type of media you choose, the important thing is that you are comfortable reading it.
The digital format on tablet or computer is more modern and lively, however, certain unpredictable elements can disturb your organization: a lack of battery which greatly shortens the duration of your sales meeting, or an unexpected update which delays the event. …
If your meeting is by video, remember to prepare a fluid and relevant Power-Point presentation beforehand.
On the day of your business meeting, you know all of your documents. In addition, relying on several types of supporting documents is important: articles, surveys, customer reviews, detailed sales reports or even a video , keep in mind that your prospecting approach must be persuasive!
Don't forget to leave your business card on D-Day! Thus, in addition to giving a professional image, your client will be able to contact you if necessary after the sale.
3. Locate the meeting places
Identifying the premises of the company and the route to reach them is advisable. Indeed, there is no need to inflict additional stress on yourself by falling into traffic jams or getting lost at the last minute!
Determining the exact location allows you to know your travel time to arrive on time, but also to anticipate heavy traffic. In addition, it is also a tip for the most anxious who are afraid of not finding a parking space, for example. Moreover, if you have the opportunity, do not hesitate to go directly to the meeting place beforehand.
If your professional meeting takes place remotely by videoconference, make sure that you have access to the interface used by your interlocutor (Zoom, Google Meet, Microsoft Teens, etc.).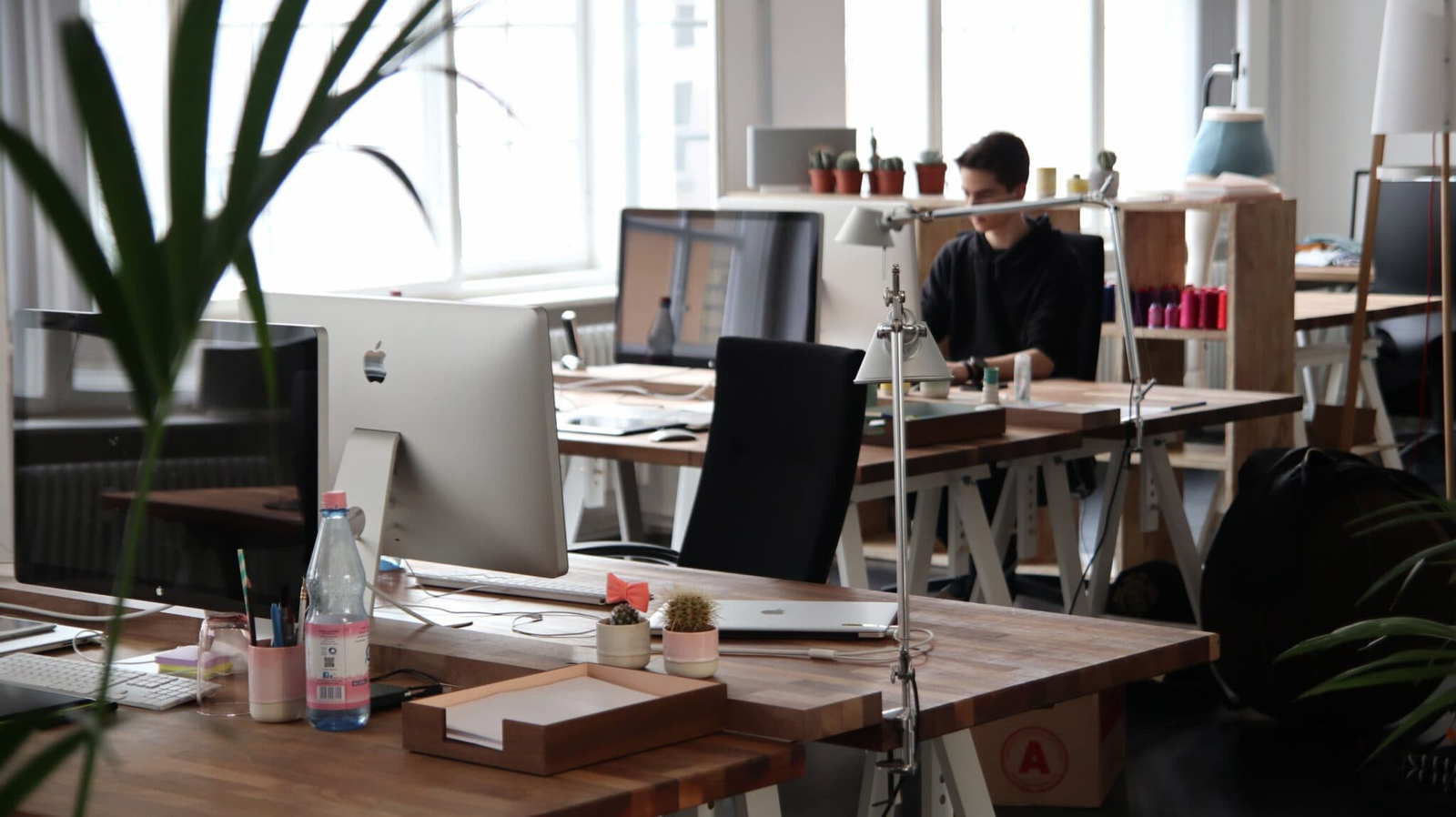 How to act during your client meeting to make it a success? It's in a moment!
4. Anticipate objections and prepare arguments
This is an essential thing that must be established with precision. To list the arguments and obstacles, rely on your professional experience. Generally during an interview, what are the questions that come up often? What are the fears of your interlocutor and with what tricks do you manage to overcome them?
However, relying solely on your previous appointments is not enough. Help yourself with the research you have conducted on the decision maker(s) and on the company itself. What are his needs today and how can your project help him? How is your product best suited to meet their expectations? How can your service, your activity enable your client to achieve their objectives?
Bring together all the benefits and advantages of your product, your training or your service. Visual aspect, practicality, quality of materials, quality of support, identify the points that differentiate you from the competition and that make you the ideal candidate to meet their needs.
Regarding the obstacles, also anticipate them and prepare your answers. What can you reply to:
Your offers are interesting, but the price is too high!
We already have a contact who performs the same missions as you.
Setting up your service seems complex, and we don't have the time to devote ourselves to it…
Your article is attractive and seems effective, however, I doubt that my team knows how to use it quickly…
I doubt that your training can really help us boost our business!
These are some examples of the most common brakes that a prospect can emit towards his interlocutor. Don't leave any questions unanswered! Make sure you can respond to each of them.
During the client meeting
5. Be punctual
It seems obvious, yet being punctual for a client meeting is a quality that means much more than arriving on time. Indeed, your prospect sees in you a reliable person, with whom he can establish a relationship of trust over the long term.
In addition, punctuality during a sales meeting proves that this meeting is just as important for you as for your prospect.
Arriving on time, even a few minutes before your appointment, allows you to start it in the best conditions. It's a simple and effective way to make a good impression on your client!
Need to attract between 1 to 5 professional clients per month? Thanks to our 100% free webinar , you learn the workings of LinkedIn™ and you master its power to attract leads and prospects!
6. Take care of your look
This is an essential criterion for landing your mission, because the physical aspect influences the prospect on the skills of his interlocutor. In prospecting and during a client meeting, make sure you make a good impression. For this, take care of your dress, but also your general look.
From combed hair, a trimmed beard, an ironed suit perfectly adapted to your silhouette, to the shoes which must be an extension of your outfit.
The costume, although highly recommended, is not always mandatory. Indeed, it depends on the activity of your prospect. However, even if it is a more relaxed environment, a shirt or at least a polo shirt is necessary.
Whether you are a freelancer or a salesperson, remember that you represent the company alone. To put the odds on your side, ban jeans and opt instead for:
Tailored trousers or a skirt, combined with a blazer and a blouse for ladies;
Pleated trousers with a shirt and suit jacket for men. Depending on your sector of activity, the tie is not an essential accessory. It can in some cases reflect a somewhat outdated and outdated image.
Be elegant and well-dressed, even if your interview takes place remotely! Moreover, in addition to your physical appearance, also take care of the decor of your webcam's field of vision. The bedroom and the bathroom are therefore to be avoided for your professional videos! Choose a bright room and a neutral background. If you don't have a choice of decor, opt for a background offered by the videoconferencing tools or download a visual from your company's graphic charter . Calm is obviously imposed for the smooth running of your meeting.
7. Listen to your client
During a business meeting, it is not a question of drowning your interlocutor in dozens of arguments, but rather of leaving room for an open and fair dialogue. Your mission is above all to answer his questions, in order to reassure him, create a professional relationship and why not close the sale.
Your client must absolutely feel understood! When he expresses a fear, tell him that you completely understand and are aware of it. Even if he communicates several obstacles and seems to have little interest in your product, do not contradict him! Seek to analyze the blocking points and propose alternatives and solutions.
The listening phase generally takes place after your presentation, however, a prospect captivated by your article can ask questions at any time and throughout the sales meeting.
To practice active listening, all you need to do is be attentive to your prospect and not be a chatterbox! Certain physical signs may let you know that he wants to ask you something, such as a raised finger.
How to behave with your client after the meeting? Find out right after!
8. Personalize your offer to convince your client
When you meet with a client, you no longer follow the steps you had prepared to the letter. Indeed, you adapt to your client, his questions and his objections. In concrete terms, you personalize your offer to reach an agreement that suits both parties.
This is the time to state solutions to your client's blockages.
Here are some examples of possible customizations:
Are your items too expensive? Offer a discount if he takes a set of 10.
The installation is too complex? Do not panic ! You agree to come and set up the system yourself for free (if your internal conditions allow you this kind of advantage)!
Your article seems suitable to fill a need, however, the use seems difficult and the prospect doubts that his teams can use it correctly? You propose to train employees, in order to reap the benefits quickly.
Warning ! If your client has overly ambitious requests that you can't meet or that comes back to sell without generating a profit, don't bend to his will! The advantage of personalizing your formula is to conclude on a "win-win" agreement.
After the client meeting
9. Stay in touch
Congratulations, thanks to these steps, you have identified your prospect's needs and your client meeting ended with the signing of a contract! However, now is not the time to disappear! After a sale, the important thing is to keep your commitments and keep in touch.
During your meeting with your customers, did you commit to installing the product for free or to training the teams? It's time to keep your promises!
In order to prove to the company that it made the right choice and that it can count on you, it is important to continue to be present and to accompany it so that it benefits from the benefits of your service. Be responsive to their requests and questions, do not leave your customers unanswered after signing the contract!
There are several ways to keep in touch. Generally, in a commercial process, the telephone is preferred in order to be able to exchange directly with prospects. However, if you have a more casual relationship, a short message on the professional social network LinkedIn™ can also be appropriate. Finally, emails are effective in answering your customers' questions, if a telephone appointment cannot be set up quickly.
10. Persevere and rework your offer
If despite these tips, your client meeting did not result in a common agreement, focus on the elements that were wrong. Ask yourself what are the specific points that can be reworked and how to improve them?
The goal is that your offer corresponds to the needs and objectives of your prospects, in order to be able to win a new client appointment at the end of a prospecting campaign .
In any case, if you are unable to land a contract following an appointment with your prospect, do not give up and take note of the blockages so that you can come back in force!
Fill your appointment calendar with qualified prospects
You now know the 10 tips for sure successful interviews with your prospects and customers! Do you want to gain visibility for the weeks and months to come and fill your agenda with professional meetings?
Know that when you master its power, LinkedIn™ allows you to find customers without spending your days prospecting! In less than an hour a day, fill your calendar with appointments from qualified prospects. These are the people who have a real need that can be met through your products or services.
To get appointments with hot prospects, you have to bet on ultra-precise targeting and a well-honed prospecting strategy. To develop your business serenely, make an appointment with a Proinfluent expert now!
Customer meeting to conclude
Here are our 10 tips for a successful client meeting:
Knowing your prospect and your company is essential. Try to find out its turnover, the number of employees, its sector of activity, influential people.
Preparing your communication media (company brochure, statistics, customer opinion for example) allows you to be ready on D-Day and to be comfortable during the presentation.
Identifying the premises in advance is clever: it allows you to be less stressed and to be able to avoid heavy traffic to arrive on time.
Anticipate potential objections from the prospect and bring together all the arguments.
Being punctual and taking care of your appearance (outfit, general appearance) is essential to make a good impression.
Listening to your client allows you to understand the blocking points that can prevent you from reaching a common agreement.
Adapt its offer to make it more accessible to the customer.
Keeping in touch and being responsive after a sale is very important to prove your reliability and satisfy your customer.
If you and the prospect have not made a sale, persevere and rework your offer so that it better meets their needs. During a future prospecting campaign, you may get a new appointment and the cards will be redistributed!
Customer meeting to summarize in 4 questions
How to make a successful meeting with a client?
There are several steps that allow you to make a success of your professional meeting and convert a prospect into a client:
Learn about the company as well as the decision makers;
Prepare your communication media: your files and the documents that support your presentation and your argument;
Locate places upstream;
Anticipate possible objections as well as your arguments;
Look after your pace and be punctual;
Listen to your customer and adapt your offer according to their needs and constraints;
Keep in touch and be responsive to any requests from your client.
How to make an appointment with a client?
To get an appointment with a client or a prospect, you have to carry out a formidable prospecting campaign. Online via social networks, Google™ advertising, emailing, canvassing by telephone or even trade fairs, there are many means of prospecting that make it possible to obtain an appointment with a prospect. Depending on the industry you are targeting, some channels are more effective than others.
How to make a sales appointment?
A business meeting cannot be improvised! Preparation is necessary in order to identify the motivations, expectations and current needs of the company and to detect its fears. In addition, to convince your prospects, you will need to rely on concrete supports such as customer testimonials and detailed reports that prove the effectiveness of your service.
How to question a client?
During a client meeting, the goal is to identify needs, expectations, but also any blockages. Use open-ended questions (the answer to which is not "yes" or "no"). Here are some questions to ask a prospect about his buying motivations:
What is your main business objective at the moment?
What do you like about your current provider?
What do you expect from the company you work with?
What can encourage you to change supplier?