Are your email campaigns generating little or no results? Not sure how to design emails that convert? Imagine, a high opening rate and above all, a conversion rate like you've never seen! Discover our advice to take advantage of the benefits of email marketing !
Email marketing, definition
A marketing email is an email written and sent to several prospects, in order to inform them of your news, to retain them or to convert them into customers. Emailing is a formidable direct marketing strategy when it is carried out according to the rules of the art. Moreover, according to a study , the return on investment of email marketing is 3 times higher than campaigns on social networks!
What are the objectives of email marketing?
From prospecting to conversion, to loyalty, sending marketing emails occurs at each stage of the sales cycle. Much more than just digital content, e-mail is a marketing medium widely used in btob. Indeed, even customers who are not comfortable with digital tools appreciate receiving and reading their emails, especially when they are written especially for them!
Email marketing is a communication channel that allows you to present your products, your services and your company to the contacts present in your database. The goal is not just to promote your brand, but to show companies that you provide a real solution to their problems.
The objective of email marketing is also to inform your customers about your activity and deliver expert advice to make you known as a leader to follow. Thus, the weekly newsletter is part of your communication plan . It brings together ideas and information related to your news. New product, new blog article, new tool, present your new products to your contacts and the benefits they can bring to everyone.
The personalization of emails is an excellent way to perfect the relationship and the customer experience. By proposing content, offers or information adapted to each company, you support them individually so that they gain in performance and efficiency.
How to succeed in your emailing campaign?
Collect emails legally
To launch an e-mailing campaign, the first thing to do is of course to collect email addresses. However, it is also about complying with the GDPR law ! This consists of protecting the personal data of Internet users. Thus, to send emails legally, the recipients must give their consent in advance. For example, they registered themselves to receive your news.
In addition, customers must be able to unsubscribe at any time, using a link in each email.
Your database (CRM tool) allows you to retrieve the contact details of your contacts. It is also possible to use a marketing automation tool to automatically scroll through your customers' email addresses. This is a legal process since the software only collects data already present on the internet. Thus, you build a file of qualified prospects, thanks to the targeting parameters. You increase your chances of getting a better return on investment and achieving a more profitable email marketing campaign.
Segment prospects
In order to offer personalized emails that perfectly meet the expectations of your customers, it is essential to segment the email addresses of your contacts. Indeed, not everyone expects the same messages, because they do not have the same objectives. Thus, creating lists based on different criteria helps to identify what type of email marketing to send them.
For example, categorize emails based on:
The size of the company;
Its sector of activity;
Its geographical area;
Its general condition (in full development, in financial difficulties, etc.);
The number of visits to your website.
Lead scoring is an ingenious marketing method that consists of classifying prospects by assigning them a score. Depending on their actions or inactions, they get or lose points. This allows you to understand where the customer is in the buying journey and adapt your speech to their situation.
Find out here how to establish an effective lead scoring strategy !
Want to know how to write an effective marketing email from A to Z? Don't move, we'll explain that to you in a moment!
Ensuring email deliverability
For your e-mails to be read, they must not end up in spam! This is the basis of a successful email marketing campaign. There are therefore some technical aspects to know and master. For example, certain words and phrases should be banned from the subject line as well as the body of email marketing. This is the case of "promotion", "reduction", "urgent", "free", etc.
Completing the DKIM helps fight identity theft and phishing. It is a standard that assures your recipient that you are a trusted user. To complete the DKIM, you must add to each outgoing email, a signature consisting of a list of "key = value".
Configuring the SPF (Sender Policy Framework) on your domain name also helps avoid spam. Indeed, the server that receives the email checks the consistency between the domain name and the email sent.
Maintaining a good balance between text and visuals is essential, because an overly heavy email that takes more than 3 seconds to load is often deleted by messaging.
Design responsive emails
Worldwide, 54% of internet traffic is happening on mobile! Creating emailing campaigns with mobile friendly emails has therefore become mandatory. Thus, make sure that your content adapts perfectly according to the different devices used. The text, but also the design, everything must fit on the screen and be displayed quickly.
Define the communication objective
The content must each email must meet a specific communication objective, and 1 single objective which can be a desire to:
Information, it is a question of sharing value, for example in a newsletter;
Prospecting, in this case we speak of cold emailing since you are contacting a person who does not know you;
Loyalty, you do customer relationship management ;
Promotion, you promote your offers and solutions.
Write structured and readable emails
It seems obvious, but sending pleasant to read e-mails with an up-to-date design is necessary for the success of your e-mailing campaign. Even if the message is important, do not neglect the visual!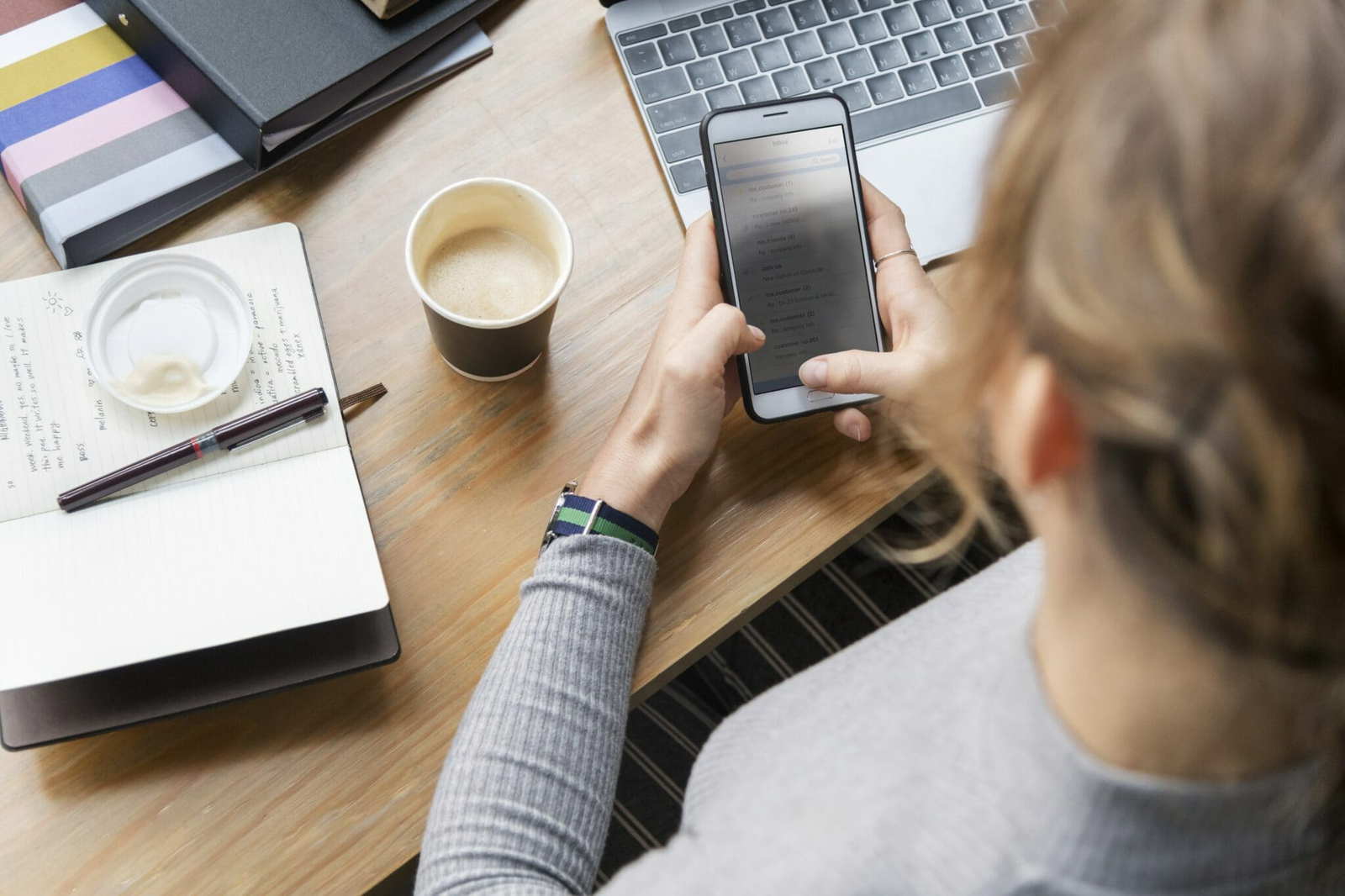 Thus, the colors used respect your graphic charter . They are in total adequacy with the values of your company and they do not hide the text. In addition, avoid placing a single large photo. Favor small visuals, which are more dynamic and less heavy to load.
The text must be structured, uncluttered and readable. So, as in an article, place titles if necessary. Jump to the line between each paragraph and if your activity allows it, add emojis to humanize the content.
Use marketing automation tools to improve performance
As we saw above, task automation software, also called marketing automation, makes it possible to quickly collect emails from potential customers. In fact, they have many other advantages for the success of your email campaigns.
A marketing automation tool is able to do all the so-called time-consuming actions for you. For example, it sends LinkedIn™ messages and personalized emails, collects contact details and telephone numbers, performs lead scoring and segmentation of leads. Marketing automation is therefore a powerful lever that allows companies to save time and improve performance!
How to write a marketing email that converts?
The subject of the email
The subject of the email the element that directly influences the opening rate. Indeed, with the name of the sender and the pre-header, the subject is the only information visible to the recipients before they decide to open it.
To make a difference, the subject of an email must be short and catchy. Indeed, your prospects receive dozens of emails a day, so as not to land directly in their basket, capture their attention and stand out.
Here are some tips for boosting your email subject lines:
Provide a short text: so that the entire object is visible on computer as on mobile, do not exceed 35 characters!
If your activity allows it, placing an emoji at the beginning of the object will catch the eye and make it stand out better.
Personalizing the object increases the opening rate by 22% ! It's a terribly effective marketing method to get recipients to relate to your content and click! In an email marketing campaign, personalizing the subject consists, for example, of inserting the prospect's first name using a tag[prénom] . But it can also be his city, his age group or information relating to his work.
To find more advice and examples of email subject lines, discover our article dedicated to this subject here !
The pre header
The pre-header contributes to obtaining a good or bad opening rate. This is the small line below the email subject. Thus the name of the sender, the subject and the pre-header are the 3 pieces of information visible before opening it. They are the ones that influence prospects to open or delete the content.
Taking care of your pre-header is simply setting the context, informing the recipients of the content of your e-mail. In a mobile inbox, a third line is dedicated to the pre-header, below the subject line while on desktop, it is sometimes directly after it. Thus the pre header of the email marketing must also be short and effective.
The content of the email
Writing the body of email marketing relies on copywriting techniques. This is the set of marketing methods that allow prospects to make a decision after reading the content.
Using copywriting makes it possible to obtain relevant messages that capture the reader's attention and encourage them to continue reading.
Take inspiration from the AIDA structure to write your marketing email:
Warning: Personalization remains a key factor that influences both the opening rate of the email and the customer conversion rate. Indeed, according to a recent study, 51% of customers are ready to spend more if a company offers them a personalized offer! Thus, to obtain an attractive return on investment, email marketing must have attractive and 100% individual content.
Interest: Take into account the needs and expectations of your customers when designing e-mails. Reveal an exclusive guide to best practices for finding btob customers, or a personalized newsletter containing a strategy to boost their sales, for example.
Desire: To make your contact want to become a customer, tell them the content of your offer and all the good reasons they have for investing in your solution. So list the benefits of your service and say why you are the most qualified company for it.
Action: In this last phase, it is a question of converting the prospect into a customer and for this, he must have the possibility of acting, of buying your product or of registering for your training, for example. Placing a call to action is essential so that the reader can easily become a customer.
Remember that each client has different goals and constraints. Adapt to each and your scale, bring them help.
The call to action
The call to action or CTA usually comes in the form of buttons or links that invite visitors to take action. For example, it can be a link to your website, an appointment, filling out a form or visiting the web page of your products.
The CTA is an essential element that must be in all marketing emails. It is often placed towards the end of the message, however several CTAs can be present in an e-mail, provided that they do not compete with each other!
Concretely, if a company is seduced by your brand and the products it offers, it clicks on the CTA present in the email. She then chooses to find out more about your catalog or to contact an advisor directly by e-mail or telephone.
Email marketing to conclude
Email marketing is an email written and designed to meet the expectations and needs of a target. Its objective is of course to convert the prospect into a customer, but also to pamper the customer relationship by sharing exclusive content, making contact or offering attractive offers. Here are the takeaways:
Collecting emails within the framework of the GDPR law is the first thing to do. Your marketing automation tool and your database allow this.
Segmenting your customers into a list allows you to better reach them by adapting your speech to their expectations.
Designing responsive emails is now mandatory to obtain an interesting opening rate.
Ensuring that your mailbox is secure and that your email does not contain prohibited expressions helps to avoid landing in spam.
Using marketing automation software is recommended to save time, improve performance and get rid of time-consuming tasks!
Your email should have a short, catchy subject line. The content must be structured and readable. Using copywriting is a plus to hit the mark. Do not forget to insert a call to action so that the reader can act if he is interested!
Email marketing to summarize in 4 questions
How to do email marketing?
To write a marketing email that converts:
Collect the email addresses of your leads then segment them according to different criteria. This is essential to identify their expectations and adapt your marketing discourse.
Make sure your emails don't contain banned words and meet security settings so they don't end up in spam.
Create responsive emails that adapt from one medium to another.
Define a goal for each email (and only 1 goal): share value, promote a blog post, offer a promotional offer, invite to make an appointment, etc.
Write an email with a short, catchy subject line.
Structure the content: it must be readable and contain a call to action.
What is email marketing?
Email marketing, or email marketing, is a strategy of writing and sending emails to qualified contacts. It is a question of exploiting this channel of communication in order to present your brand, your products, your services to your customers. Email marketing allows you to promote, inform about news, offer personalized offers and keep in touch with your customers.
What are the advantages of email marketing?
Email marketing allows you to communicate, inform, promote your business and offer personalized solutions to many customers. It is not a very expensive marketing strategy and moreover, it generates a good return on investment when mastered. In btob, email marketing is therefore widely used to strengthen the link between service providers and companies.
What is emailing?
Emailing is a direct marketing technique that consists of sending an email to a target, in order to make contact, present your brand, inform them of your news or offer a special offer, for example.