Want to improve your business performance? You have launched a new product on the market and you wonder if you will reach your objectives in terms of turnover and gross margin? Do you know the sales cycle ? The sales cycle is a central concept in marketing that defines the key stages in the sale of a product or service: start-up, support, maintenance and relaunch. In this article we give you specific advice to avoid the 5 mistakes not to make in BtoB.
What is the sales cycle or sales cycle?
The sales cycle is made up of the steps necessary to sell a product or service. The cycle begins after prospecting and ends with sales and after-sales service. It is made up of 7 distinct stages which are all business processes:
contact their prospect;
listen to him to know his needs;
argue to propose a solution;
respond to their objections;
make a commercial offer;
deliver the product or service.
Managing your sales cycle helps convert your contacts into customers and keep them coming back for new sales. By mapping your sales cycle, you can reorganize your sales team with the goal of growing your sales and your potential.
The B2B sales cycle
The B2C sales cycle, generally short or even instinctive, concerns only one person. In B2B, the purchase is more considered and often depends on a greater number of interlocutors. The bigger the company, the more complex the buying process becomes, but the bigger it can buy and raise the stakes. In B2B, you often have to write an estimate, deploy a complex sales pitch, go to several appointments, or position yourself on calls for tenders.
Depending on the size of the company, the level of urgency of its need, the complexity of the problem, the financial resources, the internal organization or even the personality of the decision-makers, each stage of the sales journey lasts from several weeks to several months. .
In this context, not taking into account the sales cycle in B2B therefore risks leading you to failure. Because how can you guide or help your salespeople if you don't know what stage your contacts are at? And how do you measure the performance of your sales force?
We will see that some errors are fatal, but in fact, what are they?
The commercial cycle: 5 mistakes not to make in BtoB
1. Not renewing your sales techniques
Technologies evolve and so do customs! Here are 8 sales techniques applicable in B2B so as not to weigh down your turnover :
The SONCAS method is inspired by Maslow's pyramid. It helps you identify a prospect's motivations based on rational (Security, Comfort, Money) and irrational (Pride, Novelty, Sympathy) behavioral data.
The SPANCO method is a classic sales technique. SPANCO is thus based on 6 stages of the sales cycle: Suspect (identify the target), Prospect (contact), Analysis (active listening), Negotiation, Conclusion, Order.
The definition of CAB (Features, Advantages, Benefits) is to identify and state powerful arguments that meet the expectations of your target. This tool also structures your sales pitch.
SPIN selling focuses on listening to the customer. This consists of asking the customer 4 questions on these 4 aspects: Situation, Problem(s), Implications, Need pay-off (results), in order to guide him towards the purchase decision.
Challenger Sales : the salesperson deploys tools to educate the prospect/customer by following a personalized approach (insight selling) that will lead the target to change its vision of the world.
Consultative selling (Sandler) : the salesperson perfectly masters his subject to meet the needs of the customer. He establishes a relationship of trust and plays the long-term relationship by placing the customer at the heart of the sale.
The Selling Solution : its definition is based on the solution that its services can offer to the customer's problem, instead of its product itself.
Incoming sale : the salesperson lets the prospect come to him and not the other way around, in particular by adapting marketing materials (video, telemarketers, etc.) and by distributing relevant content. The role of the salesperson is no longer to sell, but to advise his prospect by putting himself in his place.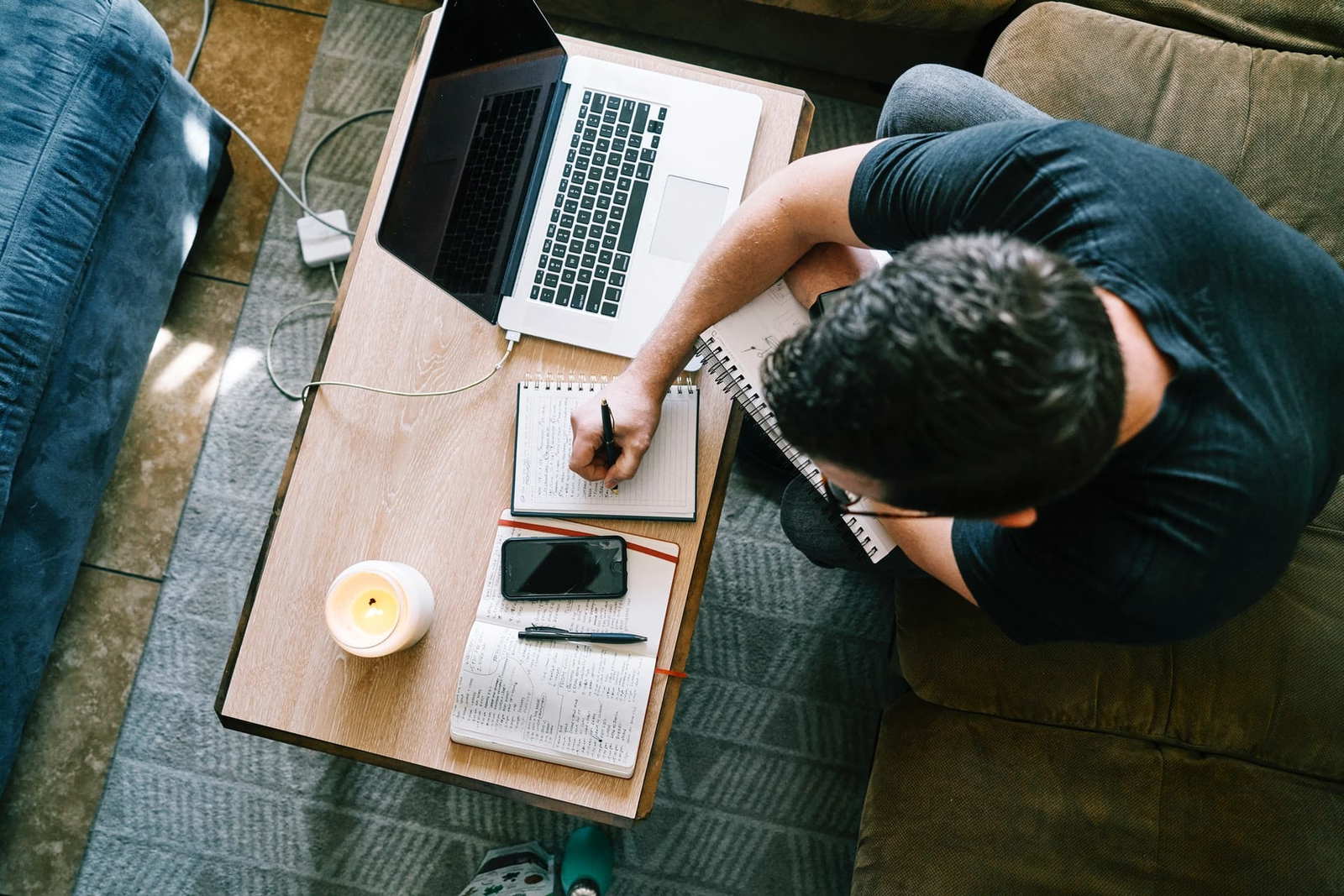 Marketing methods have been developed by sales pros, it would be a serious mistake not to know them for the management of your team. To deepen and learn new sales techniques, read our article on BtoB sales techniques
2. Not looking after your after-sales service and building loyalty
Who says sales cycle, ideally says the start of another cycle at the end of the previous one. We know that a company loses an average of 20% of its customers each year, so loyalty is a major issue.
Loyalty is played out throughout the user experience that your customer experiences in the sales cycle. But it is above all your after-sales service that makes the difference. It must live up to the ambitions of your company: provide crucial services to customers, remain their guide even outside of sales cycles…
Retaining a customer is a key action in the development of your business and its profitability: retaining a customer costs up to five times less than winning a new one!
To build loyalty, offer your customer a little more than what he expects: original packaging, gift product, bonus, free delivery… Indeed, we have entered the era of hyper-personalization, everyone is hoping for a unique treatment.
For this purpose, you can:
Conduct a satisfaction survey to identify areas for improvement. In addition, asking your customer's opinion adds value to it.
Take advantage of holidays and special events to maintain contact with companies over time. Offer something to your customer without expecting anything in return.
Ask your most loyal customers to recommend two or three others who might be interested in your offer.
3. Not using digital tools
For forty years, a set of digital tools has increased commercial efficiency : application, software, website. And it's only accelerating.
Today we are talking about BIG DATA . Depending on your needs and your sector, it is catastrophic not to use the software resources and applications available on the web for the management of your sales cycles.
A word on BIG DATA: today, more than 20 billion connected objects in the world generate gigantic flows of data every second. Use artificial intelligence: it serves business strategy! and machine learning improves the customer experience over time.
CRMs
CRM (customer relationship management) software does a lot of the administrative work for your sales teams, so they can focus on the customer relationship itself. This is a huge time and value saver. The CRM automates the management and facilitates the analysis of the data of your prospects and customers:
detect the hottest leads (for example with lead scoring );
identify at what stage you are and what commercial approach should be taken with each customer;
visualize the results of your commercial actions on purchasing behavior.
Examples of CRM software: Axonaut, Freshworks, Hubspot, Streak, Pipedrive, Salesforce PME, and the free CRM template on Google Spreadsheets (equivalent to Microsoft Excel).
Websites and social networks
Even without doing e-commerce, an interesting website or blog is a way to attract leads and gently transform them into prospects (we talk about inbound marketing ).
Social networks have become allies of commercial prospecting . You can distribute relevant content there, by participating in discussion groups, by telling the story of your company through portfolios and posts. It is an inexpensive channel for your market research, or advertising, and which allows effective targeting thanks to the precision of the search filters.
Not using LinkedIn™ yet???
Better than a software to conquer your place of leader, there is LinkedIn™!
Why ?
Because :
Want to integrate LinkedIn™ into your business routine? Do you want to use the power of the professional network and increase your turnover tenfold? Contact us by choosing the slot that suits you in the agenda below!
We will see right after, the importance of mapping your sales. The free software Lucid Charts is a good way to do this, or PowerPoint, but the list is long of tools for mapping the customer experience: see the geekflare.com site on the subject.
4. Not realizing that your sales cycle is complex
This mistake can cost you dearly because without knowing the sales cycle you or your employees risk becoming exhausted in time-consuming activities and sterile actions.
The sales cycle is a complex process. It includes prospecting , negotiation , closing and management of customer accounts. To master it, set up guides, internal processes: instructions, ready-made files, road-maps and anything useful to automate tasks and optimize your team's working time.
You can specialize your salespeople, because companies that divide roles among their salespeople have better results. But your organization must depend on your own analysis.
Measure your sales cycle taking into account the buyer journey. And this time depends on the complexity of the problem of your prospect and the size of his company, the number of people in charge of the decision. By adding up the time spent in Awareness, Consideration and then Decision, you get the total duration of the B2B sales cycle.
To model your sales cycle, it is best to audit your employees:
Ask them questions about all the stages of the cycle, so as to know precisely what actions are carried out, at what rate, in how long, with what techniques and with what efficiency.
Document yourself well in advance to create the most complete questionnaire possible about their practices.
Mapping is the dashboard of your strengths and weaknesses in the sales cycle. And it is essential for your action plan and to improve your performance.
5. Don't try to speed up your sales cycle
Once you know the stages of your sales cycle, it would be a shame not to try to shorten its duration. You can act on different aspects of the cycle:
Qualify your prospect
If you are positioning yourself on a range of very expensive products, you need to know the prospect's budget. Imagine spending months seducing a company only to find that your services are well beyond their means!
With the BANT method, you give your salespeople the opportunity to quickly qualify your prospect in four effective questions about Budget, Decision Makers (Authority), Need (Need), and Time.
Target your prospect
Today, any sales strategy is based on the buyer persona , the ideal customer.
Targeting your prospects consists of evaluating their proximity to your persona, and their position in the path to purchase. Targeting also means knowing the specific problems and needs of your prospect.
A CRM tool will be used to automatically determine an immature prospect for the act of purchase, or detect the moment for the proposal of an offer.
Feed the prospect's thinking
If you don't do anything to change that, a "cold" prospect always ends up forgetting about you. It is therefore necessary to know how to cultivate his interest and to be his guide towards the purchase decision. For this, a technique exists: lead nurturing .
Train your sales reps in Sales Enablement
We know that salespeople lose efficiency because they only spend 35% of their time selling and they don't always follow a business strategy.
Thanks to a simple training plan, and the concept of Sales Enablement, your salespeople will give the best of themselves and return to success.
By acting on all these aspects of the sales cycle, and on your sales force itself, you will accelerate the sales cycle and thus allow you to sell your products and increase your business.
At what stage do sales most often fail?
At first glance, most sales fail at closing, when you receive your prospect's definitive answer. But in reality, your failure occurs upstream. Let's try to understand better.
Prospecting: indeed, without leads or prospects, there is no sale. Do you want to find appointments with qualified prospects? Take some time to discuss with a Proinfluent advisor for a strategic session .
Contact: poor preparation can lead to a fiasco as soon as contact is made. This can be due to poor targeting, choosing the wrong channel or also a lack of responsiveness.
Qualification: you have to listen. You cannot force a purchase from a prospect who has not yet realized their need. Know at what stage he is in his buyer journey.
Argument: Be convincing. Don't forget to offer a credible solution to your prospect's problem.
Objections: think about the probable objections otherwise your prospect may prefer the competition. If it's a question of price, inform him of the return on investment, if a new technology scares him, plan appropriate responses to reassure him (training, support, etc.)
Negotiation: without lowering the margin, the salesperson knows how to make an interesting offer. And if you have botched the preliminary prospecting, you risk ending up with a prospect convinced by your offer but who does not have the financial means to buy now.
Finalization: and there we finally arrive at the closing and signing of the contract. This usually fails due to gaps in steps 1-6. But how to fail if everything has been done well before?
Sales cycle, in conclusion
The sales cycle consists of 7 stages from prospecting to signing the sales contract:
Contact.
Listening to customer needs.
Proposal for a solution.
Handling objections.
Commercial offer.
Closing.
Realization of the service.
5 mistakes to avoid in b2b:
know how to renew your sales methods;
take care of the customer after the sale;
use digital tools;
understand that their sales cycle is complex;
try to speed it up.

A failed sale can occur at any stage of the cycle.
Sales cycle, to summarize in 5 questions
What is the sales cycle?
Sales cycle definition : the sales cycle is a multi-step process that includes the phase of canvassing, negotiation, contract signing and customer satisfaction.
What are the 7 steps of the sale?
Once you have detected a future customer, the sales cycle begins:
Getting in touch.
Listening and questions, learning what the customer needs.
Argument, propose a solution.
Response to objections.
Negotiation, commercial offer.
Signature of the sales contract.
Service: delivery, installation, service… Then you follow your customer and build loyalty in order to start a new sales cycle.
What are the steps in a sales process?
The sales process is a series of steps, taken by a salesperson, from market research to the sale.
The number of steps varies according to the sector of activity, the products as well as the prospect, but three main phases of the customer journey are determined:
raising awareness (or discovering one's needs);
consideration (when people are interested in your products);
the decision of a purchase to solve his problem.
Understanding the complexity of the sales cycle and mapping it allows the implementation of a commercial strategy and thus increases the probability of a purchase.
Long or short sales cycle?
The differences in the length of the sales cycle are in the number of leaders in the company and the stakes. The steps are more or less complex.
Long sales cycle:
Expensive product/service.
Important issues for the client.
Big company, many decision makers.
Purchase process of several weeks or months.
Need to develop the commercial relationship.
Short sales cycle:
Cheap product/service.
Finding superficial information.
Small businesses and individuals, single decision maker.
Spontaneous purchase, short reflection.
What is the sales cycle of your BTOB product?
In business to business (BtoB), the steps are often longer than in BToC:
Prospecting: whether active (outbound marketing) or passive (inbound marketing), prospecting is also done on professional social networks.
Contact: find out about your prospect before making an appointment, then qualify him by determining his means and the level of urgency of his needs.
Presentation: showcasing your product, arguing.
Cultivate the client's interest, mature his thinking (lead nurturing).
Close the sale.
After-sales: customer support to build loyalty, obtain recommendations and maximize their chances of starting a new sales cycle.