Do you want to sell more in BtoB thanks to effective sales techniques? It is sometimes frustrating to have a quality product or service to offer and not be able to sell it. This is why it is essential to master the right methods to increase the number of prospects who take action. What are the effective sales techniques in b2b? Discover them in this article.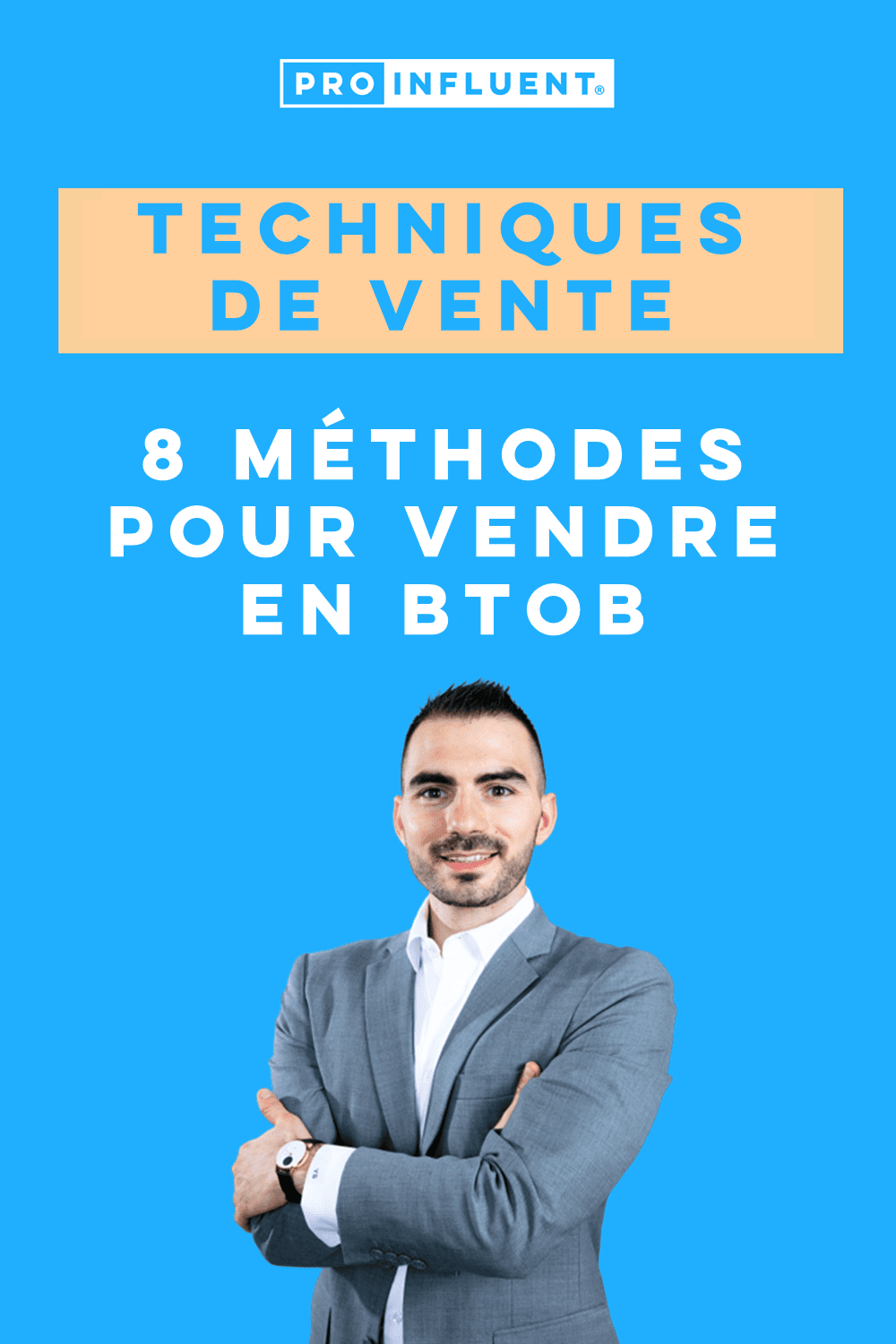 What are the different sales techniques?
ADAPAC
The ADAPAC method makes it possible to properly structure a sales interview . It is composed of 6 key steps as follows:
Approach: the very first step, which consists of establishing an environment conducive to dialogue with the client.
Customer discovery: this is where you learn the most about the customer, their expectations, their blockages. This already gives you an idea of how to approach the next step.
Start of proposal: you have enough information to advance a start of proposal adapted to its needs.
Proposal: more details about your proposal, how and at what levels it can be more than useful to the client.
Argumentation: you now face the client's objections and uncertainties. Listen to his reluctance to show him that you understand his problem, and that you can help him.
Conclusion: the interview ends successfully and you can proceed to the signature.
This simple and effective method is ideal for all salespeople. It makes it possible to not neglect any aspect of the sale, without overloading the mind of the person who applies it.
HIS CASE
The SONCAS technique is based on the definition of the personality profile of the clients , in order to be able to approach them from the angle that best suits them.
Here are his 6 key points:
Security: introduce elements to reassure your prospect such as a "satisfied or refunded" guarantee;
Pride: put forward your interlocutor by asking his opinion or by praising his successes;
New: show how your solution/product is latest generation and innovative;
Comfort: insist on ease of use or installation;
Money: mention the return on investment, this prospect needs to be reassured that he will not lose his money;
Sympathy: Build a relationship of trust with your potential customer.
In recent years SONCAS has evolved into SONCASE. The last element (E) added is Environment. In this case, you are dealing with a customer concerned about the ecological impact of his purchase.
CAP
The CAP method is based on 3 elements:
Characteristics: specific information about the offer or product you are offering.
Advantages: the positive points of this offer, what it can bring to the customer.
Evidence: more than just arguments, the facts that confirm these benefits and resonate with customer expectations.
This is a sales technique that makes it clear to your prospect that the profits you promise him are not just there to sell, but that you really have something to say. This is one of the sales techniques that every salesperson must absolutely master, both in the implementation and in the application.
SPANCO
The SPANCO method consists in having a precise follow-up of the entire sales process , from the first contact to the conclusion of a sale . The latter is a kind of roadmap for converting simple prospects into customers. It is largely based on the analysis of Key Performance Indicators (KPIs).
Here is the meaning of this acronym:
Suspect: this step allows you to define a non-exhaustive list of people who have interacted with you in one way or another. These people are your potential prospects.
Prospect: here, according to the data obtained on these people, you are able to filter the individuals who are quicker to finalize a sale, for example.
Analysis: the moment of your first contact with your prospects, and especially the moment when you discover their real needs and blockages. You also collect the information needed to improve your database.
Negotiation : delicate stage during which you will show the customer that you understand his problem, and that you are capable of providing an effective solution. Prepare a pitch in advance in order to easily bounce on objections, and to ensure that your solutions have the effect of a revelation to the client.
Conclusion: it's time to do business! Now you need to lead the customer to signing or buying.
Purchase offer: the final stage of the sales cycle during which you build customer loyalty by continuing to follow up after signing or purchasing. This is where it is important to show the customer that he was right to do business with you!
BEBEDC
The BEBEDC technique allows you to quickly identify the customers with whom you are most likely not going to close.
Why ? In order to waste as little time as possible.
How? 'Or' What ? By qualifying the financial needs as decision-making of the prospect.
It revolves around the following 6 points:
Need: precisely define the customer's need. It is necessary to give a technical character to this need, not just to name it.
Issue: what the signature or the conclusion of the sale (or not, for that matter) entails for the customer and his activity.
Budget: determine the financial possibilities of the customer to find the offer that best suits him, all through several questions. Tact is essential so as not to put off your interlocutor.
Deadline: it is important to place in time the moment when the customer decides. If the deadline is not well defined, it can result in a colossal waste of time for you.
Decision-makers: knowing precisely who among the people involved in this process has the end of the story. Let's not forget that only the decision-maker can decide. If possible, you can prepare a list of the collaborators of your interlocutor in advance.
Competitors: entities that may have contacted your customer before you for business, or even in parallel. Ask the right questions in order to obtain information and why not get your card out of the game by offering the most objectively interesting offer!
SIMAC
SIMAC stands for:
Situation: precisely determine the client's situation according to defined parameters, find and propose a solution to their needs. In general, the SONCAS method can help in this step to find exactly the needs in question.
Idea: following the definition of the current context of the client, you will now arouse the interest of your interlocutor by putting forward an idea that allows him to already project himself. This idea must be formulated in a short and concise manner but must touch the interlocutor.
Mechanism: concretely explain the effectiveness of the solution you are proposing. The CQQCOQP method is a great ally for you to do this.
Advantage: mention all the positive points of your offer, its benefits. This step is important because your client does not adopt a solution that does not include at least some advantages over the many others he may have already received. Bet if possible on advantages that only you are able to offer him.
Conclusion: for this step, it is a question of asking the client how they feel about the argument , the offer made to them. Through questions, you lead the customer to make a decision.
This commercial technique makes it possible to have a very well-structured speech and to deal with the objections of prospects in advance. It's one of the best ways to manage the sales process . Because it requires knowing how to play on the context and to adapt to each individual, it is rather recommended for experienced people.
SPINS
The SPIN method, also called "SPIN SELLING", is based on the gradual gain in confidence of the prospect in front of you. Here are its 4 fundamental points:
Situation: ask questions to learn more about your potential client's business;
Problem: understanding what is bothering your prospect;
Implication: make your client feel the consequences of his potential inaction;
Need-payoff: highlight the advantages of going through your solution.
CAB
CAB is close to the CAP technique , it takes into account these 3 elements:
Features: Information about what you offer, what the solution can do for the customer.
Advantages: the points that make your offer better than others, for example additional features. Again, the more exclusive to your offer, the better!
Benefits: the reasons why your customer should not even hesitate any longer, which will make their sales take off and boost their business.
This technique is based more on the emotional side than CAP.
What are the stages of commercial selling?
Step 1: preparation
To put the odds on your side in your sales process, start by preparing yourself well.
1.1: the frame
The best thing is to develop a reusable standard pitch with each prospect. This is to prepare you for the commercial sale and the goal you have in mind. The more you have anticipated different scenarios before finding yourself in front of your customers, the more likely you are to be able to sell them your offer.
1.2: objections
There is no perfect entry-level offer for all customers: most have objections. Good preparation is required to know how to manage the various objections.
1.3: knowing your customer
To prepare your pitch, start by making a list of the important points for your prospect's company. Once that's done, it's time to imagine the questions you might have to answer. To help you prepare for your presentation, it may be useful to consult case studies.
Step 2: making contact
Contact should be conducted in the most professional manner possible. First, introduce yourself to your client and ask him if he is available to see you. If you have an appointment set, plan to arrive there in advance to discuss with the people who receive you. It gives you time to relax. It's also a way to reassure your client about your punctuality, a sign of reliability. Once you're in front of him, frame it by remembering who you are and what you can do for him.
After taking care to explain the reason for your visit, it's time to move on to the next step: identifying your client's needs.
Step 3: Identify your prospect's needs
For this step, ask open-ended questions of your interviewer .
What does your typical day look like?
This question allows you to get to know the reality of your customer and therefore to know whether or not he needs your product. Once you have this information, you are not offering them a product that is not suitable for their needs. Nowadays, several companies apply this method in order to put the customer and his real needs at the heart of the organization. We then speak of customer centric selling.
What tasks do you perform regularly?
By asking this question, you become aware of the precise activity of your client. Once you have this information, use it to adjust your pitch to his profile.
What are the main obstacles to the development of your activity?
The answer to this question allows you to pinpoint what frustrates him, the problems he wants to see resolved. This shows you the obstacles they encounter in their business. You then have valuable information to offer him a suitable solution to help him solve his problems and develop his business .
How do these obstacles impact your business?
This question is more specific than the previous one. It invites your interlocutor to deliver concrete elements on the direct impacts of the malfunctions encountered. Use it to adapt your speech and thus improve your conversion rate.
These questions serve to give you a clear idea of what your client is doing, their problems and their real needs. Once you have a clear understanding of your client's current situation, you can determine if you are in a position to help them.
Step 4: Convince your potential customers with a compelling sales pitch
Now it's time to move on to the sales pitch. The latter must be personalized to the client and adapted to the context. To maximize your chances of hitting the mark, involve the customer as much as possible. To write your sales pitch effectively, it is important to know:
Customer issues and needs ;
The product you want to offer him;
The comparison between your product/solution and the one they currently use;
The argument most likely to convince the customer to choose your offer.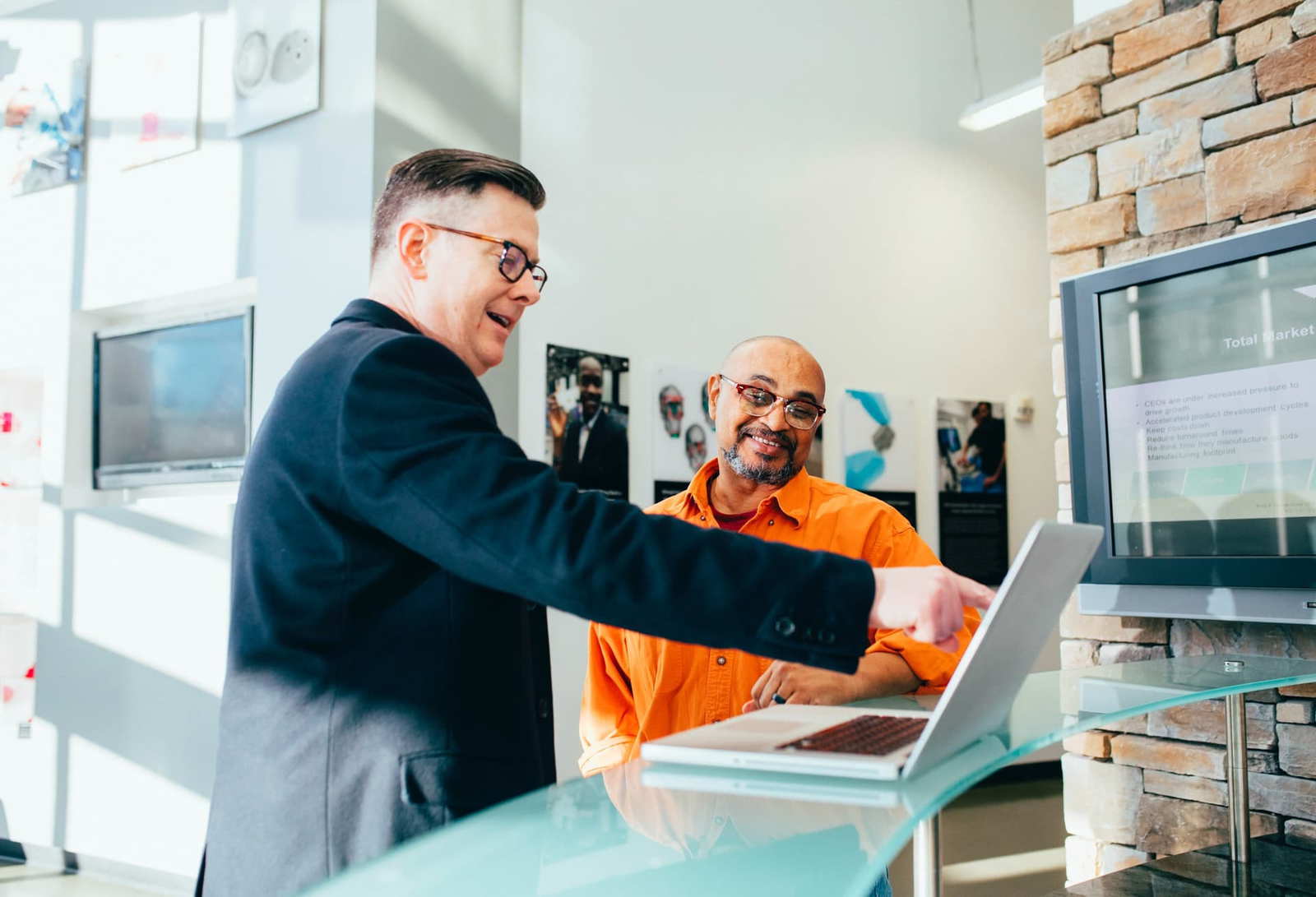 Then all you have to do is unfold your argument. During this time, the customer must be able to appreciate the benefit of your proposal. Use a convincing and persuasive tone in your speech. This allows you to gain the customer's trust and engage them as much as possible.
Step 5: Address your prospect's objections
Each client has different reservations. In sales, these are called objections. To address them correctly, you need to know the main reasons why the customer does not decide to buy. To do this, learn to hear your client's comments. The most common objections are:
Lack of time or energy;
Fear of risks;
uncertainty;
The lack of interest.
Each objection corresponds to a specific argument. To find these arguments, keep in mind the client's objectives, interests, fears and doubts. To do this, listen to him and ask him questions.
Lack of time or energy:
In general, people are afraid to change products because they are afraid of wasting time discovering it. Show the customer that your product is easy to use and does not require a lot of energy to set up.
Fear of risk:
Your client is afraid of making a mistake when choosing your solution. He thinks it might be safer not to change anything. Make the customer understand that your product protects them against risks.
Uncertainty:
The customer does not know where to go or where to start. He doesn't know which way to go. He needs someone's guidance to point him in the right direction. Show the customer that you are the one who can help them find the best solution.
lack of interest:
The customer is not convinced that your product is useful to him. He does not see where his interest is. It is therefore essential to make the customer understand that the resolution of his problem is at the center of your concerns: question him, make him feel involved. And above all, make him understand that you have clearly identified his needs, his aspirations. Show the customer that you fully understand his expectations, and that as a result, you are really capable of helping him overcome his blockages, of supporting him in the development of his sales or his activity.
Step 6: Manage the negotiation well
Negotiation is a process of listening, persuading and deciding.
To be sure to listen to your prospect and show it to him, ask him open-ended questions.
Pointing out what you heard and repeating what your prospect said is also very helpful. Never interrupt your prospect. Don't try to sell to your prospect when you chat with them. Let him speak. Listen and pay attention to what interests him.
These are the most important points to keep in mind to properly listen to your prospect.
To negotiate well, it is also very important to show that you do not need to make this sale per se. All the better if it works, but you must not give the impression to your client that you are desperate. It's like this: the human does not trust those who need something intensely.
Step 7: Close the sale
Find out how to approach this last step of the commercial sale in the next part.
What is the conclusion of sale?
Closing the sale is the final step in the sales process . It can be pretty much successful or fail. But what is a successful closing? Well you don't need to be a professional seller to know!
Knowing how to conclude a commercial sale means knowing how to listen to your interlocutor to make him understand that he has an interest in accepting your offer.
If you've done everything right before this step, closing should be the easiest part of the sales process. Indeed, after your customer has become aware of all the benefits of what you have to sell him, he should have no trouble saying yes.
There is still some techniques to successfully close a sale. Discover 6 closing techniques without further delay!
1. The done deal technique
The latter requires an unshakable belief in your product but also in your own abilities as a seller. It consists in effect of acting as if the potential customer has already made his choice: he is going to buy. Thus, you are not going to ask him if he has decided to buy or not, but rather what quantity he wants, when he wants to be able to benefit from the solution you are offering. However, this requires a certain know-how and a hint of tact. We must remember this: keep a very calm tone, and in no case show aggression!
2. The test technique
If you offer your customer to take your product home, it will be difficult for them to return it to you as long as they have a real interest in your product. It is therefore very often appropriate to offer your prospect a free trial of your product or service for a few days. There is a good chance that he does not want to part with it at the end of the trial period: you then earn an additional sale!
3. The balance sheet
Very often, the sales process is spread over time, sometimes too much. This can confuse some prospects, who have too much information to really know what the interests of what you're selling are. The ideal way to remedy this is simply to make a list of the main advantages of taking action. Indeed, if he does not know clearly what advantages can be drawn from your product, he is very unlikely to buy.
4. The ladder technique
The ladder technique begins by probing the prospect's level of interest. To do this, be very cash: ask him how interested he is in your service or product! Suggest that they place their interest on an appreciation scale or rate it out of 10. If he's mixed, ask him what's holding him back and seek to overcome his objections. If you're good enough, then there's a good chance you'll tip it the right way. In any case, remember to ask your prospects what put them off or what convinced them. Collecting this type of impression allows you to gradually improve your sales process as a whole.
5. Role reversal
Reversing the roles makes it possible to place the prospect in a situation of requester. To do this, talk about your ideal client and press their differences with the person in front of you. Why do that ? Because it shows your prospect that you're not desperate, that you don't need the sale per se. Indeed, a BtoB salesperson who seeks too much to convince can sometimes seem suspicious.
Through role reversal, rather than trying to force the sale and insisting on why your prospect is the perfect customer to benefit from your solution, you simply trust your product.
Don't use this technique when your prospect is already very excited.
6. "Take it or leave it"
A little in the same vein as the technique of closing the sale of role reversal, it allows you to place your prospect in the situation of the applicant. By making him a limited time offer or giving him a final price, you let him know that he won't have a better opportunity. If he is afraid of missing something if he waits, he can be encouraged to buy quickly.
What are the benefits of technical sales training?
Sales course
A course on sales allows you to assimilate all the fundamental knowledge of the subject. Unlike self-study, you are sure not to miss fundamental points. Following a course built by professionals is to ensure that you progress quickly and sustainably.
The training has two major advantages:
1. Access to quality lessons, transmitted by experts in the field. The logical and intuitive organization of the lessons greatly facilitates your learning to sell.
2. Save time by simply having to follow a plan rather than having to engage in a long and painful phase of risky experimentation. In addition to ensuring you have access to high-quality information, you avoid wasting time searching for the right sources of information and unlearning notions that are already outdated or incorrect.
Mastering sales techniques
By following training in sales techniques, you learn the art of persuasion in record time. Mastering sales techniques means both knowing all the most important steps in this area and knowing how to manage each of them to perfection.
What Proinfluent can do for you
In order to set up an effective prospecting strategy via LinkedIn™ , Proinfluent trains you or your sales representatives on the subject. The Proinfluent Method is the most complete support in the French-speaking world to be autonomous in your LinkedIn™ prospecting over the next few years!
The Proinfluent® method, what is it again?
This is what every professional, company, consultant, freelancer, commercial needs. This is training that allows you to:
generate a steady flow of BtoB customers sustainably without paying for advertising;
save years by automating part of your prospecting without losing quality, which saves you the equivalent of 2 full-time salespeople prospecting for you every day;
have a LinkedIn™ profile that converts visitors into leads ;
increase your visibility and that of your company to collect qualified prospects;
expand your network and become essential in your market;
benefit from a tactical method to focus on the only important actions to prospect and win customers with LinkedIn™.
Want a steady flow of customers? Don't wait any longer, make an appointment with a Proinfluent advisor !
Sales techniques, in conclusion
There are many sales techniques: the important thing is not to know them all but to master some of them, those that are best suited to your profile and your company.
The commercial sale can be broken down into 7 key stages:
The preparation.
Making contact.
Identifying the prospect's needs.
The argument.
The address of objections.
The negociation.
The closing.

It is largely based on communication. The right closing techniques can greatly increase your conversion rate. There are 6 main ones to master:
The technique of the done deal.
The testing technique.
The balance sheet.
The ladder technique.
The reversal of roles.
The "take it or leave it" technique.

Training yourself in sales can radically change the efficiency of your business: this is something to pay close attention to if you want to succeed!
Sales techniques, to summarize in 4 questions
What are the different sales techniques?
Active listening ;
The SPANCO technique;
The CAB method;
The SIMAC technique;
The SONCAS technology.
What are the 7 steps of the sale?
The preparation.
Making contact.
Identifying the prospect's needs.
The argument.
The address of objections.
The negociation.
The closing.
What is the CAB method?
The CAB method is an acronym for a sales method so the letters stand for Features, Advantages and Benefits. This sales technique is one of the easiest to organize your sales cycle .
How to master sales techniques?
To master the different sales techniques , focus on one at a time. Once you can easily play with it, move on to the next one. Once you know a few of them, you can already establish a smooth sales process that, if you are methodical, will help you complete all your sales.