Is your site's conversion rate too low? You don't understand why you are losing so many customers? Have you identified the blocking points in your customers' path to purchase ? What is a good marketing funnel ? How to implement it successfully for your business? So many questions that we will address in this article. Here are all the secrets of an infallible marketing funnel. Be careful !
What is a conversion tunnel? What is funnel marketing?
The marketing funnel , also called customer journey in French, is a diagram that represents the stages through which a customer passes before the purchase. It begins when he discovers the brand and ends with the conversion. The steps should all be well thought out so that you don't lose the prospect in the process.
An optimized buying journey is the key to success in digital marketing. As you can see in the diagram below, the marketing funnel takes the form of a purchase funnel , because as you go along, the number of people decreases to keep only those who are really interested in your service.
Not every visitor to your site can turn into a customer, that's a fact. However, a well-thought-out marketing funnel can maximize your conversion rate. To lose as few leads as possible through the stages of the funnel, you have to understand how they work and identify the key points of the journey (thanks in particular to the KPIs that we list at the end of the article).
The marketing funnel scheme is based on the AIDA method defined by Elias St. Elmo Lewis in 1898. This model describes the stages a consumer goes through before buying a product: Attention, Interest, Desire and Action.
Discover now the different stages of the marketing funnel and the keys to optimizing your purchasing journey .
What are the stages of the marketing funnel?
1. Awareness: Discovering your brand through one of your blog posts, webinar, email marketing, advertising or other touchpoints.
2. Interest: The visitor wants to discover more and shows interest in your business, for example by visiting several pages of your site or by subscribing to your newsletter.
3. Consideration: The prospect inquires about your product or service and its characteristics.
4. Intent: The prospect is seriously considering buying your product, so they can add it to cart, contact your sales team for more information, or request a demo.
5. Evaluation: The prospect considers all the information obtained, compares your offer to that of your competitors and decides if it is the one that suits him best.
6. Purchase: This is the last stage of the purchase journey, the prospect turns into a customer. Thereafter, do not neglect customer satisfaction and loyalty.
These steps are also grouped into 3 main phases:
TOFU (Top of the funnel): first step.
MOFU (Middle of the funnel): stages 2 and 3.
BOFU (Bottom of the funnel): steps 4, 5 and 6.
How to optimize your marketing funnel? At each stage of the marketing funnel, you activate different marketing levers and strategies to reassure the prospect. The goal is to convert as many prospects as possible into customers. In the rest of the article, we reveal all the points to optimize, step by step, for a successful marketing funnel.
Let's detail each step together and see the blocking points that can prevent prospects from going as far as buying.
Do you want to fill your calendar with prospects ready to be converted? Make an appointment with a Proinfluent expert who will do a free commercial audit of your situation .
Step 1 of the marketing funnel: awareness, the first contact with the brand
Take for example a prospect named Marc. He works for a company that offers to manage the accounting department of small businesses. He is looking for solutions to gain visibility through digital and therefore attract new customers.
Top of the marketing funnel: awareness of the future prospect
Marc has just become aware of his problem and is looking for a solution to remedy it. He doesn't necessarily know what he is looking for precisely (advice, tools, someone to support him, etc.), so he starts looking for information.
His first instinct, like more than 70% of buyers, is to go to Google and type his problem in the search bar. This is where you come in! Or not…
Marc comes across a Google results page (SERP) that matches his query.
If you are well positioned, that is to say in the first 3 Google positions , where more than half of Internet users click, Marc lands on your site. Otherwise, he will probably visit the site of one of your competitors which is better referenced.
So, have you worked on your SEO (organic referencing on Google) to reference your site in the first positions? Have you put in place a good SEA (paid referencing) strategy to stand out in the first results? That's what makes all the difference. This is the start of a successful marketing funnel .
How to optimize stage 1 of the conversion funnel?
The awareness stage is all content that appeals to potential new prospects, that makes your brand known and loved.
This therefore involves search engines, which play an essential role, but also other acquisition channels . Social networks can also attract many visitors to your site, as can email marketing or affiliate programs.
We advise you to write a clear and adapted message to retain a qualified target: use of the right wording and the right arguments.
Here is the list of contact points to take into account to boost your visibility:
Learn how to generate leads on LinkedIn™ from an expert!
How to arouse interest? Create engaging content that inspires potential prospects to discover your brand.
On social networks , create concise and incentive content , you have to go straight to the point. For a blog article, write a quality and complete text, which answers all the questions of Internet users. Also design your site in a clear and easily understandable way so as not to lose the visitor.
In short, broadcast unique content that inspires, guides and makes visitors want to join your brand.
Tips to lose a potential prospect in seconds:
The first stage of the marketing funnel is essential. This is the first impression you give to a possible future client. You don't want to miss it!
Not to do :
Disseminate a non-impactful message (for example a meta-title and/or a meta-description that is not catchy enough on a SERP, an uninteresting post on social networks, etc.).
Having a slow site (on average, a user waits 2 seconds before leaving the site if the page is not loaded).
Display content on a page of your site that does not correspond to what you advertised.
Take care of your image, the functionalities of your site and your content!
Stage 2 of the marketing funnel: interest, successfully engaging the visitor
If you have properly optimized the first step of the marketing funnel , Marc clicks on your link and lands on your landing page. There, it begins to discover your content. The challenge at this stage is to keep the reader's attention and arouse their curiosity.
Optimize stage 2 of the acquisition funnel
To begin with, the content of the page must be in line with what you mentioned on the SERP (so pay attention to search intentions) or via another acquisition channel.
Other elements are also to be taken into account, such as the design of your site which can lead a user not to continue his visit.
This is a key step for acquiring leads. If Marc appreciates your content (cold prospect), he will be inclined to engage.
For it :
Write a copywritten message to entice your reader and engage them to follow through.
Optimize the user experience (UX) and consider optimizing the mobile version of your site.
How to engage the reader?
If all goes well, this step corresponds to the generation of a new lead . It is still necessary to put in place the necessary actions to keep the Internet user captivated and to recover their contact information. Once Marc has read your page and found it very interesting and clear, he must be engaged to turn him into a prospect.
To encourage him to enter his email address, offer the prospect:
to subscribe to the newsletter to receive your articles and your advice to help him progress in marketing;
free content giving him access to the keys to success: white paper, e-book, case studies, analytical report, podcast, etc. ;
to obtain a promotional code;
a demonstration or a free trial.
You can also highlight other similar content so that Marc realizes how useful your brand and your advice are to him. For example, if he read a blog post titled "How to set up an influencer marketing strategy", offer him blog posts on the same topic. This helps to make them want to subscribe to your newsletter more.
Your prospect is now identified and it's time to set up targeted marketing actions (email marketing), this is a lukewarm prospect.
Step 3 of the marketing funnel: consideration, highlighting your offer
This is the stage where Marc analyzes the characteristics of the product or service you are offering. He must fully understand your offer, do not leave any vague point, at the risk of losing it.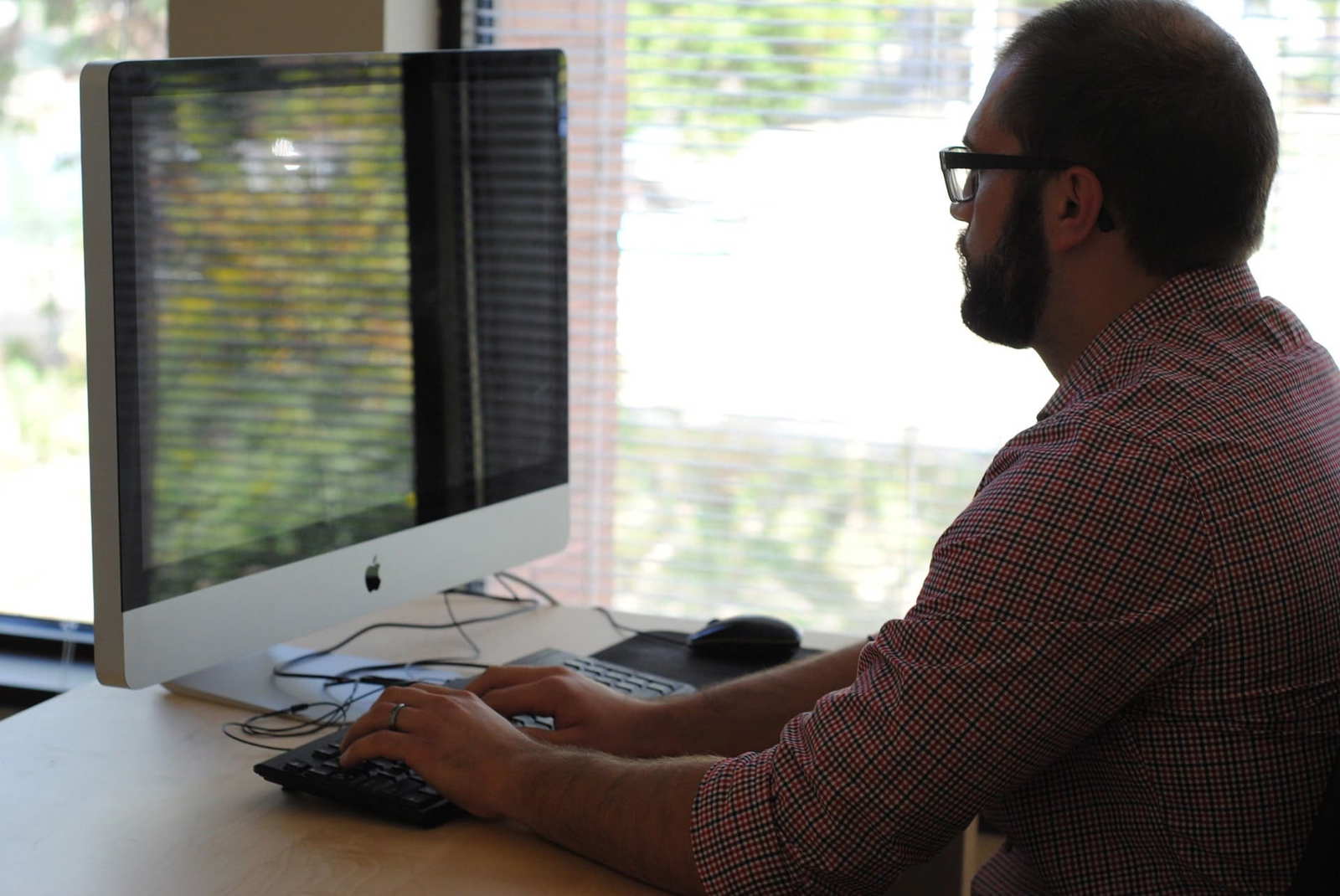 On your sales page (landing page or product sheet), take care to answer all the questions that Marc may have and to give as much information as possible about the product.
Prospects are mostly looking for a value proposition. Also highlight what differentiates you from the competition and what you have to offer them in a concrete way.
For a convincing sales page, you need:
Clarify your offer: only one commercial offer per landing page, with all the necessary details, without superfluity.
Clearly state the benefits to the prospect.
Include visuals of your product.
The video format works well enough to convince (tutorial or explanation).
Display customer reviews and success stories.
Take care of the design to make it attractive.
To optimize this step, try to put yourself in the shoes of a customer who does not know your product / service. Does the sales page answer all questions? Does it inspire confidence? Does it make you want to know more?
Your lead is now a hot lead, and hopefully they should move on to the next step.
Stage 4 of the marketing funnel: the intention, reassuring the customer to guide him towards the purchase
Mark is seriously considering consuming your product or service, so he takes action to get more information. Depending on the characteristics of your offer, Marc may request:
An appointment with one of your advisors or a member of your sales team;
A demonstration of your software;
A free audit if you are an agency;
Registration for freemium access (free trial period).
Your prospect then becomes a very hot prospect, since he clearly shows his interest in the product or service you are offering.
How to optimize your landing page?
Transparency and details of the offer;
Simple, quickly understandable content (use of bulleted lists, short paragraphs, well-structured content with titles and subtitles, short sentences, etc.);
Reinsurance: your certifications, customer reviews… (social proof);
Main information and forms placed before the waterline;
A clear and eye-catching CTA;
A short form (ideally 4 fields maximum).
Don't hesitate to do A/B tests to analyze the characteristics that work best, whether it's the color of a call to action (CTA), a video instead of a text, a different proposal…
Stage 5 of the marketing funnel: evaluation, differentiation from the competition
Of course, Marc does not only visit your site. He inquires about several offers in order to compare them and make his choice . He consults the offers of your competitors and inquires to choose the best. Make the difference by differentiating yourself and offering a unique service that meets Marc's expectations.
Why can this stage of the marketing funnel be dangerous?
Because this is the moment when Marc compares the other offers and chooses the best one. You can lose the lead if:
he thinks he will find better value for money from your competitors;
he realizes that your offer is less complete than the competition;
your online reputation is bad (ratings, customer reviews) and Marc loses confidence;
you do not send follow-up emails and the prospect forgets your company.
What can you do to optimize this stage of the marketing funnel?
This step can be very quick or take several days. To stay in Marc's head, send him reminders through email marketing.
Convince your customer by offering them an appointment with an advisor, a special offer such as a promotional code or a free trial that pushes them further down the conversion funnel .
You can also create a comparative document of the different solutions that might interest Marc, in order to highlight your proposal.
Retargeting, a marketing technique that shows ads to people who have already visited your site, is very powerful. This helps remind them of your brand and its benefits, as well as spur them to action.
To follow up with your customer:
Offer a free trial period.
Show your availability to answer the prospect's questions.
Send marketing emails (marketing automation: creation of email scenarios that are triggered according to the level of qualification of the prospect).
Use retargeting (Facebook Ads, LinkedIn™ Ads , display, etc.).
Step 6 of the marketing funnel: Purchase, confirm the customer in his decision to buy and build loyalty
This is the essential step, the one you are looking forward to. Marc finally decides to buy or subscribe to your service or product. Don't give up on your efforts!
Want to attract up to 10 professional clients per month through LinkedIn™ and marketing? Sign up for our 100% free webinar and access real online training to learn how to master the workings of LinkedIn™!
Optimizing the last stage of the marketing funnel
Remember to take care of the add-to-cart and payment pages to reassure your prospect and assure him that he is making the best decision .
What are the reinsurance elements?
Secure site (https).
Secure payment and availability of several payment methods.
Quick delivery.
Date of withdrawal (especially if you offer a free trial period).
Contact customer service.
FAQs.
Cancellation, exchange or return conditions.
Expertise: your certifications, customer reviews, advice.
Chatbot.
Clarity of prices (display of the price including VAT, the delivery price, no additional costs that are added at the last moment).
Your prospect is now a customer. Well done !
Build customer loyalty!
Remember to maintain a good customer relationship and make sure you satisfy Marc throughout his experience. A post-purchase customer is just as important as a prospect. Because a satisfied customer is a customer who comes back and above all who recommends your brand!
To build customer loyalty:
Maintain good relationships through your marketing emails and newsletter.
Regularly offer new features (improved features, diversified content, etc.).
Submit feedback forms and listen to requests.
Create a loyalty program to maintain customer interest.
Provide quality customer service.
Encourage your customers to leave reviews to improve your online reputation.
Create a referral program to attract new prospects.
Tips for analyzing your marketing funnel
First define the objective of your landing page . Would you like to get subscriptions to your newsletter? Upload content? Encourage visitors to buy?
Once you know your objective, define the key indicators (KPIs) that seem essential to you at each stage. Here is a list of KPIs for example, but it can vary depending on your activity:
Traffic Sources.
Bounce rate (based on each page).
Most visited pages.
The time spent on each page.
Exit Pages.
Conversion rate.
ROI (return on investment).
These indicators help identify blocking steps in your conversion funnel. For example, if you have a page with a lot of views, but a high bounce rate, it may mean that your optimization is correct, but the content of the page does not satisfy Internet users.
The marketing funnel, in conclusion
What is funnel marketing? The marketing funnel corresponds to the customer's path to purchase. The customer enters the marketing tunnel thanks to your BtoB digital marketing strategies (inbound marketing and/or outbound marketing) and can leave it at any time. Creating a fluid journey is therefore essential in order to generate qualified leads and transform them into prospects and then into customers. To remember :
The marketing funnel consists of 6 stages (awareness, interest, consideration, intention, evaluation, purchase).
Each step corresponds to different marketing levers to be activated.
Optimizing your marketing funnel increases your conversion rate.
Regularly rethink your marketing funnel as your customers and competitors evolve.
The marketing funnel to summarize in 4 questions
How does a sales tunnel (funnel marketing) work?
The marketing funnel is divided into several stages symbolizing the prospect's state of mind. It aims to attract new leads and increase your conversion rate. To do this, you have to optimize each stage of the buying process and activate the right marketing levers, at the right time.
What are the steps of funnel marketing? 
There are 6 stages in funnel marketing.
Sensitization
Interest
Consideration
Intention
Evaluation
Purchase
How to do funnel marketing?
To make a good marketing funnel you must start by targeting your customers in order to understand the points to which they are sensitive. Then, deliver quality content and optimize purchase funnel stages based on your targets to drive qualified leads to your site and convert them.
How to optimize your marketing funnel?
To optimize your marketing funnel :
create a simple and logical route, which is done in a few clicks;
identify blocking points by defining key performance indicators (KPIs);
broadcast quality content;
put yourself in the visitor's shoes to understand how it works;
create a trusted site;
A/B test to find what performs best.